5 Aug 2022 06:30 am

While politics and the media are currently more concerned with updating the Corona regulations for autumn, the person of the Federal Minister of Health is taking a back seat. Karl Lauterbach not only spends the money with full hands on vaccines. In addition, the minister's ecological balance sheet appears questionable.
by Mirko Lehmann
Of course, death threats must be taken seriously, especially when they are directed at politicians. Fortunately, there is usually nothing serious behind it. And, of course, such death threats, other similar announcements, and insults are criminal acts that must be prosecuted. However, it is not always clear what is serious about it and what is boastfulness, and also: what is deliberately spread by interested parties.
Armored Limousines
Federal Health Minister Karl Lauterbach (SPD) has now made a statement to the public that he would "always drive up with two armored vehicles," like them Berlin newspaper reported. This security measure is justified with death threats that Lauterbach regularly receives. The minister said:
"That's probably never happened before for a health minister."
Opposite the newspapers Funk media group The SPD politician explained further:
"Every day there are calls for violence against me on social networks." He emphasized: "People regularly – sometimes even with real names – call for my murder."
Personal protection has therefore been particularly strengthened. Lauterbach added:
"I experience about the highest level of security that there is for politicians in Germany."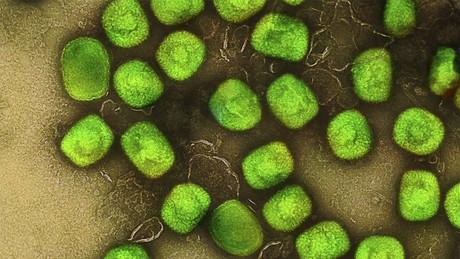 Instrumentalization of a suicide?
It is noteworthy, however, that the Federal Minister of Health himself linked his personal protection and the increased effort in the form of two armored company cars to the Austrian doctor who is said to have committed suicide a few days ago. Lauterbach, who often likes to emphasize his medical traits in public, put himself on a collegial level with the Austrian to justify the tightened protective measures for him:
"The Austrian colleague, on the other hand, had to pay for the protection herself and could no longer afford it."
Although the suspicion of suicide seems to have been confirmed in the meantime – an autopsy has also taken place – the instrumentalization of the death of the vaccinator to legitimize the ministerial personal protection must be strange. In this context, Lauterbach emphasized that he despises and abhors the "haters on the internet" who drove this woman to her death, and, now apparently as a professional representative with a ministerial post, added another demand for the medical profession:
"Exposed doctors must be adequately protected by the federal states."
Last Friday, the Austrian vaccinator Lisa-Maria Kellermayr was found dead in her practice in the Vöcklabruck district. Among other things, she reported on her website from months of intimidation to death threats "from the Covid measures and anti-vaccination scene". With this reason, she finally closed her practice.
In the meantime, investigations against a man from Upper Bavaria are said to have been started in this case. A complaint was also filed in Berlin. German and Austrian authorities would work closely together.
The case of the Austrian doctor, which can probably be called tragic, seems to help the Federal Minister of Health to shield himself from criticism of his policies and conduct of his duties in general and, in this specific case, from criticism of the again increased, expensive security measures. In order not to go any further into the carbon dioxide emissions that are otherwise held against the citizen at every suitable and inappropriate opportunity – not only from automobiles.
more on the subject – "There are people who no longer want to be discredited" – RBB man Sundermeyer on the way
By blocking RT, the EU aims to silence a critical, non-pro-Western source of information. And not only with regard to the Ukraine war. Access to our website has been made more difficult, several social media have blocked our accounts. It is now up to all of us whether journalism beyond mainstream narratives can continue to be pursued in Germany and the EU. If you like our articles, feel free to share them wherever you are active. This is possible because the EU has not banned our work or reading and sharing our articles. Note: However, with the amendment of the "Audiovisual Media Service Act" on April 13, Austria introduced a change in this regard, which may also affect private individuals. That's why we ask you not to share our posts on social media in Austria until the situation has been clarified.
RT DE strives for a broad range of opinions. Guest posts and opinion pieces do not have to reflect the editor's point of view.

Source: RT
Disclaimer: If you need to update/edit/remove this news or article then please contact our support team
Learn more