4 Aug 2022 3:30 p.m

Nancy Pelosi's provocation over Taiwan has revealed a dilemma for China. Beijing must decide whether its growing power and importance in the world will be matched by its willingness to risk everything for its own vital interests. This time it preferred a peaceful solution.
Commentary by Timofei Bordatschow
The preliminary results of the only diplomatic escalation between the US and China over the visit of US House Speaker Nancy Pelosi to Taiwan show that there are still only two superpowers in the world. Exactly: only two. Because the indicator of this status is not so much the amount of material resources or the physical size of the state as the ability to risk everything for its interests, values ​​and principles – absolutely everything.
China preferred a peaceful solution to the conflict sparked by "Pelosi's provocation" – although Beijing's moves had given some observers reason to expect a more dramatic turn of events. This shows that Beijing, for all its power, is not yet morally ready to compromise and sacrifice peace in the name of justice. In this regard, given that the Middle Kingdom is Russia's key ally in its military-diplomatic conflict with the West, the recent events surrounding Taiwan must be approached with all seriousness and their potential consequences meticulously calculated and considered.
Although China has long challenged the US for many positions in the world, the Chinese state is always confident that the material interdependence between the two powers will always allow it to resolve even the most difficult issues amicably.
Beijing believes that the US must respect Chinese interests simply because of China's position in the world economy and politics. This approach forms the basis of Beijing's strategy for its negotiations with Washington. But we have just been able to see for ourselves: in the United States, people are a long way from thinking that without proving that there can be robust contraindications, China already deserves respect. Rather, people live there according to the most conservative and unfortunately only true rules of human society.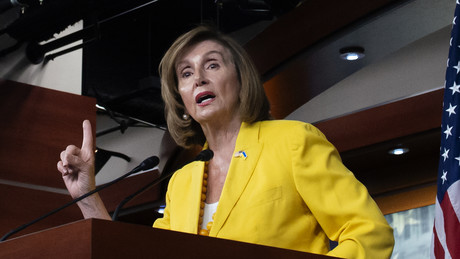 For as sad as the insight may be, the most important measure of the strength of states in world affairs was and remains their unabashed daredevilry – i.e. the ability to go to extremes in certain situations. And if you don't have that confidence, then it's better not to resort to pointless threats. "Anyone who wants to shoot should shoot and not talk!" commented the character of Tuco Ramirez from the legendary western The Good, the Bad and the Ugly a similar situation. On March 24, 1999, then-Russian President Boris Yeltsin appealed to the international community to stop the United States from bombing Yugoslavia. But the Russian head of state did not threaten the United States at the time – precisely because he knew that it was physically impossible for Russia to carry out such threats.
So, back then, it was not in Russia's power to open fire – just as China certainly does not feel in the power today to stop the US from provoking fundamental Chinese interests and values. China's economy is integrated into the world market, in which the West occupies a leading position, to a far greater degree than Russia's economy. China has a population of almost one and a half billion people – and very few natural resources of its own. The Chinese army has not fought a war since 1979, when Deng Xiaoping launched his "educational" expedition against China's Vietnamese neighbors. A military response to the US provocation would risk China waging a full-blown war in which the US has had an advantage at sea as well as in the air. As such, the People's Republic of China is caught in a quandary of its own growing importance and previous unwillingness to stand up for itself resolutely, regardless of the possible risks. And the US exploits this very cleverly – because creating threat situations for others is the basis of their international politics as such.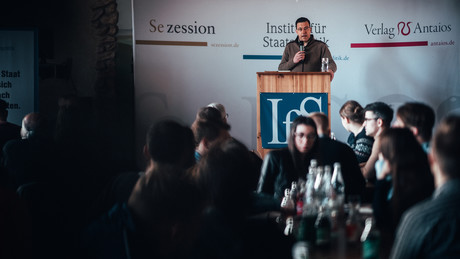 Western culture of social interaction is generally built on conflict – and Anglo-Saxon culture even more so. Regardless of the ramifications of recent events for US-China relations, the Americans have won this small round of argument—and the rest will come later, and reflection on that will only come then.
It would be strange to expect Washington to want to spare China's ego. As we know, Beijing is already pursuing an anti-US policy in the Ukraine crisis and supporting Russia on all international platforms: if we look at the development of China's position in the United Nations, we will see that it has evolved over the past few months from neutrality to an unequivocal condemnation of the West as the main cause of the crisis in Europe and most of humanity's problems in general. (By the way, that's the plain truth, because the West does indeed have the greatest influence on the state of the world, and for that reason alone bears the greatest responsibility for all problems.)
Also, one would be naïve to expect that the US still hopes to win over the Chinese: the struggle between these powers is based on an objective contradiction in their respective strategic development priorities. The US wants to preserve the possibility of its parasitic existence on a global scale, for which it needs resources, while China, for its part, needs the same resources to avoid internal stagnation and a subsequent social explosion.
Chinese society is inexorably increasing consumption. And so the significance of hundreds of millions of people wanting a better life is that they must take away from the US what it used to see as its right of might. In academia, this is what is called the emergence of a revolutionary situation: China's patience and the pressure of the United States bring the final of this game closer and closer. Moreover, Pelosi's successful "provocation" makes it more likely that Taiwan's return to mainland China will take place in the most dramatic way for its people. The native nationalists there have now received a hefty boost in self-confidence – the chairwoman of the US Congress is seen there both as a heroine and a symbol of unconditional support for Washington. We therefore cannot rule out that in the next few months China will either have to find a way to say goodbye to the idea of ​​a unified state – or it will have to say goodbye indeed will decide on a military operation with very risky consequences for the whole world. Even more: Many observers are of the opinion that the second variant will already be available in the coming autumn and also without Pelosi's intermediate spark could have occurred with a high degree of probability.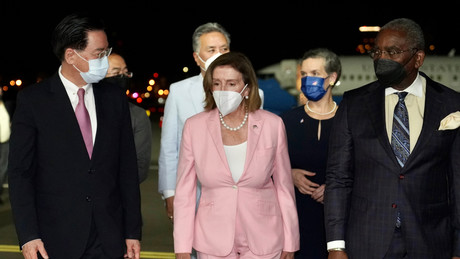 For Russia, these events mean that Moscow's support for China's just demands on the Taiwan issue and, more generally, on the US presence in regional Asian affairs must be further strengthened.
First, because it is Beijing itself that has helped Russia as best it can over the past few months – and being ungrateful is not an option. All the more so as the Chinese themselves seem to have seriously lost faith in any negotiation option with Washington – as well as in the fact that in their own understanding they can already count on Washington's respect in exchange for common sense.
Second, the level of unabashed bravado in the US is becoming dangerous – and now for the whole world as well. Admonitions to accept their fate of a hegemony in retreat will never stop them. Absolutely impossible. So the qualitative deterioration in US-China relations after August 2, 2022 could raise the question of one formal Sino-Russian alliance into the practical perspective. The goal of rapprochement between China and Russia is no longer just to create a fairer world order, but expands to include preserving it, at least in its bare minimum.
Decades ago, in his most important work on international politics, Henry Kissinger put forward a thesis that, as a modification of the weakest link analogy, is very easily intuitively understood:
"If the goal of states is peace as such, then the most aggressive member of the community is left to decide the fate of that peace."
At the moment, the United States is such a destroyer of peace, and it depends on the determination of others whether they can complete the path that will in any case end in global conflict.
For its part, Russia has made its move and shown readiness to confront the entire collective West in combat, despite material losses. In all likelihood, however, China has yet to realize that there are many things in the world that are even more important than even peace itself.
more on the subject – Moscow: Russia stands in "absolute solidarity" with China
Translated from Russian. First published by Vsglyad.
dr re. pole. Timothy Vyacheslavovich Bordachev (born 1973) is a Russian political scientist and international relations expert, Director of the Center for Complex European and International Studies at the Faculty of World Economy and Politics at HSE University in Moscow. Among other things, he is program director of the Valdai International Discussion Club.
By blocking RT, the EU aims to silence a critical, non-pro-Western source of information. And not only with regard to the Ukraine war. Access to our website has been made more difficult, several social media have blocked our accounts. It is now up to all of us whether journalism beyond mainstream narratives can continue to be pursued in Germany and the EU. If you like our articles, feel free to share them wherever you are active. This is possible because the EU has not banned our work or reading and sharing our articles. Note: However, with the amendment of the "Audiovisual Media Service Act" on April 13, Austria introduced a change in this regard, which may also affect private individuals. That's why we ask you not to share our posts on social media in Austria until the situation has been clarified.
RT DE strives for a broad range of opinions. Guest posts and opinion pieces do not have to reflect the editor's point of view.

Source: RT
Disclaimer: If you need to update/edit/remove this news or article then please contact our support team
Learn more