On Friday afternoon, the prosecutor of the trial for public works, known as Cause road, Diego Luciani added in his plea that the participation of Maximo Kirchner in the redirection of funds. In turn, days before he had targeted Cristina Kirchner, who at that time was President of the Nation. Several people close to the ruling party supported her and the PJ of Buenos Aires also did.
Said space is chaired by the son of the vice president and on the afternoon of the same day they issued a statement in defense of the leader. "We fellow workers offer our unanimous support to fellow Vice President Cristina Fernández de Kirchner before a new onslaught of the judicial corporation responds to partisan interests linked to Mauricio Macri, whose management left disastrous consequences that the Argentine people are still paying for", the letter begins.
In addition, they warn that "the systematic persecution of the person who was president of the Nation and the party's greatest reference, responds to political interests that they have nothing to do with the search for justice» from Luciani. In this way, the former president has the support of the Peronist faction of the Frente de Todos in this legal case against her.
«We express our repudiation of this anti-democratic action and we convey to our colleague Cristina our unconditional support.. The people and the truth always triumph," ended the PJ statement from Buenos Aires via Twitter. It should be noted that in the accusations against the deputy and son of the vice president, they accuse him of going through the public works area.
Máximo Kirchner in the Road Cause
«Máximo Kirchner toured the works along with a person of his close confidence, Matías Bezi. When the defendants argue that they did not know what was happening in Santa Cruz, it is not true, they handled all the tenders », the prosecutor remarked in his last statement. In addition, he showed telephone conversations of José López in which he had knowledge about the constructions.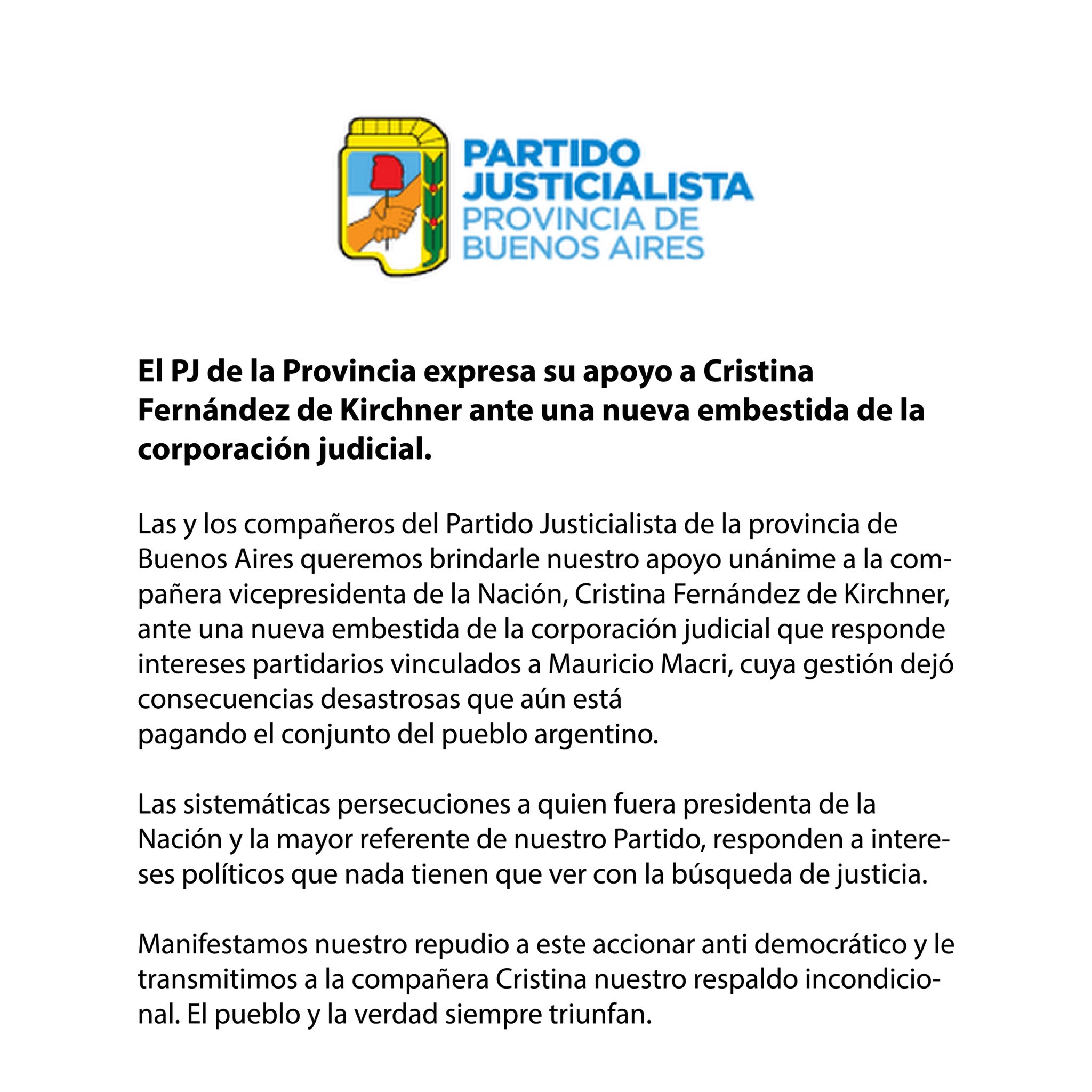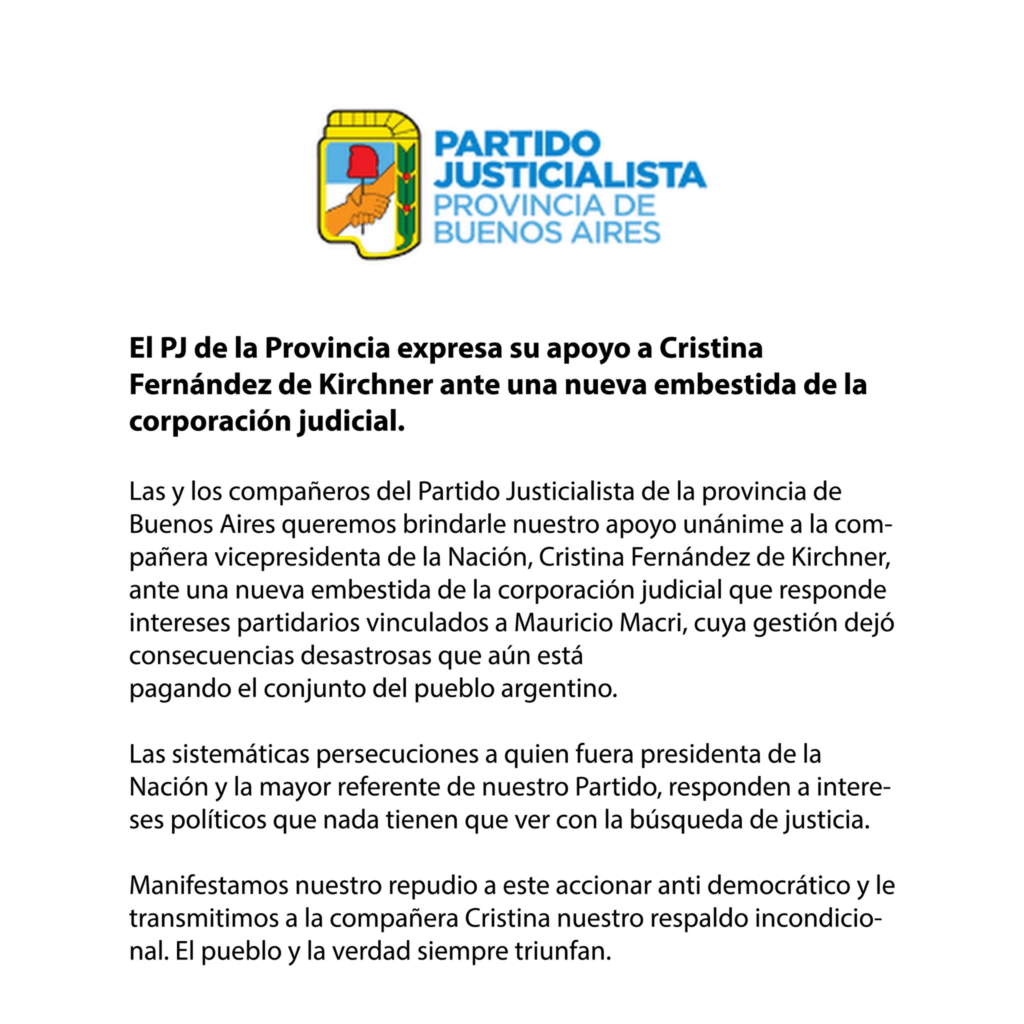 Source: Elintransigente
Disclaimer: If you need to update/edit/remove this news or article then please contact our support team
Learn more