5 Aug 2022 4:37 pm

The number of suicides in the US military has reached its highest level since 1938. This is the result of a study by Brown University and data from the US Department of Defense. The main reason for the sad record is the "fight against terror" proclaimed by former US President George Bush.
The U.S. Army lost a total of 176 active-duty soldiers to suicide in 2021. According to the Defense Suicide Prevention Office and a study published in the Journal of the American Medical Association, a medical journal, this is the highest number of suicides among active duty military personnel living in the United States since 1938 was recorded.
The reason for this is sometimes also the so-called "war on terror" that the USA has been waging since the events of September 11, 2001, according to the study by Brown University's "Cost of War" project. While 7,057 soldiers have been killed in military operations since 2001 in the global wars of the United States, four times as many, namely 30,177 soldiers, died by suicide in the same period.
According to experts, the high suicide rate is mostly due to post-traumatic stress disorder (PTSD), which many soldiers developed after terrible experiences in operations. PTSD is one of the few mental disorders that can be linked to a specific event.
"PTSD can also occur when you're under a lot of stress all the time," explained psychologist Dr. Danielle McGraw opposite The Epoch Times. When people feel stressed, the psychologist continues, it can lead to "feelings of hopelessness about their situation, which in turn can lead to thoughts of self-harm." Another factor is feelings of shame on the part of those affected, which in many cases contribute to the decision to take their own life.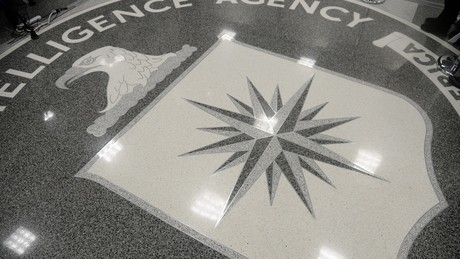 Within the military, discussion of suicide is often shunned, said Jonah Nelson, a US Army veteran who Epoch Times. A former Army engineer, Nelson says he was deployed to Iraq and Saudi Arabia during US Gulf War operations Desert Shield and Desert Storm in the early 1990s. He was therefore not surprised to learn that the suicide rate among active-duty soldiers in his branch had reached an all-time high:
"At the moment they don't have a reliable method to help us."
The veteran pointed out that soldiers are often exposed to situations that have a negative impact on their mental health. Nelson recalled that he himself had to witness how members of his unit had to salvage human remains from bombed vehicles. The affected soldiers then returned to the base with a "different appearance":
"I think you just don't talk about things like that."
Nelson is not alone in his experiences. "Veterans I've seen in recent years have reported feeling like they and their comrades were being used primarily as pawns for the government's political power, rather than feeling that their responsibilities had a real purpose fulfill the purpose," explained Dr. Tracy Latz, integrative psychiatrist with 35 years of experience treating suicidal and PTSD patients:
"To make matters worse, the isolation and loneliness soldiers experience while deployed overseas or in combat zones can be overwhelming."
The US Department of Defense began years ago to expand its suicide prevention offerings in response to the rising number of US military suicides in January. "The Department is fully committed to preventing suicides in our military community. Every death by suicide is a tragedy," says the Defense Suicide Prevention Office website.
More on the subject – Recruitment problems: US Army always wants to attract younger citizens
By blocking RT, the EU aims to silence a critical, non-pro-Western source of information. And not only with regard to the Ukraine war. Access to our website has been made more difficult, several social media have blocked our accounts. It is now up to all of us whether journalism beyond mainstream narratives can continue to be pursued in Germany and the EU. If you like our articles, feel free to share them wherever you are active. This is possible because the EU has not banned our work or reading and sharing our articles. Note: However, with the amendment of the "Audiovisual Media Service Act" on April 13, Austria introduced a change in this regard, which may also affect private individuals. That's why we ask you not to share our posts on social media in Austria until the situation has been clarified.
Source: RT
Disclaimer: If you need to update/edit/remove this news or article then please contact our support team
Learn more