Last month, we reported to you that a page of the Playstation Store had apparently been found by Internet users, revealing the existence of a certain Tactics Ogre: Reborn via a simple logo and an illustration, which necessarily left some doubt as to the nature of the game. Well, this point is now clarified, but not officially by Square-Enixsince this time it is the site PS Deals who sticks to it, he who tracks and references the future releases of the online store of sony. In the program, a release date, first enticing visuals and a long description leaving little room for doubtwe are dealing with a remastered version of the 2010-2011 PSP game Tactics Ogre: Let Us Cling Together !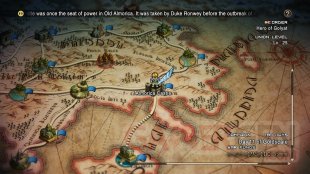 Tactics Ogre: Reborn is set to release on PS4 and PS5 on November 11 and here is its description:
This product allows you to download both the PS4 digital version and the PS5 digital version of this game.

Tactics Ogre, the crown jewel of the tactical role-playing game genre, is reborn!

Based on the 2010 release, the game features improved graphics and sound, along with an updated game design, bringing to life a new Tactics Ogre that stays true to its roots.

Game Features

A tactical role-playing game illustrating the struggle for control of the Valeria Islands.
Your choices affect how the story unfolds and even its ending, with a system that allows for multiple paths through the game and multiple endings. The story unfolds through the eyes of a young man named Denam. The decisions he makes will alter the fates of those around him and alter the course of Valeria's history.
Fight in tactical pitched battles on three-dimensional battlefields. Completely overhauled AI allows enemies to adapt their tactics to the situation, delivering a combat system that always makes you think and never gets old.
The class level management system used in Tactics Ogre (2010) changed to a level system per unit. Forge your strategies through endless combinations of classes, gear, skills, and magic.
Enjoy many gameplay improvementssuch as faster combat pacing, autosave, and a complete overhaul of controls and UI to make playing the game easier than ever.
The unparalleled detail of the characters and backgrounds from the first Tactics Ogre (1995) have been painstakingly recreated in high definition.
Cutscenes are fully dubbed in English and Japanese, and all the music has been re-recorded with live performances! The voices breathe new life into the complex motivations of the characters who make up the shifting factions and political alliances of this epic story.
When you advance far enough in the game, you unlock the World Tarot, allowing you to travel through history with the power of your forces intact ; an incredibly useful feature in a game where your choices have a huge impact on how the story unfolds. If you're wondering what a different choice would have resulted in, now you can find out!
Flashback is not limited to history; the Chariot Tarot allows you to go back up to a certain number of moves during the battle. In a game of tactical confrontations where a single mistake can be the difference between victory and defeat, you can play without fear of getting into a dead end.
Enjoy a wealth of endgame content such as the Palace of the Dead with its 100 levels.

If you already own the PS4 version of this game, you can get the digital PS5 version at no additional cost and you do not need to purchase this product. Owners of a PS4 disc copy must insert it into the PS5 each time they wish to download or play the PS5 digital version. PS4 game disc owners who purchase the console without a PS5 Digital Edition disc drive will not be able to get the PS5 version at no additional cost.

Offline Singleplayer

Remote Play allows users to connect and play games on their PlayStation 4 or PlayStation 5 using a mobile device, PC or another PlayStation 4 or PlayStation5.
Improved gameplay on the PS4 Pro console
Offline play enabled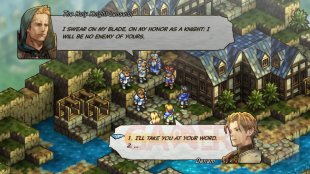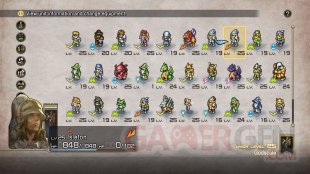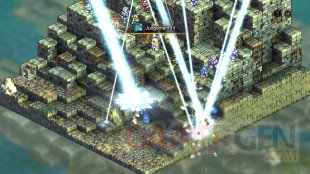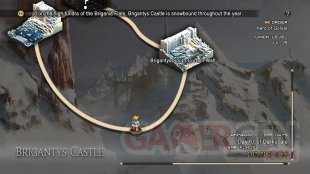 It remains to be seen now whether this Tactics Ogre: Reborn will remain exclusive to consoles of sony or will also appear on Xbox, Switch and PC.
Update : it is now official, Tactics Ogre: Reborn will be released on November 11 on PS5, PS4, Switch and PC (Steam)! Physical editions will be available on consoles from sony and nintendoand an Digital Premium Edition can also be purchased on all media, including thesound of this new version. A mini soundtrack of the 1995 game will also be offered if you pre-order this latest edition. Visuals can be found on the next page and a trailer (with dialogue in English or Japanese) can be seen below.
Tactics Ogre: Reborn is set in the Valeria Islands, jewels of the Obero Sea. After several years of conflict, a man finally rises to end the war: Dorgalua Oberyth. Known as the Dynasty King, he brought peace and prosperity to Valeria for nearly half a century. But when he dies, a civil war breaks out and plunges the islands of Valeria into a bloody struggle between three factions. In Tactics Ogre: Reborn, players follow the story of a young man, Denam Pavel, who finds himself at the heart of the conflict. Although he seeks freedom and justice, players will quickly discover that even the noblest of goals require making impossible decisions.

Improvements and new features include:

Remastered graphics that enhance the distinctive visual style of the original while remaining true to it;
Fully voiced cutscenes in English and Japanese;
An orchestral re-recording of the game's soundtrack;
Various general improvements, such as:

A reinvented combat system;
A revamped level management system;
A reworked AI;
A simplified and improved interface.
If this type of experience interests you, Triangle Strategy is sold for €44.99 per Fnacto the console of nintendo (read our impressions).

Responsible Corrector – Editor
Alexandre SAMSON (Omega Law)
Addicted to Assassin's Creed and Destiny, great fan of RPGs and passionate about video game experiences in general. Reader of comics (DC) and various manga (One Piece!). Chemist by training and Whovian at heart.

Follow me

:
Source: gamergen.com
Disclaimer: If you need to update/edit/remove this news or article then please contact our support team
Learn more