The musical chairs in Formula 1 have been extremely chaotic over the past week. The music has stopped, but talent Oscar Piastri refuses to sit in Alpine's vacant chair. Does the Australian push his compatriot Daniel Ricciardo to that seat (or to the exit)?
In fact, nothing at all had to shift before 2023.
Aston Martin also wanted to continue next season with four-time world champion Sebastian Vettel, but the fire at the German had become a pilot light. He wanted "as a father to spend more time with his children".
His farewell message immediately kicked the rumor mill in Formula 1 into top gear. Because a free seat with an ambitious mid-range engine is always in demand.
Vettel saw opportunities for his young compatriot Mick Schumacher at Aston Martin, but the British team opted for more experience. A bit more experience. Two-time world champion Fernando Alonso surprised everyone with a switch. Also his own team.
Alpine had to learn through the Aston Martin press release that it was suddenly one driver short for 2023. An unsuspecting team boss Otmar Szafnauer thought Alonso was enjoying his holiday "in Greece", a selfie of the Spaniard made the opposite clear. Alonso responded to Aston Martin's press release with a thumbs up from hometown Oviedo.
"I had heard rumors in the paddock that Aston Martin was interested, but I still had the feeling that nothing was wrong," Szafnauer admitted to Autosport. "Yeah, I was quite surprised."
Williams seems to be a solution for Piastry

Alpine was left orphaned. They had brought the two-time world champion back to Formula 1 through the big gate in 2021 and offered him a contract for next year, with the option for another season. The 41-year-old Alonso got more security with Aston Martin with a multi-year contract.
But: "every disadvantage has its advantage", Johan Cruijff knew. Fernando Alonso solved a brain teaser for Alpine with his switch, because with Oscar Piastri they had a top talent on the reserve bench.
The 21-year-old Australian scored highly by successively winning the title in Formula 3 and Formula 2, each in his first season. Only Lewis Hamilton, Nico Hulkenberg, Charles Leclerc and George Russell showed him a piece of art. He had also been crowned Formula Renault champion the year before.
Yet there was no place for the F2 champion for this season. Guanyu Zhou went (with a suitcase of Chinese sponsor money) with the last seat at Alfa Romeo. Piastri had to settle for a seat in Alpine's waiting room.
Not to test the Australian's patience, Otmar Szafnauer searched the market for a spot for Piastri for next season. A year at Williams in 2023 and then to Alpine in 2024 seemed to be the career path. Until Alonso changed that.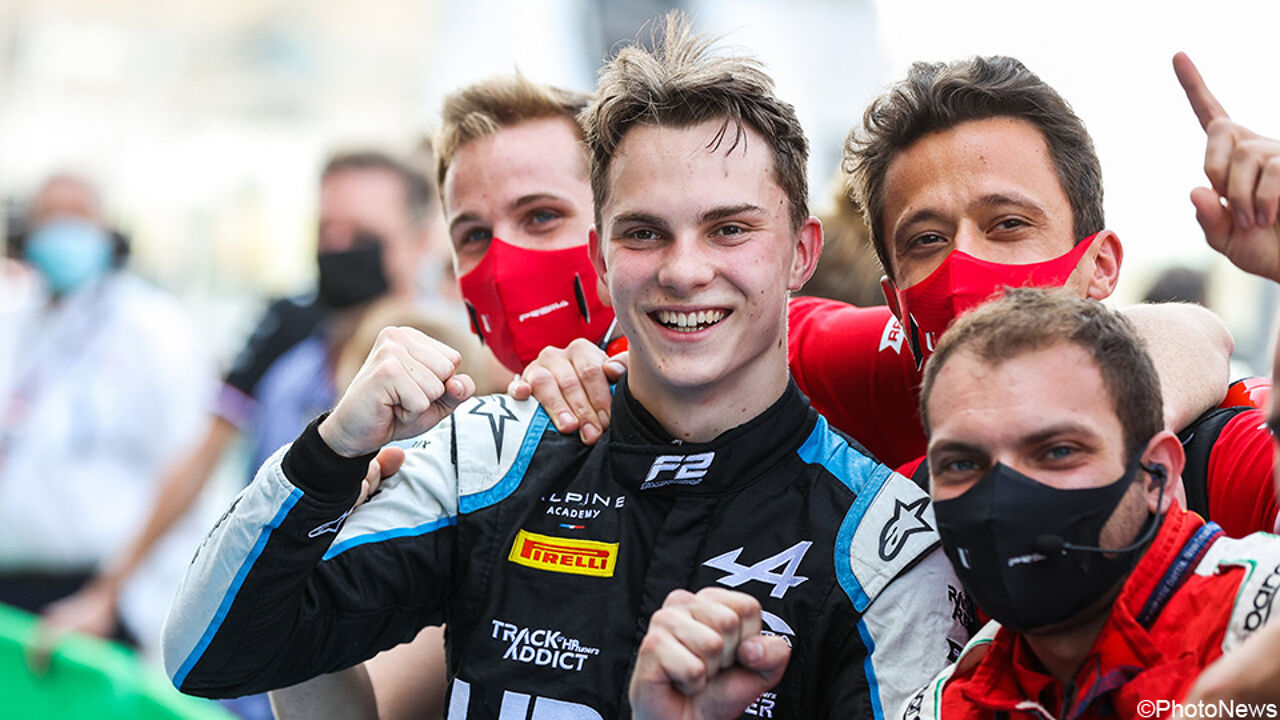 Even cycling teams poke fun at Alpine

Alpine did not hesitate for long to switch to plan B and hand the wheel of Alonso in the hands of Piastri a year earlier, who has been in the talent program of the French racing stable for 4 years.
"Alpine confirms Oscar Piastri will form the rider duo with Esteban Ocon in 2023," Alpine was quick to announce in a press release. "In line with the agreements we have made with the young Australian, Oscar will be promoted to race driver and will take over Fernando Alonso's seat from next year."
A dry press release, without quotes from Piastri. It looked strange, it didn't feel right and it turned out to be wrong. A few hours later, Piastri himself made it clear that something was definitely not right.
"I understand that Alpine F1 has issued a press release without my permission that I will be driving for them next year. This is not correct and I have not signed a contract with Alpine for 2023. I will not be driving for Alpine next year," the 21 said. year old Australian.
Losing face for Alpine, laughing at the competitors. Alex Albon could not resist the French racing stable when he extended his contract with Williams.
And even the cycling teams poke fun at the soap around Piastri's contract extension. Team DSM and Intermarché-Wanty-Gobert joked about the Australian's sleeve on Twitter.
(read on under the tweets)
Who is right: Alpine or Piastri?

Why Piastri doesn't grab this opportunity with both hands? Because the Australian already has certainty about a place in Formula 1 elsewhere, it is suspected.
Piastri, along with his agent and ex-F1 driver Mark Webber, would be working behind the scenes to sign a contract with McLaren. There he would push his compatriot Daniel Ricciardo, who doesn't do much, to the exit.
"Oscar and his entourage are considering their options, whatever that means," Szafnauer said. "But he is definitely our number 1 candidate and we will continue to work on that."
Or did Piastri play high game too early? Alpine is certain that Piastri's contract is still running, the Australian claims that the French stable had to remove the option in his contract before a certain date.
Whoever is right may have to determine the F1 contracts recognition board. That organisation, which consists of independent lawyers, must then consider the contracts. "We have the right to use him", Szafnauer insists.
Is a substitution with Ricciardo an option? The chance that the 33-year-old Australian, who rather brusquely closed the door at Renault in 2020, will return to Alpine, seems small.
Source: Sporza
Disclaimer: If you need to update/edit/remove this news or article then please contact our support team
Learn more