On the air of NTV "Beyond the Border" appeared in 2021. The host of the show was Sergey Sosedov, who listens to the stories of the guests in the studio and offers to solve their problems together with experts. So, many of those who despaired received money for expensive operations, helped their relatives, and also completed tasks that had tormented them for many years.
But viewers still don't like the variety show. So, one of the subscribers complained about the project of Maria Shukshina. "They would have covered "Beyond the Boundary" on NTV with a presenter who has a female voice and intonations. The day before yesterday they praised the freak prostitute! Ai well done, "beauty" from head to toe in tattoos, she achieved everything herself, she is proud of herself and her porn work. And the presenter and invited guests applaud her! And all this is pouring from the screen into the ears of our youth, "writes a disgruntled person.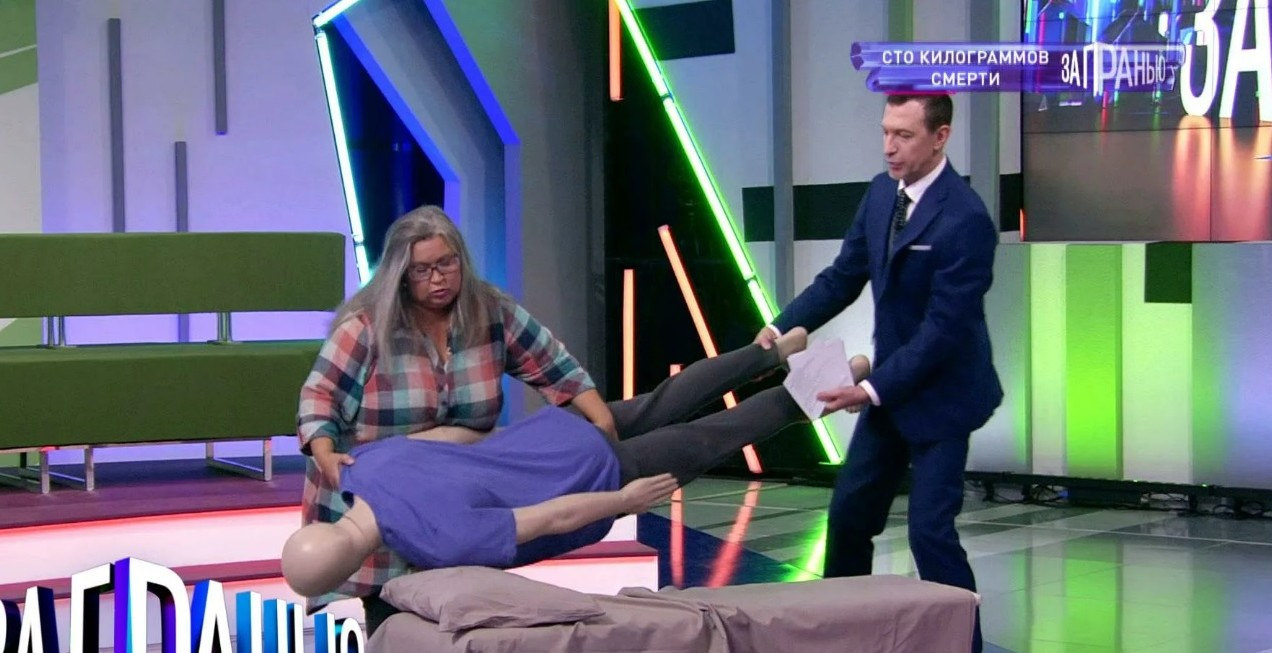 55-year-old Maria Shukshina immediately joined the fight and smashed both the presenter and the creators to smithereens. "I have a question – for whom are these programs? Young people just don't watch it, they don't watch TV at all. TV is watched by 50% of mature people, and mostly pensioners. Is it for them? Hardly… The audience is conservative in general. So there is only one answer! These programs are for no one, "says the daughter of the famous actress Lydia Fedoseyeva-Shukshina.
do not missMaria Shukshina is furious at Buzova's words about penises: "Let's pretend that everyone is deaf and blind at once"
Maria says that Russian culture is being killed by such programs and they are trying to instill Western values ​​with them, which are alien to our viewers. Although he has become accustomed to such low-grade shows over the years of the attack, his soul has long been demanding something else.
"They go on the air because it is an order. They go out and will go out as long as it is profitable and necessary for the customer. And the audience in this case is just an object for manipulation with far-reaching goals. What? Propaganda of a new normality, alien to our people, what else, not for enlightenment, education and upbringing! Unfortunately, modern television has no other goals, "Shukshina concluded in her personal Telegram channel.
Whether she will fight "Beyond the Boundary" in the legal field is still unclear. Previously, programs on Channel One were criticized, in particular, Dmitry Borisov and the project "Let them talk" fell under the distribution.
Photo: Legion-Media
Source: Starhit
Disclaimer: If you need to update/edit/remove this news or article then please contact our support team
Learn more