The prudes. The prudes in English. This is how the branch of feminism that does not buy the theories of postmodernism about female sexual liberation and the presumed toxicity of marriage and monogamy is contemptuously known.
That affirms that human nature exists and that it is the same as it was tens of thousands of years ago.
Who believes that men and women have different motivations, incentives, appetites, and desires, as well as different attitudes toward sex and child rearing.
They are those feminists who believe that OnlyFans creates more problems for women than it solves.
What do you think the sexual revolution has benefited male mating and mating strategiesas have dating applications like Tinder, Ashley Madison or Meetic.
And who believe, oh sacrilege, that women are not a mental state, or a perception, or a feeling, much less a whim of the will, but a very specific biological reality in which they do not fit, from any point of view. , trans.
One wonders why such obvious things pass for prudes. Especially in view of the fact that many of these prudes carefully avoid falling into the clutches of the only true prudishness that actually exists today. The culture of cancellation popularized by the extreme American left.
And that will be understood by anyone who understands the difference between saying "it would be better if prostitution did not exist" and saying "prostitution should be prohibited". The first is a thesis for debate. The second, a dogma of faith.
Majority feminism today falls into the second category. At that point where queer feminism and the crazy theories of intersectionality intersect, pure Marxist intellectual junk passed through the filter of indigenism. And that is why it is so difficult to maintain a rational debate on issues such as the prohibition of pornography and prostitution, or OnlyFans, with postmodern feminism.
It's the kind of rational debate that the British conservative magazine Unherd has managed to organize between the writer louis perry (author of the book The Case Against Sexual Revolution) and former prostitute and OnlyFans star To her.
The debate, which you can read here, is so brilliant on both sides that it's easy to get out of it with the idea that you agree, at least partially, with both positions (although, in my case, with more sympathy for Louise Perry than for Aella's).
Just one example. The liberal argument par excellence in defense of prostitution and pornography is not the one that appeals to personal freedom, but the one that points to the forced sacralization of sex, even among atheists.
Very simplified. Why do we consider the rent of the body to be more intimate, dirtier or more humiliating than the rent of the mind, which is what we all do when we sign an employment contract? Why is renting the body of a prostitute intrinsically worse than renting the body of a firefighter, a policeman, a forest ranger or a soldier, who risk their lives in their work?
The archetypal answer is "by inheritance of Christianity." Something that obviates the fact that prostitution has a very similar consideration in all human cultures.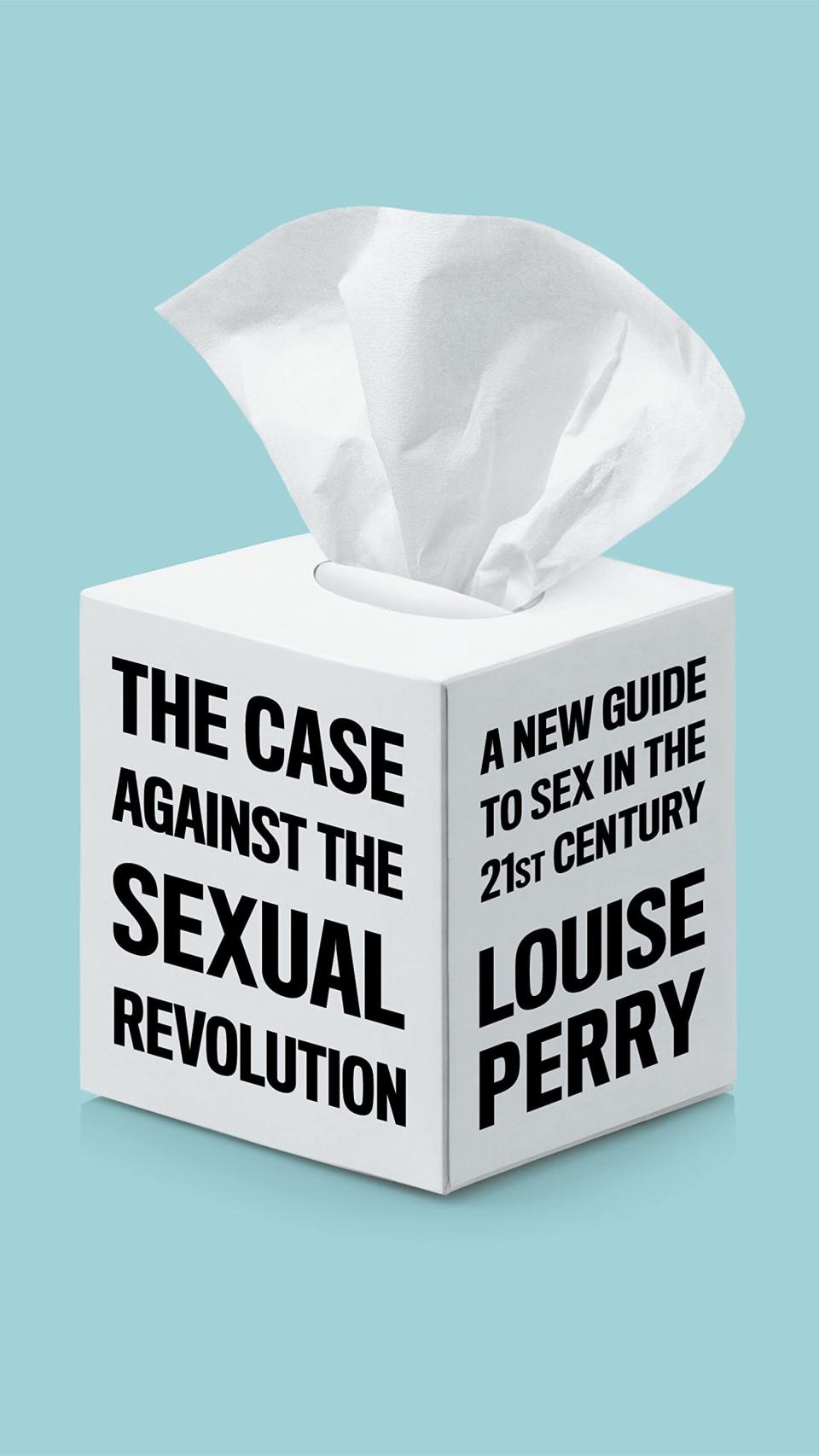 In the debate, Louise Perry very elegantly dismantles the liberal argument with her own weapons. That is, appealing to reality. Because what matters is not what people say in public, but what they do in private. There where there are no socially correct or incorrect ideas and one is not obliged to feign submission to fashionable consensus.
–The idea that sex is like any other social interaction, comparable to working in a factory or shaking hands, is what I call sexual disenchantment. It is that idea that was born with the sexual revolution and that says that we must end all the religious and bourgeois norms of the past. And I don't think people really believe it. Because people don't behave as if sex is "something else". There are people who live polyamory and enjoy it. But there are also many people who struggle with jealousy and who find it very difficult to suppress that instinctive tendency to see sex as something unique and different from other types of relationships. Also, there is a secondary problem with the idea that sex is like anything else. Because if sex doesn't have a special status, then neither should rape, which all legal codes recognize as more serious than simple robbery. Instinctively, we know that sexual violence has especially serious consequences for its victims.
Louise Perry gives an interesting tidbit. The threshold for sexual disgust is much lower in women than in men. Because it's much easier for them to turn off and feel rejected during consensual sex than it is for men. And hence, women, on average, more easily orgasm with their regular partner than with a stranger in a one-night stand. This is what is called the orgasm gap.
Aella responds with her personal case. Resorting to prostitution or OnlyFans was not her first option, but it was the best of all the ones she had within her reach (the good is always the enemy of the best).
As for marriage, monogamy or male sexual desire, Aella does not play tricks on the lonely so that reality fits her prejudices. Neither does she try to discharge her personal responsibility on fantasies such as the heteropatriarchy.
-It is true that in polyamory there are problems of jealousy. But monogamy also has problems. Both are structures that require a negotiation with your wishes. As a sex worker, I see a lot of problems with monogamy in men who come to me for failures in their relationships.
And Aella continues:
–If they are married, I ask them why they are with me. Many of them are married to women who are no longer sexually interested in them. They are women who have children, or who have had health problems, or whose sexual desire is zero. And when I ask them if they have discussed it with them, in 60 or 70% of the cases they look at me with terror: "I don't want to ruin my life. If I tell him about this, he will leave me." Many of them have gone a decade without sex until they have decided to turn to me. I have the feeling that many have made a great effort with their women. Others don't give a shit. But I think that, in many cases, prostitution has been what has prevented them from getting divorced.
Louise Perry says something else interesting and that, I gather, will be anathema to hegemonic feminism today. She tells Perry that female progress has been a product of technological and material evolution. That is, the pill, the invention of the washing machine and economic growth. Not from political struggle nor from a fanciful moral evolution (human beings do not "evolve" morally: our morality is the same as it was tens of thousands of years ago, only adapted to the circumstances of the present).
And that feminine progress that is born from the economic progress generated by capitalism is what, paradoxically, produces the mirage of equality. Because in rural or industrial societies it is difficult to deny that men are physically more capable than women. But in service societies, as most Western democracies are, it is easy to forget this reality and pretend, out of ignorance or self-interest, that men and women are equal.
It is this material progress generated by the market economy that has allowed, also paradoxically, the emergence of all those crazy theories that deny sexual dimorphism or that maintain that women are victims, precisely, of capitalism. Because those are theories that can only be defended with apparent seriousness by the most privileged adolescents of the most privileged societies of capitalism. Those who do not have to fight for their most basic needs because these are covered by their families or by the Stateand that they can therefore spend their time fantasizing about stupid things.
Stupid things converted into a sign of social status. Postmodern feminism is thus an ideological homeopathy for cocks.
The question that arises from the debate between Louise Perry and Aella is very simple. Has sexual liberation liberated women or has it chained them again, forcing them to deny their nature and imitate male sexuality, thus condemning them to an eternal dissatisfaction that can only be calmed (always temporarily, never definitively) by a hallucinogenic fight against heteropatriarchal mills?
Says Louise Perry: "My thesis is that, although there are exceptions to this rule, a culture of sexual hyperliberation fits male nature better than female in terms of preferences. The sexual revolution has encouraged women to imitate male sexuality And that's not good for women's well-being. Because it forces us to suppress our instincts."
Are women frustrated because sexual liberation has not been completed or because it was born dead from the beginning? The answer to that question is obvious. But there is nothing more powerful than an idea whose time has come, even if it is false.. And it will be decades yet before a new generation of feminists figure out why the cheese in that mousetrap called "sexual liberation" is free to them, as is admission to the hottest nightspots.
Follow the topics that interest you
Source: Elespanol
Disclaimer: If you need to update/edit/remove this news or article then please contact our support team
Learn more