A diamond skull that "prevents cancer", a shamanic drum for sound therapy, and many other items to "heal". Such unusual gadgets are sold by Tamara Gonzalez Perea, once a popular fashion blogger, now an expert in "spiritual healing". The celebrity became famous after her controversial performance in the program "Sprawa dla reportera", where she played a melody on a special drum for the parents of 6-month-old Pola, suffering from SMA.
Tamara Gonzalez Perea is an influencer who started her career on YouTube and Instagram, then also appeared in "Dancing with the Stars"
Known as Macademian Girl, she was once one of the most popular fashion bloggers in Poland
In 2018, she became a co-host of the program "Question for breakfast" broadcast on TVP 2. The cooperation of the celebrity with TVP lasted 2 years
After leaving television, the celebrity posted content related to spiritual development on the web and became an expert in "healing"
More similar content can be found on the Onet homepage
Tamara Gonzalez Perea, a popular fashion blogger known as Macademian Girl a few years ago, became an expert in "spiritual healing" and started her business. The items he sells are expensive, but they say they can work wonders. Magic drums or diamond skulls with exceptional effects cost from several hundred to several thousand zlotys. Meanwhile, similar items on AliExpress can be bought ten times cheaper.
She became a shaman

In August 2020, Gonzalez Perea left TVP, and some time later began to publish content on the web, in which she introduced herself as a spiritual guide. We could recently watch her new abilities on TVP in the program "Sprawa dla reportera", where she played for a sick girl. "Every day I am a system settings therapist, total biology practitioner, soul couch and sound healing therapist. But I firmly believe that each of us is our own healer" – she said on the air. The melody she played was to bring peace and tranquility to the family, and to make fate favor them.
Gonzalez Perea took a "crystal skull" with her to the studio, which you can buy from her, a trifle, for almost 900 zlotys.
Magic gadgets that "heal" cost a fortune

Tamara Gonzalez Perea is starting her business online with great commitment. A celebrity can buy a lot of items related to the philosophy of the East – from colorful Tibetan scarves through scented incense to shaman drums and crystal skulls.
Some gadgets have to be paid dearly, but according to the former fashion blogger, it's worth it, because items have magical powers.
A magic skull that "can prevent cancer"

Photo: laparica.com / Ofeminin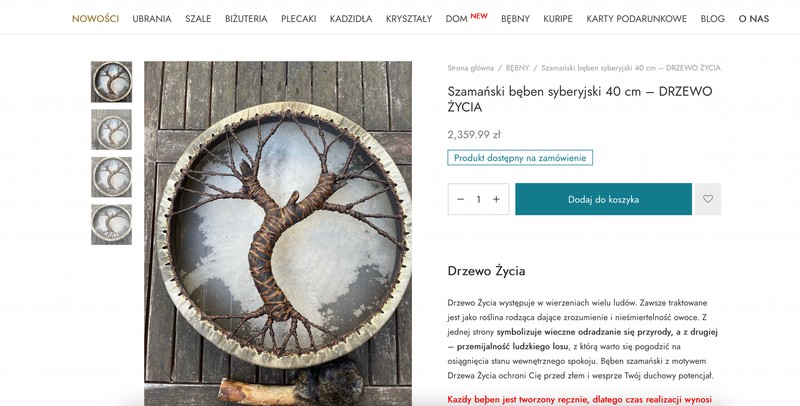 "The shamanic drum with the Tree of Life motif will protect you from evil and support your spiritual potential" – we read on the store's website

Photo: laparica.com / Ofeminin

Very similar skulls can be purchased on the Aliexpress website for … PLN 72. In turn, the magical Siberian drums, which the celebrity sells for almost PLN 2400, cost … PLN 89 on Aliexpress, which is unmasked by the entrepreneur and academic lecturer Wojciech Kardys, asking "How is it legal at all?"
Clothes and jewelry for her and for him

Tamara Gonzalez Perea also sells clothes. Dresses, ethno blouses, tunics, jumpsuits, kimonos, men's shirts or double-sided Tibetan shawls. There is also jewelry with precious stones, including necklaces for less than PLN 600, and even incense. Here the prices start from about PLN 30 and end at almost PLN 200.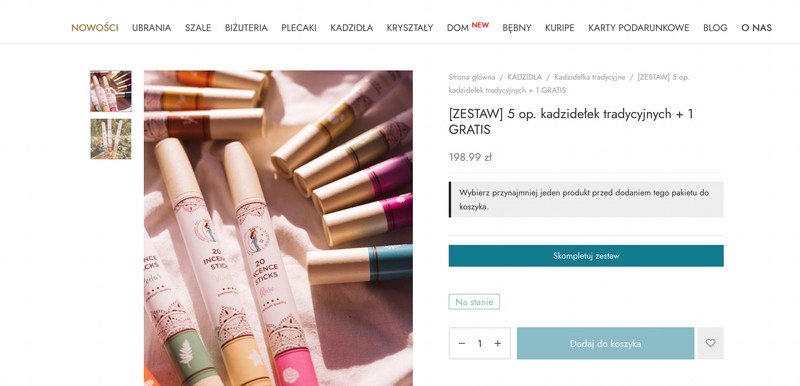 Magic incense

Photo: laparica.com / Ofeminin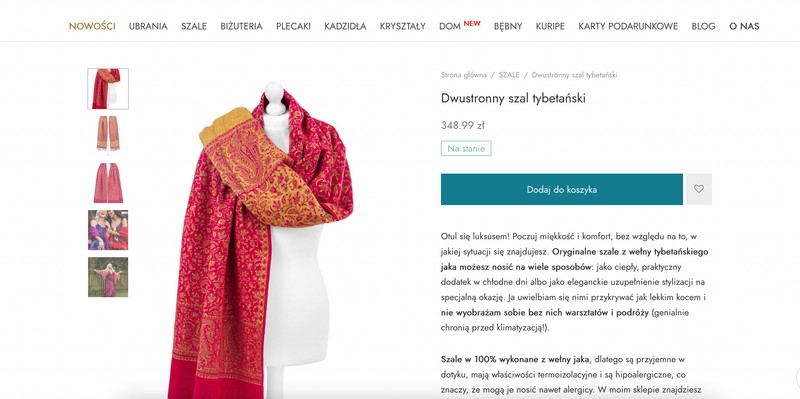 Reversible Tibetan yak wool scarf

Photo: laparica.com / Ofeminin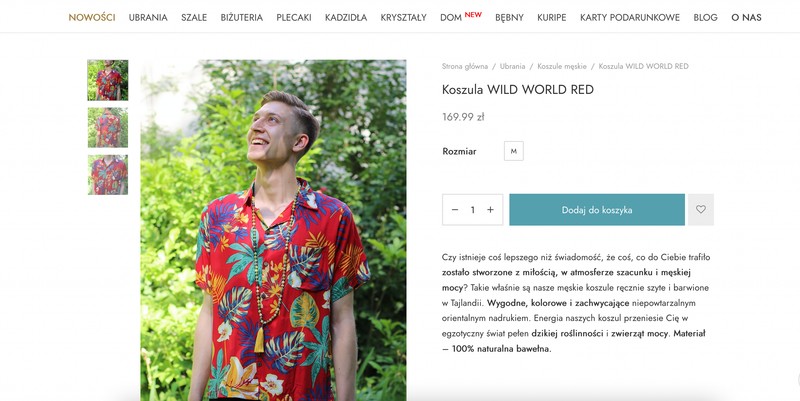 Men's shirts "created with love, in an atmosphere of respect and male power"

Photo: photo: laparica.com / Ofeminin

See also:
Four girls who haven't bought new clothes for many years. "I even find underwear in second-hand shops"
Source: Ofeminin
Disclaimer: If you need to update/edit/remove this news or article then please contact our support team
Learn more