Aug 2, 2022 8:17 p.m

It is well known from numerous statements that the love of the Greens for their own people, who have been living in Germany for some time, is limited. At the weekend, a provincial Green stepped up against the Saxons, who were already battered by the forest fires.
By Kaspar Sachsen
Whether it was the "disgusting white majority society" that the current chairwoman of the Green Youth, Sarah-Lee Heinrich, disgusted in 2019, or the statement by Federal Minister of Economics Robert Habeck in 2010, according to which he "love of fatherland […] always sucked up" and "never knew what to do with Germany" – the sympathies of the current governing party for its own population are manageable. This was shown once again at the weekend: On Saturday, the former Green City Councilor of Dresden, Robert Schlick, wrote on twitter:
"Perhaps Saxony should simply be allowed to burn down in a controlled manner."
In the picture there is still a screenshot of the tweet, which was no longer legible at the beginning of the week and was later described by Schlick as "satire". The 32-year-old, who has lived in Hamburg since 2021, is alluding to the devastating forest fires in Bohemian and Saxon Switzerland – "99 percent" of which were caused by a burning cigarette or arson, as the Czech national park administration announced at the end of July.
But for Schlick, the temptation to combine two narratives of green ideology was apparently too great: climate hysteria and East German or here Saxony bashing. However, there have always been dry spells and droughts in midsummer, as well as weirdos who enjoy forest fires, just like Saxons who don't want Berlin or other "hip" big cities to dictate how they have to live. Neither suits Mr. Schlick, of course. His tweet on Tuesday shows that he has no real insight and that a lot of "attitude" can be expected in the future. There it says:
"A tweet heats up people more than a big fire in your own front yard. The outrage should be about climate change and its consequences, about politicians who don't act and those who deny science and treat our planet carelessly."
A tweet heats up tempers more than one #big fire in your own front yard. The outrage should #climatechange and its consequences, the politics that fail to act, and those who deny science and treat our planet carelessly.

— Robert Schlick (@robert_schlick) August 2, 2022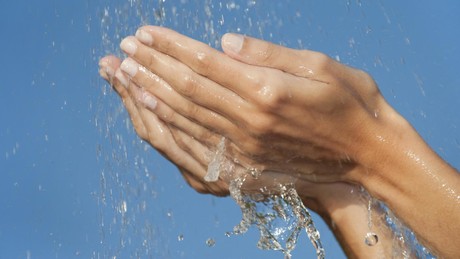 Presumably Mr. Schlick will find more support in cloudy and green Hamburg than in "dark Germany" as he is constantly outraged by the Saxon "science deniers" – that's probably the best thing for both sides.
more on the subject – It's a cult! Climate, gender, migration – the green dance around the golden calf
By blocking RT, the EU aims to silence a critical, non-pro-Western source of information. And not only with regard to the Ukraine war. Access to our website has been made more difficult, several social media have blocked our accounts. It is now up to all of us whether journalism beyond mainstream narratives can continue to be pursued in Germany and the EU. If you like our articles, feel free to share them wherever you are active. It's possible because the EU hasn't banned our work or reading and sharing our articles. Note: However, with the amendment of the "Audiovisual Media Service Act" on April 13, Austria introduced a change in this regard, which may also affect private individuals. That's why we ask you not to share our posts on social media in Austria until the situation has been clarified.
RT DE strives for a broad range of opinions. Guest posts and opinion pieces do not have to reflect the editor's point of view.

Source: RT
Disclaimer: If you need to update/edit/remove this news or article then please contact our support team
Learn more