Rarely is the road to the very highest without obstacles. Yet Sunday child Charles De Ketelaere (21) stormed to the European football top seemingly effortlessly. Or did it just seem that way? This was the road to the record transfer.
"It must have been about six years ago. One of our youth players caught my eye on one of the fields next to the stadium. A bit of a beanstalk, tall and narrow, but with a protruding left foot. I remember when they said that boy could be an excellent central defender."
Vincent Mannaert laughs heartily when he thinks back to his first memory of Charles De Ketelaere. Everyone at Club Brugge has an anecdote about the blond head of Sint-Andries.
Cut De Ketelaere and it bleeds blue-black.
Raised in the shadow of Jan Breydel, went through all the youth series of Club and was a ball boy for his then heroes.
At 21, he now leaves as an icon himself.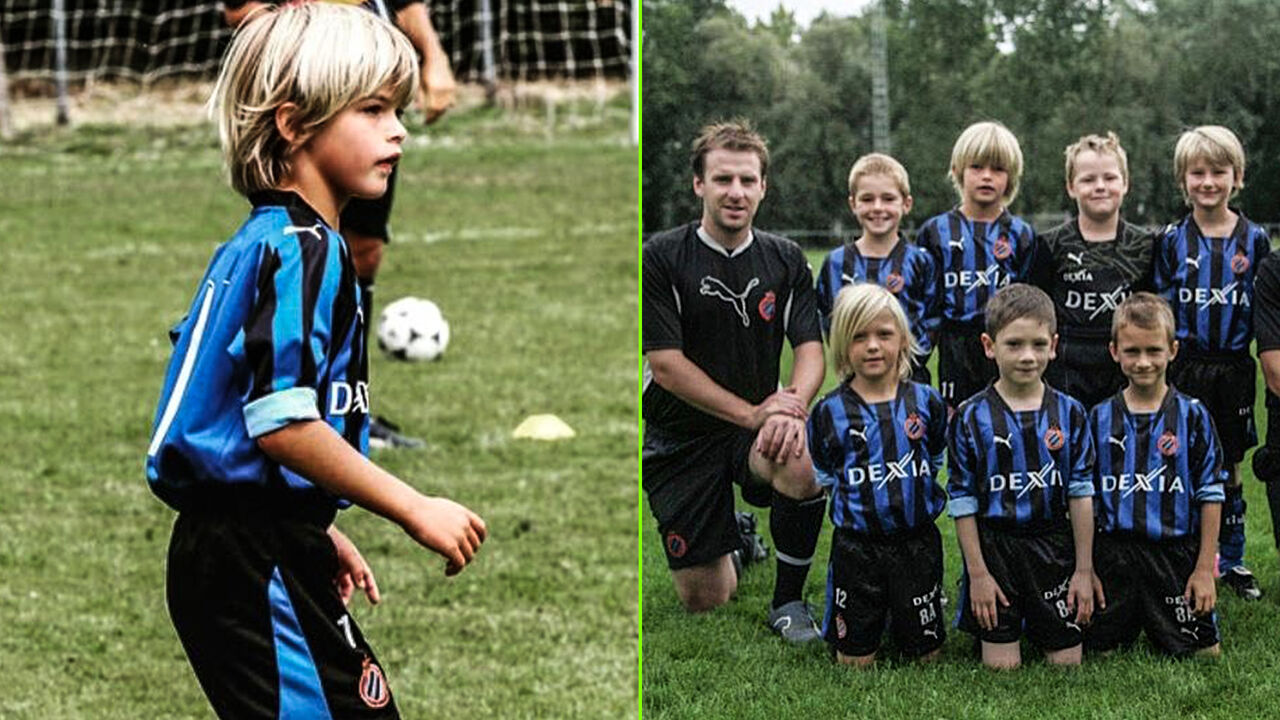 tennis talent

Mama Isabelle De Cuyper is still amazed every day at how quickly it all went. Little Charles starts playing football at FC Varsenare early on, only to be noticed almost immediately by the great Club Brugge.
"It was at a camp organized by a trainer," she recalls. "First we wanted to leave Charles with Varsenare, together with his friends from school. He only played football for one year for both clubs. From first grade, Charles made the complete switch."
Charles had a hard time with the injustice in tennis and would rather play football with friends than stand alone in the square.
At that time, however, it was by no means certain that De Ketelaere's future lay in football. The Bruggeling also turns out to be an extremely talented tennis player. He is twice crowned Flemish champion and takes lessons at the top sports academy in Wilrijk.
A video of 9-year-old De Ketelaere at the tennis school has already gone viral several times. He already expresses his preference for football.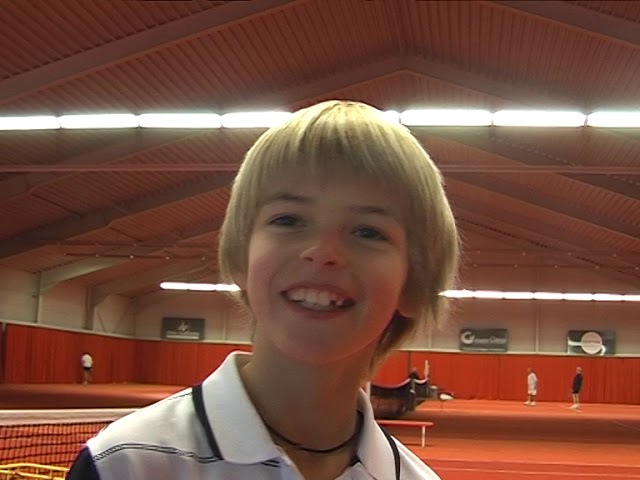 And so, despite huge potential, CDK throws its racket aside to focus on football. "Because I would much rather play football with my friends in the evening than play tennis alone for an hour," he said earlier.
"In addition, he had trouble with the injustice in tennis," adds his mother. "If the boy on the other side shouted that a ball was out when it wasn't… In football, Charles still has a hard time with wrong decisions."
It immediately explains De Ketelaeres' nervousness about his dream transfer. He knew Milan was the right choice, not a move to Leeds.
growth spurt

However, for a long time there were doubts whether De Ketelaere would really make it as a professional football player.
His slender physique and slightly below average height in particular are not an advantage in the youth series. "He even had to play in the futures with the national team," mom Isabelle recalls.
"A team composed of late-mature players. But around the age of 16, Charles suddenly started to grow like cabbage. 10 to 15 centimeters in one year! At first that caused injuries, after a while that was no longer a problem."
Then you have to wait for that one moment: a chance for the A-squad to show itself. Fortunately, De Ketelaere comes on the radar of Philippe Clement, a head coach who dares to give opportunities to his own youth.
In the summer of 2019, De Ketelaere – meanwhile more than 1m90 – can show himself to the big boys in the preparation. An opportunity that he seizes with both hands, as he would often do later on.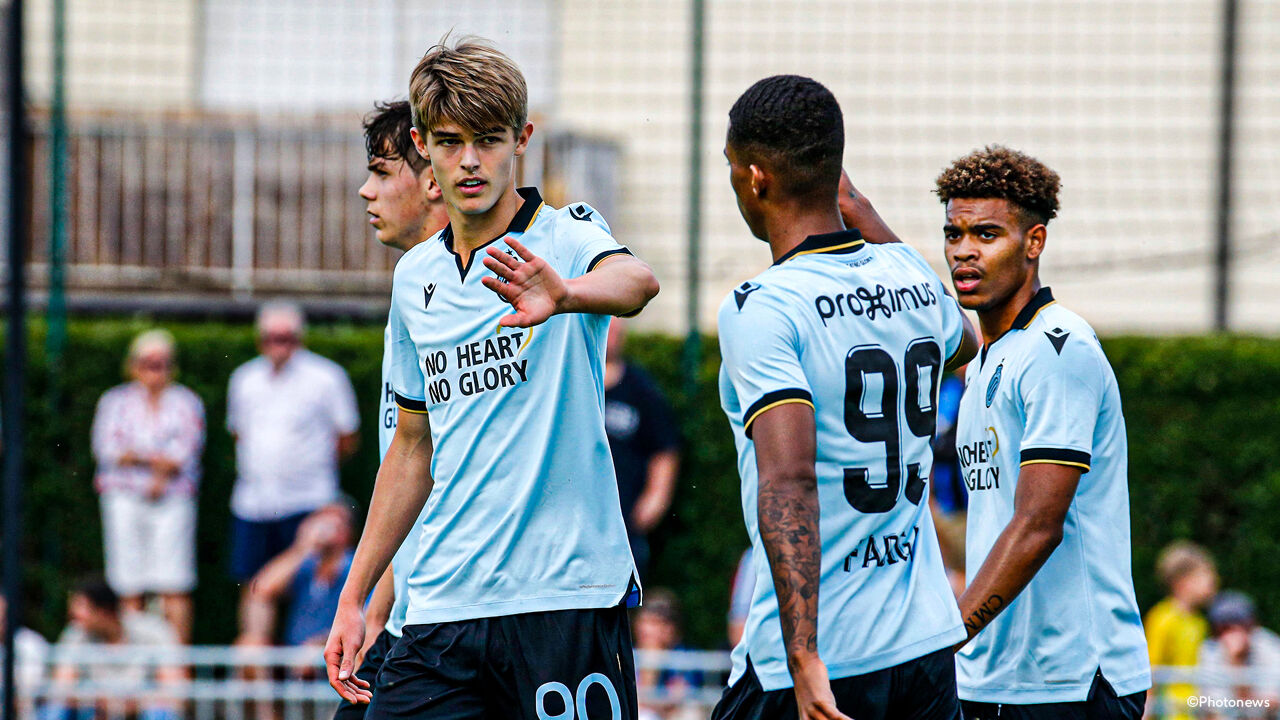 A few months later, De Ketelaere's professional debut in the cup match against Franc Borains passed almost silently.
The surprising starting place against PSG does increase the interest around the teenager. But it is especially his crucial goal in the Champions League against Zenit that sets the train in motion.
De Ketelaere later becomes crucial in Club's title fight, impresses last season at the championship ball and is called up for the Red Devils. His popularity can no longer be kept up with the supporters of blue-black.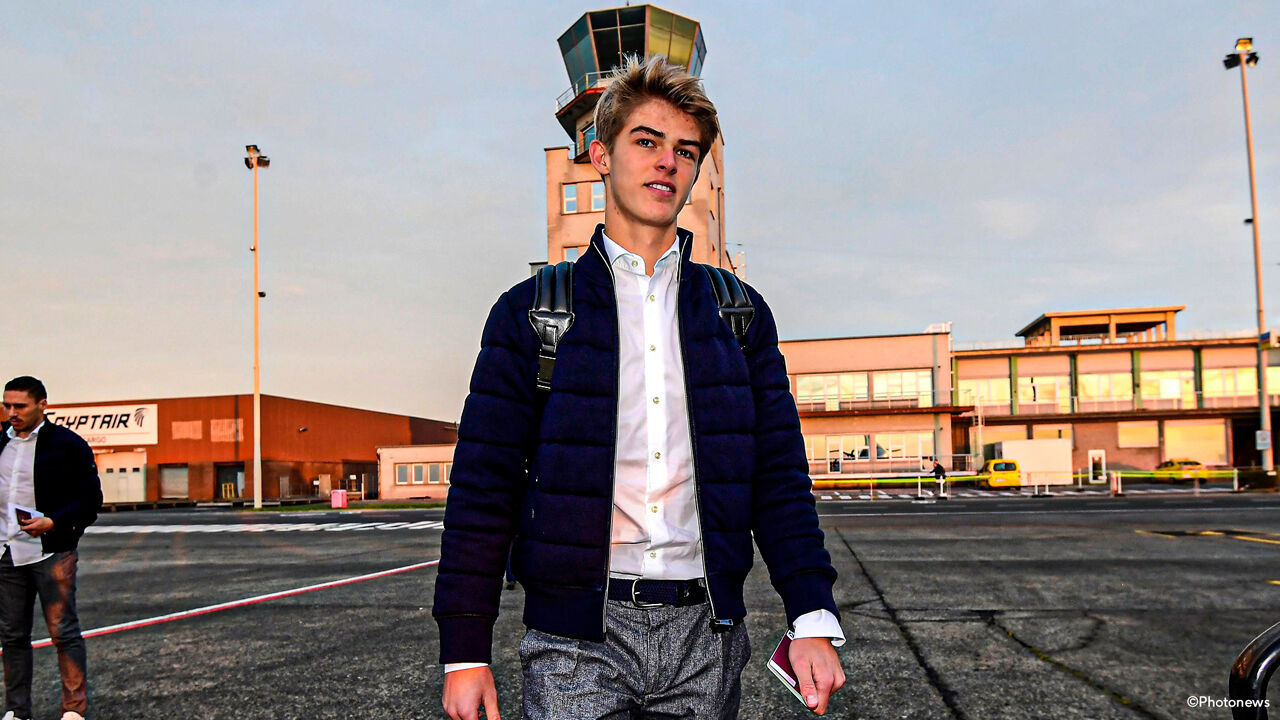 poster boy

For the national champion, the local goldcrest was the dream poster boy. "Charles is the exponent of a project that was started 10 years ago to become more of a real training club," says Mannaert.
"He grew with a Club Brugge that started to accelerate sportingly and carries out our values: positivity and a winning mentality."
Without losing sight of his origins. Because the world around De Ketelaere itself may have changed undeniably in the past two years, but the blond head has remained the same.
A million-dollar transfer to AC Milan will not change that either.
"He's still the same boy," Mama Isabelle twinkles. "Someone who loves his family very much and less from the outside interest. That's why we spare him when it's his turn to go to the bakery."
That promises in Milan…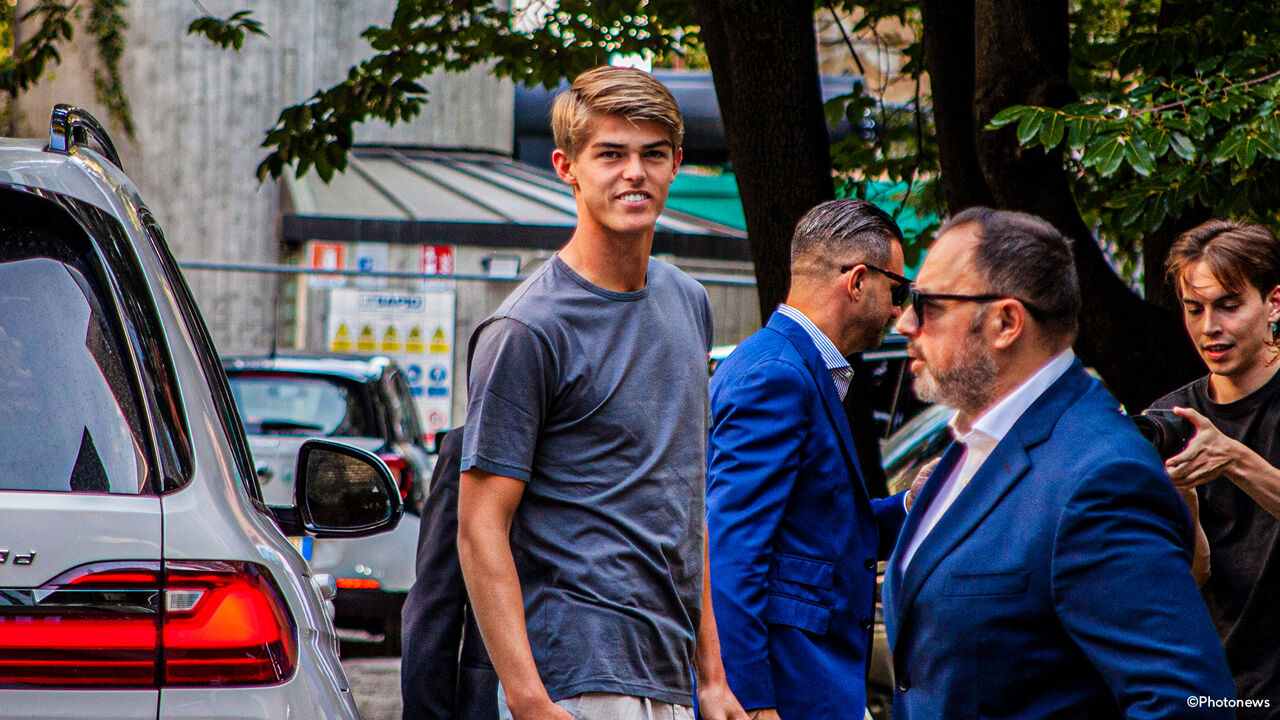 Source: Sporza
Disclaimer: If you need to update/edit/remove this news or article then please contact our support team
Learn more