2 Aug 2022 8:34 pm

If gas supplies from Russia come to a complete standstill, crematoria in Germany will not be able to provide the usual volume of work. This was reported by Reuters, citing industry representatives.
If Russia decides not to supply any gas to Germany at all, this could have serious consequences for crematoria in Germany. Companies are already preparing contingency plans to deal with rising gas costs, the report said Reuters on Monday.
According to the Federal Association of German Undertakers, almost three quarters of the approximately one million people who die in Germany every year are cremated. Compared to other European countries, this is a high percentage, explained Secretary General Stephan Neuser Reuters. This stems in part from a tradition in East Germany where almost all burials were by cremation, and continues as families of the deceased often prefer urn graves to avoid being tied to a particular cemetery.
According to Neuser, in the event of a gas shortage, the crematoria would have to reduce the temperature of the ovens from the current 850 to 750 degrees in the short term in order to save raw materials. However, this step requires a special permit from the authorities.
A statement by the Federal Ministry for the Environment said the authority was working with the federal states to create guidelines for possible exceptions to the minimum temperatures prescribed by law. These should be available in the coming weeks.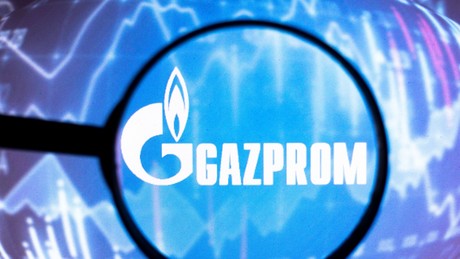 In addition, some crematoria are now partially shutting down their ovens, while others keep them running all the time so they don't cool down and then need more gas to heat them up again.
According to Svend-Jörk Sobolewski, the chairman of the Working Group of German Crematoria, the sector should be prioritized in the event of gas rationing, as most crematoria cannot operate without gas. "You can't turn off death," he explained.
According to their own statements, some crematoria are already beginning to change their processes. At the end of July, Germany's largest company of this type near Dachsenhausen announced that it wanted to operate two cremation systems around the clock without natural gas. However, staff costs would increase as a result of round-the-clock operation. Other crematoria, such as those in Koblenz and Ludwigshafen, extend their daily running times.
more on the subject – Lower temperature cremation? – Crematoria respond to rising gas prices
By blocking RT, the EU aims to silence a critical, non-pro-Western source of information. And not only with regard to the Ukraine war. Access to our website has been made more difficult, several social media have blocked our accounts. It is now up to all of us whether journalism beyond mainstream narratives can continue to be pursued in Germany and the EU. If you like our articles, feel free to share them wherever you are active. It's possible because the EU hasn't banned our work or reading and sharing our articles. Note: However, with the amendment of the "Audiovisual Media Service Act" on April 13, Austria introduced a change in this regard, which may also affect private individuals. That's why we ask you not to share our posts on social media in Austria until the situation has been clarified.
Source: RT
Disclaimer: If you need to update/edit/remove this news or article then please contact our support team
Learn more