The entire Royal Family has made its first official appearance in Mallorca. On the afternoon of this Monday, August 1, the kings Philip VI (54 years old) and Letizia (49), together with their daughters, Eleanor (16) and Sofia (15), have visited the Valldemossa Charterhousea historic palace 20 minutes from Palma that has served as the setting for its traditional summer inn.
For the first time in two years the Royal Family has recovered the normalcy of previous summers and has posed without a mask, a gesture that has not been seen since 2019, when they met in the Marivent gardens to capture their traditional summer image.
This time, the Royal Family has arrived at the gardens of the Charterhouse showing off their smiles and posing before the photographers complicitly and very naturally. They have not hesitated to exchange words and gestures of admiration while enjoying the facilities of the historic palace.
While Letizia has opted for a sober style of premiere skirt and basic top, her daughters have chosen short dresses in light colors. Princess Leonor has been shown with a Sfera model in white style boho, long sleeves, with embroidered details and tied at the neck. She has completed it with matching wedge espadrilles and earrings inspired by the bamboo cane that she shares with the Queen. As a hairstyle, she has chosen a semi updo with braids.
The infanta Sofía, for her part, has also been shown with a style boho-chic, wearing a pink sleeveless dress, honeycomb at the waist and ruffles at the bottom, which she has combined with flat espadrilles in camel, signed by Polin et moi. As for her hairstyle, she has chosen to wear her long hair loose and straight.
[Regatas, festival de cine y dos actos en familia: así será la agenda oficial de los Reyes y sus hijas en Mallorca]
The kingmatching his wife and daughters, He has also dressed very summery. Felipe VI wore classic jeans with a light blue linen shirt. As footwear, simple moccasins in a brown tone.
Although it is not ruled out that they could make a visit to another point on the island outside their institutional agenda, this is the only official date in which they are going to be seen together. According to the Casa Real agenda, Leonor and Sofía have no other events planned during their stay in Palma.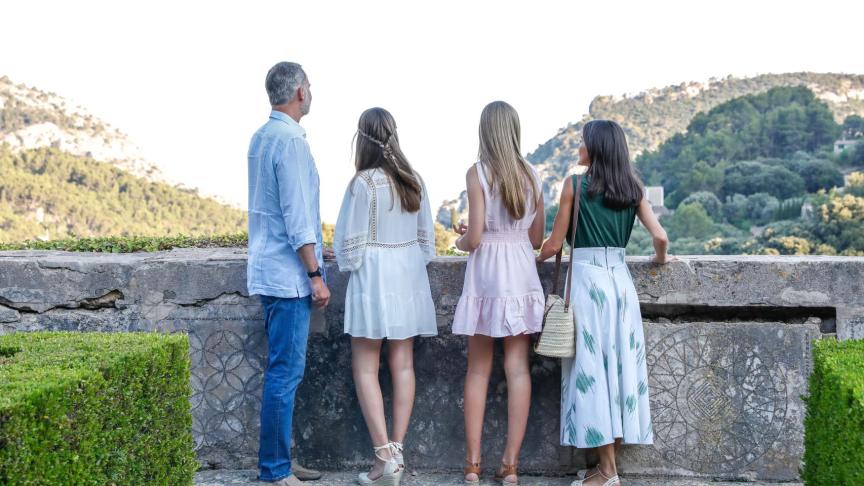 The first to arrive in Mallorca was King Felipe VI, last Thursday, July 28. Letizia, Leonor and Sofía did it a few days later. Together they will enjoy the Balearic capital, alternating leisure and relaxation activities with their official commitments.
One day after his arrival, the King held an audience with some political representatives of the island. He has also been seen participating in the regattas, one of his favorite appointments every time he travels to Palma. Letizia, for her part, had only been shown on the night of this Sunday, July 31, at the closing of the 12th edition of the Atlantida Mallorca Film Fest 2022.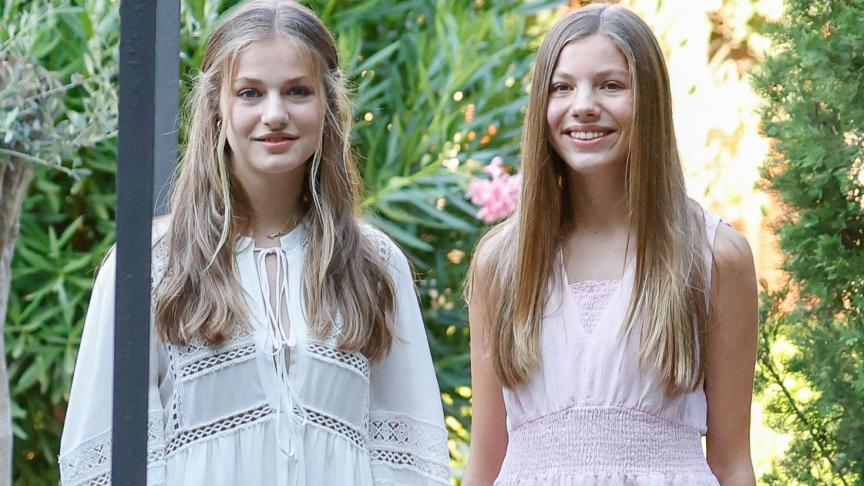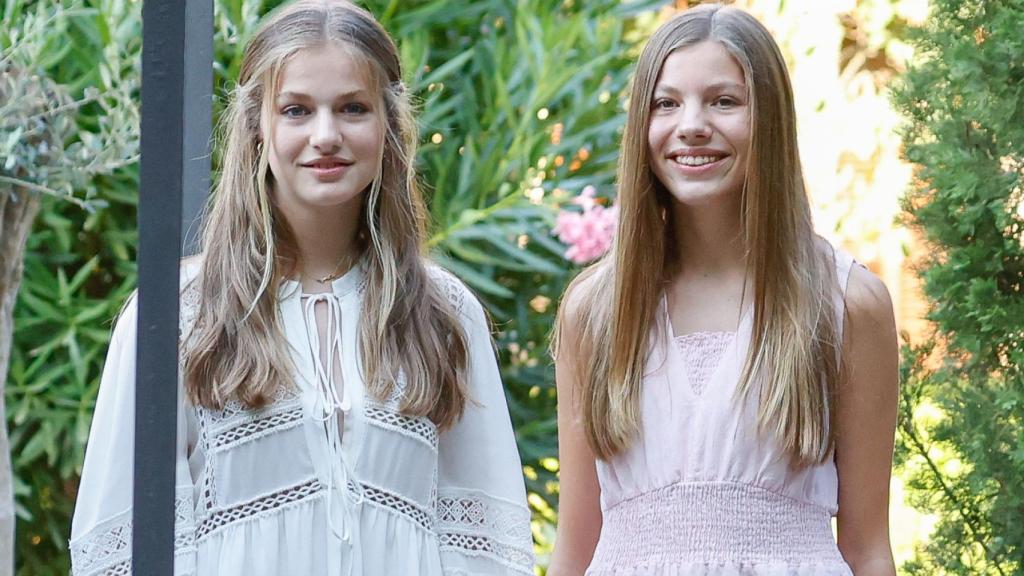 The Kings, without the Princess of Asturias and the Infanta Sofíawill appear publicly again next Thursday, August 4 at the reception for the authorities at the Palacio de Marivent -and not at La Almudaina as tradition dictated-. Two days later, Felipe VI, alone, will close his official acts in Palma with the awarding of the sailing regatta trophies in its 40th edition.
Follow the topics that interest you
Source: Elespanol
Disclaimer: If you need to update/edit/remove this news or article then please contact our support team
Learn more