Aug 2, 2022 6:15 am

As part of the Russian Creative Week, artists, art critics and urban planners discussed contemporary street art. The experts explained how to distinguish vandalism from art and the role of street art in the context of home decor.
A report by Farsona Schirinbek
From July 7 to 10, Moscow hosted the Russian Creative Week, during which the discussion "Don't erase – it's art" was held. The experts discussed how to distinguish between street art and vandalism and the role street art plays in improving urban space.
Yuri Omelchenko, the moderator of the discussion, stated that street art today is one of the "extremely popular" art movements that is transforming "from a once marginal occupation" into a new, colorful variety of painting.
According to art historian Anastasia Postrigei, some forms of street art date back to more primitive times, the meaning of which has changed over the years. In the 20th century, street art raised pressing social issues. In New York, for example, street art has often become an act of struggle. Postrigei explained:
"The artists from the ghetto left messages on the trains to the wealthy center of New York. In doing so, they expressed their protest and their attitude towards social inequality."
However, the experts pointed out that not everything that can be found on the streets today can also be considered street art. There are clear examples of vandalism, for which the penal code provides for fines, detention or imprisonment for up to three months. Distinguishing one from the other is not difficult.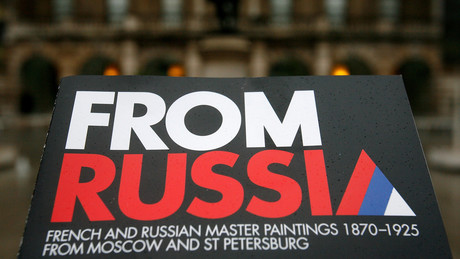 "As long as the murals, tags or other manifestations of this art convey an idea and help to visualize the cultural code of the city and make it an open-air museum, it can be called street art. But it is spontaneously expressed, mostly negative emotion of a youth painting a train carriage, it is vandalism," explained Anastasia Postrigei.
However, street artist Viktoria Weissbrut claimed that not a single artist would describe their work as vandalism. For everyone it means creativity – and others, such as art critics, give the works their meaning. According to Weissbrut, what used to be considered vandalism is now considered art. Young artists are forced to illegally create space for their creativity. Whitespawn themselves prefer to work on legal objects.
In fact, public attitudes towards certain street art works change over time. Dmitry Lyovochkin, the organizer of the Culture Code festival, cited the example of artist John Crash Mathos, who began his path to art painting subway cars and dilapidated New York buildings. Today his works are sold at large auctions.
Street art as an element of landscape design
Today, street art is interesting not only from the point of view of artists' creative self-expression. It also plays a significant role in beautifying residential areas across Russia. In several cities it has acquired a special meaning. According to Dmitry Lyovochkin, street art can change the urban environment.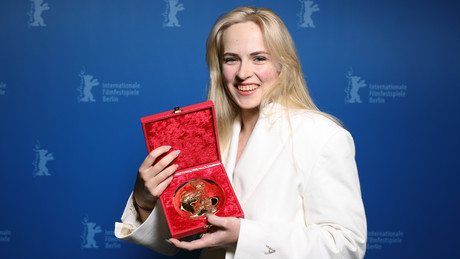 Yekaterinburg can be called the capital of Russian street art, with many famous street art murals and tours.
The urbanist, city and traffic planner Alexei Radchenko stated that street art was a symbol of the city, so to speak; a language the city uses to speak to its citizens.
Lyovochkin believes that the desire to beautify a residential area must come from the city authorities and residents. In his projects, the artist follows a clear rule: he only works in dialogue with the authorities. This helps to avoid misunderstandings on the part of administrations and citizens. In addition, before starting the work, the facades of the buildings must be prepared and the urban environment put in order, which is also difficult to do without cooperation, Lyovochkin explained.
As an example, Radchenko cited the city of Saint Petersburg, where discussions about street art are often held. Weissbrut recalled how in 2019 she took the initiative to paint a portrait of Yuri Gagarin at the entrance to the city of Kaluga. The proposal was accepted, but the young lady showed her creative imagination and presented the astronaut's space suit in bright colors, which many local residents did not like.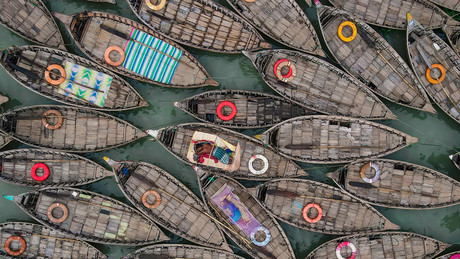 Such conflicts are inevitable if the artist's intention has not yet gained public approval, said Alexei Rashodchikov, co-chairman of the Center for urbanism "City". In his view, this is because people are used to passing on the accumulated values ​​to the next generation, while art looks to the future.
"The artists feel the changing times and try to convey this, but they are not always understood," said the expert. He recalled that in France in the 19th century, local residents had criticized the Eiffel Tower project. Today, however, the tower is a trademark of the country. Another aspect of these conflicts is that Russian society lacks dialogue.
Rashodchikov explains citizens' aversion to street art by saying that a street, courtyard or other public space "is always communal, but at the same time personal".
"When we bring something new into this space, no matter what size or scale, any kind of intrusion is also an intrusion into people's personal space," the expert explained. Rashodchikov emphasized that one must rely on the community of the court or the neighborhood and engage in dialogue.
Translated from the Russian.
more on the subject – Russian Minister of Culture: "Cancel Culture" against Russia is a temporary trend
By blocking RT, the EU aims to silence a critical, non-pro-Western source of information. And not only with regard to the Ukraine war. Access to our website has been made more difficult, several social media have blocked our accounts. It is now up to all of us whether journalism beyond mainstream narratives can continue to be pursued in Germany and the EU. If you like our articles, feel free to share them wherever you are active. It's possible because the EU hasn't banned our work or reading and sharing our articles. Note: However, with the amendment of the "Audiovisual Media Service Act" on April 13, Austria introduced a change in this regard, which may also affect private individuals. That's why we ask you not to share our posts on social media in Austria until the situation has been clarified.
Source: RT
Disclaimer: If you need to update/edit/remove this news or article then please contact our support team
Learn more