It's already next weekApex Legends will enter his Season 14 simply titled Predation in French, which will have as its main novelty the Vantage Legend who we discovered through a short film and whose sniper skills were demonstrated through an animated launch trailer. But that's not all, because Respawn Entertainment and Electronic Arts also go update the map from Canyon of the Kingsonce again, which we can discover modified in a trailer of gameplay also introducing leveling up and quickly showing what is capable of Vantagewhich will in any case be entitled to its dedicated video in the coming days.
The game's senior level designer, Michael Shannon, has also explained in detail on the official website what his team has planned for the game. Canyon of the Kingstaking into account community feedback.
NEW POINT OF INTEREST: RELIC

One of the most common comments about Kings Canyon has to do with the overall size of the map. Over time, Kings Canyon kept looking smaller and smaller as the game progressed. This often meant that squads were too close together in the early and mid-game, making it difficult for players to get into fights without being interrupted by a third party. This was the main focus of our newest point of interest, Relic.

In Season 5, Graveyard City and Thunderdome were flattened by a huge explosion caused by Loba. Now that the dismantling operation is complete, the Syndicate has rebuilt the area for the Apex Games. Dredgers filled the gap with sand from the ocean floor and a new battlefield was built with the famous skull as its centerpiece. The twisting, interconnected buildings in the central village should provide Legends with a frenetic (and nostalgic) experience.

With Relic, we had the opportunity to recapture gameplay that a lot of players loved in the original Kings Canyon, but with a point of interest more suited to the overall state of the map. We hope you create some fantastic new memories while playing Relic!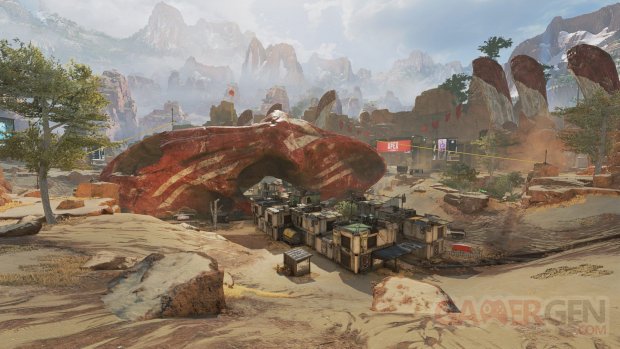 CHANGED POINTS OF INTEREST: CAGE, HILLSIDE AND RELAY

The Cage is a memorable structure in Kings Canyon, but we felt it was too easy to defend for a landmark right in the middle of a busy crossroads. It was difficult to face a squad knowingly entrenched in the tower and it was not uncommon for a third team to attack then. In order to resolve these fights faster, we decided to simplify the top of the structure.

The top of the Cage still has a definite positional advantage, but players entering the area will be able to put additional pressure on the dominant team. As it is easier to enter or leave locations, players should now be able to take advantage of an ascendant and end combat more easily.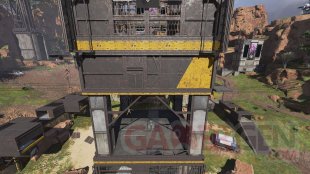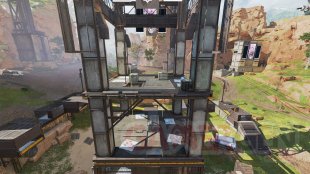 We had the same feeling for the point of interest on the hill near the Containment area, where squads trying to get through got caught in prolonged clashes between multiple squads.

To reduce this friction, we've completely recreated this area with no defensible interior space. Our goal here is to resolve fights faster and allow safer passages through this space.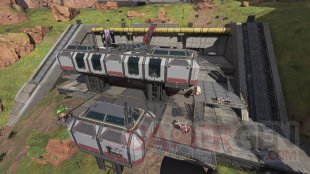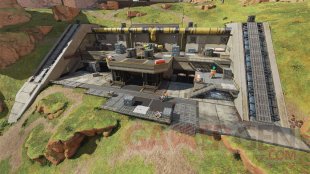 As a bonus, we have restored some buildings that existed in the Old Relay.

We loved those zipline strategies over the ravine, and saw it as an opportunity to re-enter them. We've also renamed this POI from Old Relay to Basin to better describe its appearance in this version of Kings Canyon.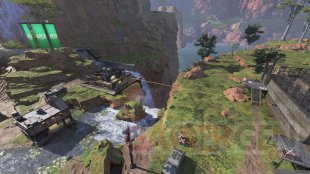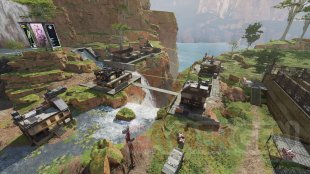 CHANGING ROTATIONS

Overall, we felt that squads in Kings Canyon didn't need to stick to their original tactical decision as much as they did on other maps, where the many hotkeys made it easy to interrupt inconsequential fights. For this update, we wanted to reward players who plan their route well by making some key changes.

This important passage in the center of the map connected the Destroyed Bridges, the River Center and the Hillside. We felt he was too fast, which contributed to a lot of three or more squad fights in River Center and Hillside. To make squad flow more predictable, we've removed the connection to Destroyed Bridges.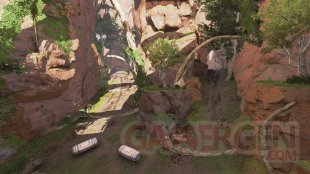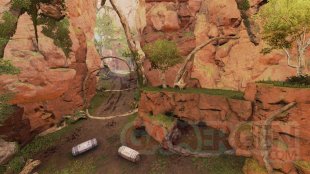 We've also removed this connection through the caves between the Market Square and the River Center, to further stabilize the flow of squads in the latter point. We expect fights between two squads to be interrupted by a third less often in these central locations of Kings Canyon, which will result in much smoother mid-game encounters.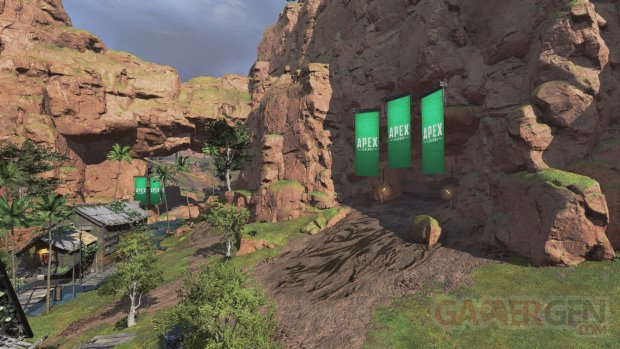 In Market Square, we've moved the small cave in the back to a more visible location, and made it significantly larger. This should make ambushes in the Marketplace more difficult, and improve players' situational awareness.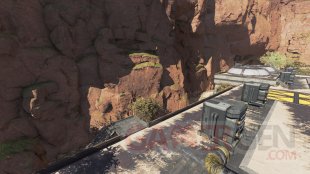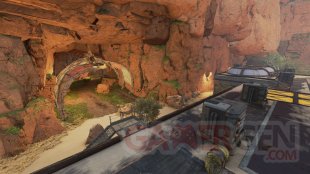 We made a similar change to the bottleneck near the Cage. The amount of space available is large and provides players with better visibility of the surroundings.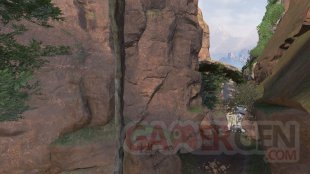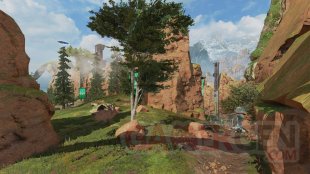 LOOT UPDATE

Over time, the quantity and quality of the loot (all points of interest combined) have become a recurring reason for criticism. In this update, we took the time to overhaul Kings Canyon loot as a whole to bring it back to a more appropriate level.

We've rebalanced the loot distribution across a number of hotspots to address loot disparities between key points. Crash Site and Variegated Lakes have been reduced by a notch while several old points have undergone a much-needed boost, such as Drainage, Hydraulic Dam, Swamp and Octane's Lair.

We've made some significant changes to the loot rarity zones in Kings Canyon. Many points of interest large enough to hold medium or rare class loot were not marked as such. So the quality of loot you'll find should be a lot more intuitive in this version of Kings Canyon.

The loot total in Kings Canyon was much lower than on our other maps. The main reason for this was that buildings in the original version contained less loot than those introduced by subsequent updates. After taking the necessary steps, the total loot that can spawn is roughly comparable to Olympus.

SKYBOX AND LIGHTING

Kings Canyon lighting and skybox are significantly improved in Predation. This redesign brings a much more immersive and animated environment. We believe that the Kings Canyon has never been so beautiful!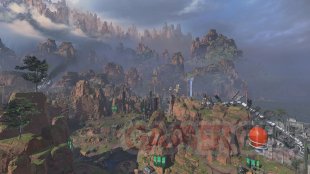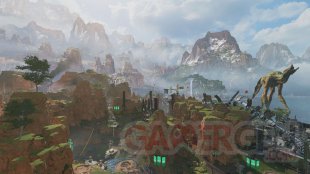 ADDITIONAL CHANGES

We've made a number of quality of life changes throughout Kings Canyon, the main ones being:

Added a new elevated passage allowing players to pass destroyed Bridges at the River Center;
Added two stairs and two zip lines to help less mobile Legends access the Repulsor walls.
Added a vertical zip line to allow less mobile Legends to access the Artillery wall;
Added two vertical zip lines to help players access the Swamp walkways;
Added a new explosive cache in the Swamps;
Removed various trees in the Forest to improve visibility;
Removed two of the three Capacitor charge towers;
Removed five jump towers in areas where slower navigation was better;
Fixed numerous bugs and misplaced end rings.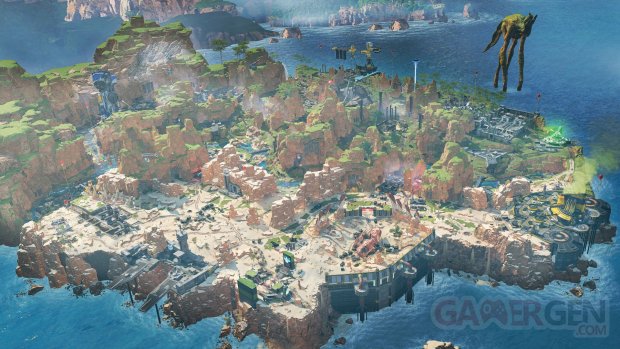 You will be able to discover all this from Tuesday August 9 in Apex Legends. Of the Apex Coins are otherwise for sale on Amazon if you want to treat yourself with cosmetics in-game.

Responsible Corrector – Editor
Alexandre SAMSON (Omega Law)
Addicted to Assassin's Creed and Destiny, great fan of RPGs and passionate about video game experiences in general. Reader of comics (DC) and various manga (One Piece!). Chemist by training and Whovian at heart.

Follow me

:
Source: gamergen.com
Disclaimer: If you need to update/edit/remove this news or article then please contact our support team
Learn more