After two days of play, many top clubs are already worried. Club Brugge, Anderlecht and KAA Gent must immediately reconsider after a missed start. What is the cause? Commentator Tom Boudeweel outlines the situation.
Club Brugge (3 out of 6): "It starts with the attitude"

The harsh reactions afterwards did not lie. The surprising loss in Eupen has hit Club Brugge particularly hard.
Tom Boudeweel was also critical of the performance of Blauw-Zwart in his commentary on Radio 1: "What Club showed was rarely seen by a core of such quality", he looks back sharply a day later. "A real mockery – especially for the fans."
However, many of them had made the long trip to the East Cantons. "The two compartments were full", Boudeweel noticed. "Some people from supporter clubs were already busy from half past six in the morning and only returned home just before midnight. And then you see your players perform something like this…"
There was no spark from either the player group or the staff
What was striking afterwards was the statement of turntable Hans Vanaken, who announced that "there is a line missing in the game".
"But it went further than that," said Boudeweel. "It all starts with the attitude. They walked around for almost 100 minutes, without a chance to play football together."
Surprisingly. Especially because brand new trainer Carl Hoefkens normally symbolizes a fighter's mentality. Still, he couldn't get his pawns on edge. "There was no spark from either the player group or the staff."
"You know, after three league titles in a row, you may assume that you will get a job like that done for a while, but of course it doesn't work that way. Clubs like Eupen and Cercle also do a good job, huh. We must not forget that – they dominated our top clubs in all areas this weekend."
According to Boudeweel, the number one priority for Club should be to finally find defensive stability. "Because that remains a big problem. In the play-offs they often survived with a bit of luck, but in the long term it will not work. There must now be a reaction and progress."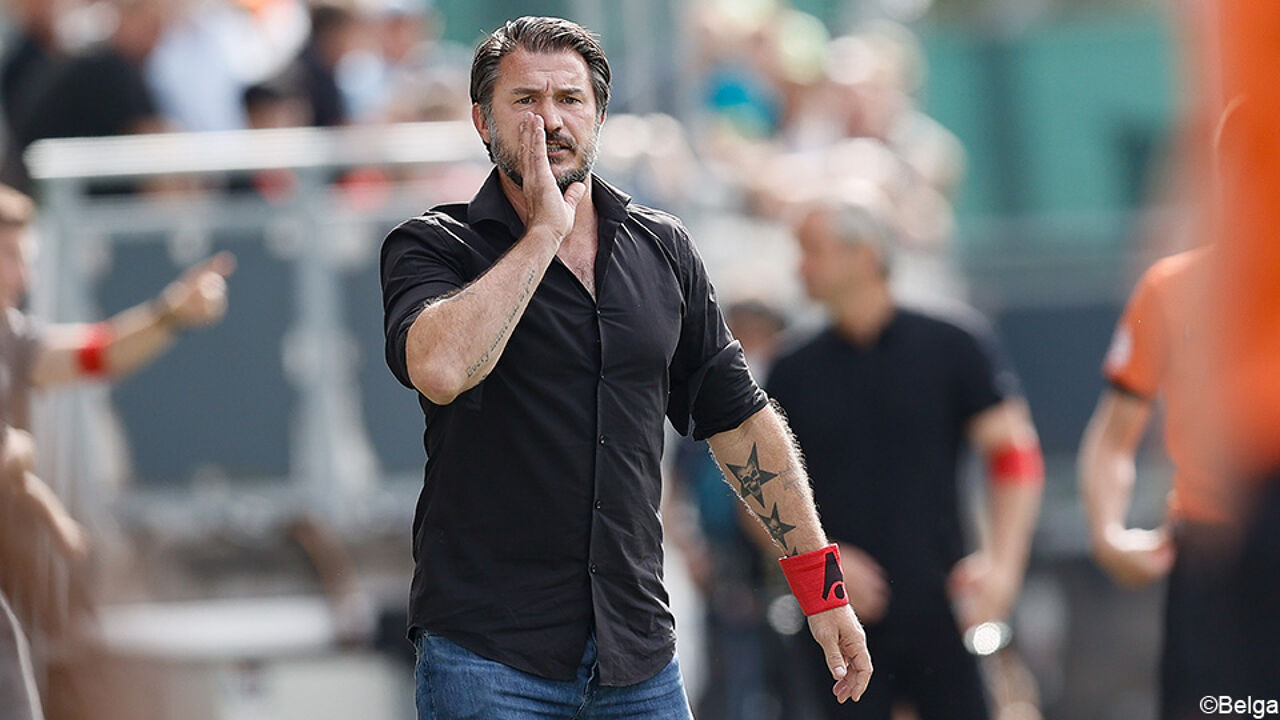 When will we see Carl Hoefkens' fire again at Club Brugge?
KAA Gent (2 out of 6): "Gambled with much too small core"

Two sure wins. Also in the Ghelamco Arena they had imagined the start of the competition completely differently. Both against Standard (which played with 10) and STVV, KAA Gent took the foot off the accelerator much too early.
Laziness? Boudeweel suspects that the cause lies elsewhere. "It has mainly to do with the absence of a number of key players," he says.
"Look, I think the board has taken the risk to continue with the same core as last year – supplemented with Hugo Cuypers. They now pay that gamble in cash. However, Depoitre and Vadis were already problem cases, De Sart and Tissoudali are unlucky. "
Tissoudali's injury is a double loss: you can no longer sell him and no longer bet.
"Certainly with a view to European football, the Ghent core is much too narrow. You just have to see who was on the bench against STVV on Saturday… And then there is that serious cruciate ligament injury from Tissoudali. That is a double loss : you can no longer sell it and no longer use it. Who is going to take care of the flashes now?"
Conclusion: general manager Michel Louwagie will have to unpack a lot in the coming weeks. Even in goal there is scarcity among the Buffalos.
"Because with only Davy Roef it is impossible to enter Europe", says Boudeweel. "Fortin and De Schrevel may be two young keepers with potential, but at an international level they still weigh too light. And that should be the standard for our clubs, right?"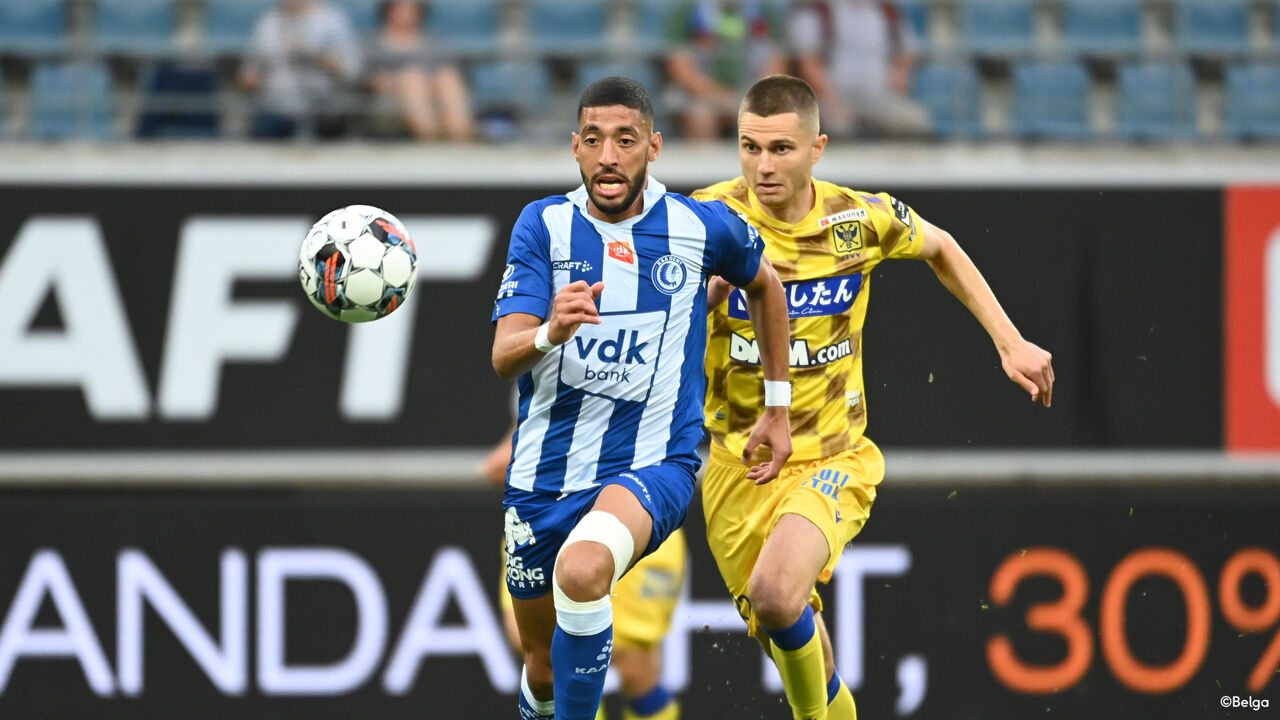 We will not see Tarik Tissoudali in action for the next six months due to a cruciate ligament injury.
Anderlecht (3 out of 6): "Automatisms need time"

One step forward and one back for Anderlecht. On Jan Breydel, the record champion did not even manage to get one decent chance together. A first loss this season was inevitable.
"The start of Anderlecht surprises me a bit," said Boudeweel. "I was optimistic after the arrival of some talented players, but apparently they still need time to pick up the game system. Or are we setting the bar a bit too high after two match days? Everyone knows that growing automatisms takes time."
Felice Mazzu completed a two-year work for Union. He has only been working at Anderlecht for a month and a half.
And our commentator sees that the circumstances for Mazzu are completely different than for Union. "He delivered a work of two years there, hey. Union was able to grow quietly in 1B against lesser opponents. He has only been working at Anderlecht for a month and a half and you have "broken" training weeks due to European matches."
"And then with guys who haven't always played much in recent years. But in principle the quality is there. It will be interesting to see whether Anderlecht take a step forward this week against Paide Linnameeskond and Seraing."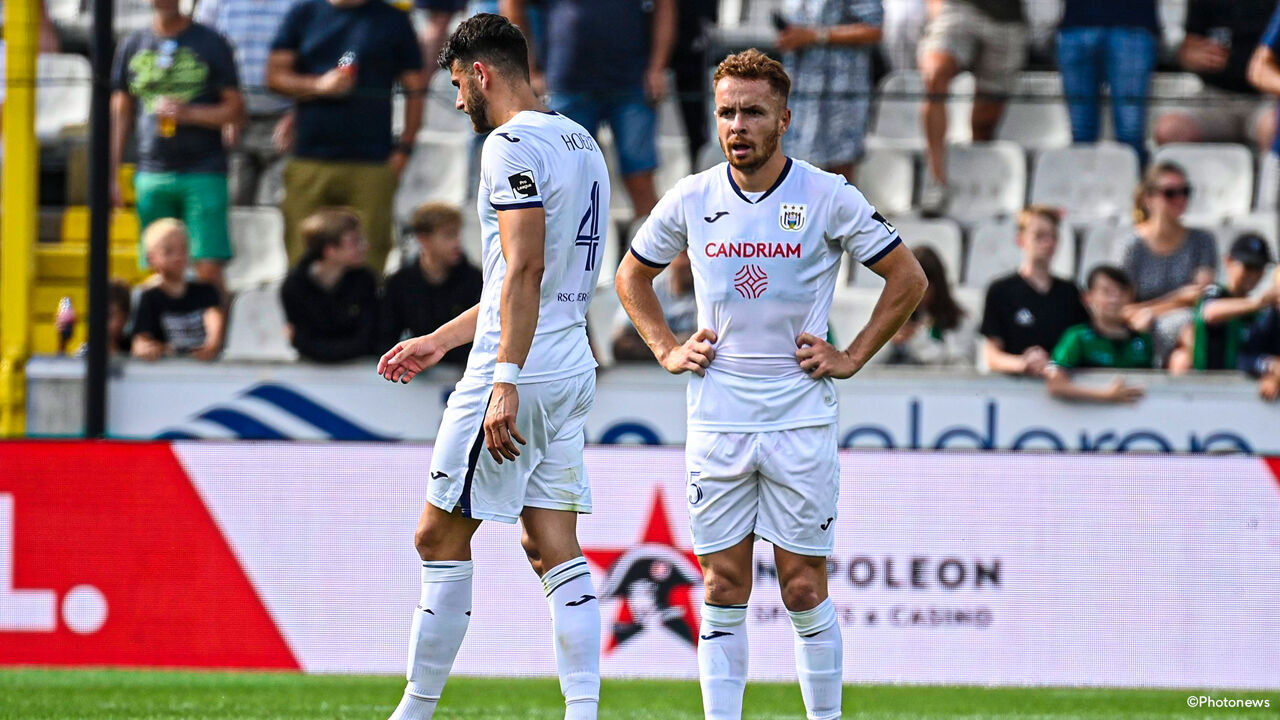 Source: Sporza
Disclaimer: If you need to update/edit/remove this news or article then please contact our support team
Learn more