The Tour de France Femmes is over. How do the protagonists look back on the eight days? Sporza asked around.
Van Vleuten: "We don't necessarily have to go to the Alps yet"

Noblesse oblige. The first word belongs to the winner: and despite her triumph, Annemiek van Vleuten critically evaluated the first edition of the Tour des Femmes.
The Dutch believes that the concept can still be considerably adjusted in the future.
"Because it is important that it is beautiful and exciting to look at," says Van Vleuten. "And it does full justice to our level of cycling – which is still evolving."
"At the moment we don't necessarily have to go to the Alps or the Pyrenees or all of France. In the future we are also ready for 3 weeks of Tour, but we are not there yet."
Although Van Vleuten already has a wish for the next editions: "A time trial should definitely be included. Let's start with that."
Shirin van Anrooij: "Spreading could be better"

White jersey Shirin van Anrooij was also strongly in favor of a battle against the clock: "A time trial is definitely in – I missed that very much", according to the Dutchman, who also made a critical thought about the spread of the center of gravity.
"I would like it if the mountain stages are spread over the different days. Now it is chaos for 6 days and then suddenly very heavy. But it was nice that this Tour was there anyway. From now on we can only grow."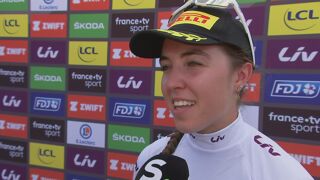 Marianne Vos: "I cherish the complete picture"

Marianne Vos was especially delighted with the first, historic edition of the Tour des Femmes. "I enjoyed the complete picture. It was such a special week… Even if you look at how many people it has touched."
"This edition was certainly more than successful for me. There will be changes left or right in the coming years, but to start with, something beautiful has already been set up."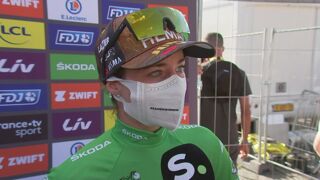 "Why not a prologue on the Champs-Elysées?

Sporza analyst Marijn de Vries visited Maarten Vangramberen one last time to look back on the debut edition of the Tour. And just like the riders, there was one big loss for her: a time trial.
"Why not a prologue on the Champs-Elysées? That place has already been closed all day for the men's evening ride. It is also a wonderful place to hold a prologue."
In addition, De Vries thinks it is also wise to tinker with the number of riders per team. "The organization wants to go from 6 to 7 riders. That seems smart to me. With one more woman, you can race a little more controlled and tactically."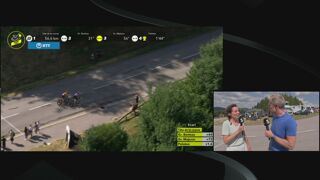 Race director: "Time trial attracts less audience"

The fact that the organization did not opt ​​for a time trial – the great lack, according to our survey – turned out to be a conscious choice. "This year there was no time trial because we were mainly concerned with the public interest," explains race director Marion Rousse.
"A time trial attracts less public and for the first edition we wanted a course that was attractive to the public."
"Of course, that does not prevent us from inserting one in the coming years, because it is an important part in a stage race and often crucial for the general classification."
Source: Sporza
Disclaimer: If you need to update/edit/remove this news or article then please contact our support team
Learn more
Add Then24 to your Google news feed.