For years the English chanted hopefully "Football's coming home!", a song that started to sound more and more cynical as the major tournaments followed each other. But after the European title of the "Lionesses", all registers can go free, also in the English media.
The Guardian: Game changers

The Guardian outlines the greater importance of the European title: "When Leah Williamson held up the trophy in her rainbow bracelet, in front of a record number of spectators, it was not only the end of an adventure, but also the beginning of something new."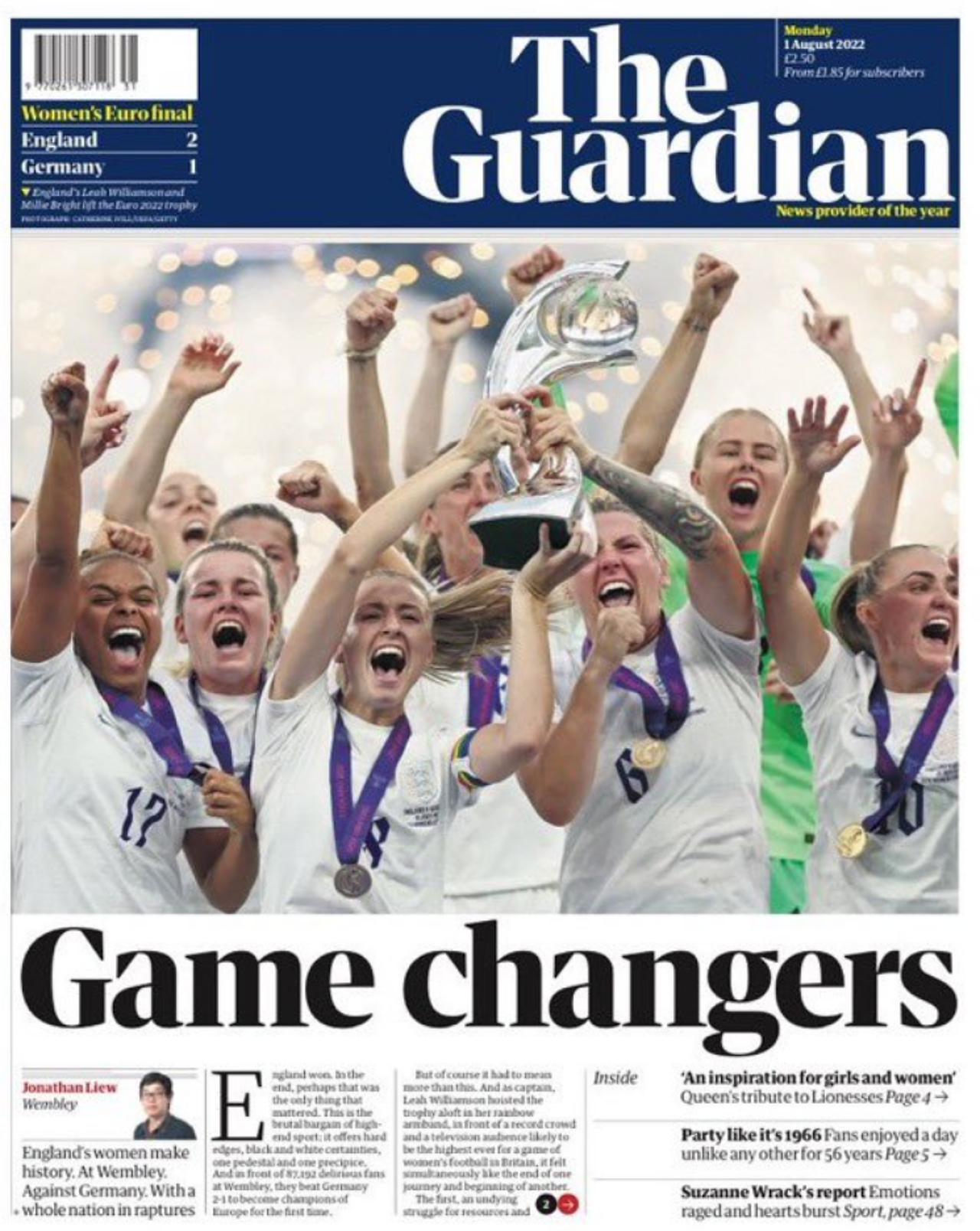 The Times: "More than just a glorious evening"

In The Times they point out the contrast between the cheerful festivities around the title of the Lionesses and the grim atmosphere after the lost European Championship final of the men a year ago.
"But the win means much more than a glorious evening," we read, quoting Captain Leah Williamson's words: "This is not just a pivotal moment for women's football, but how society as a whole looks at women."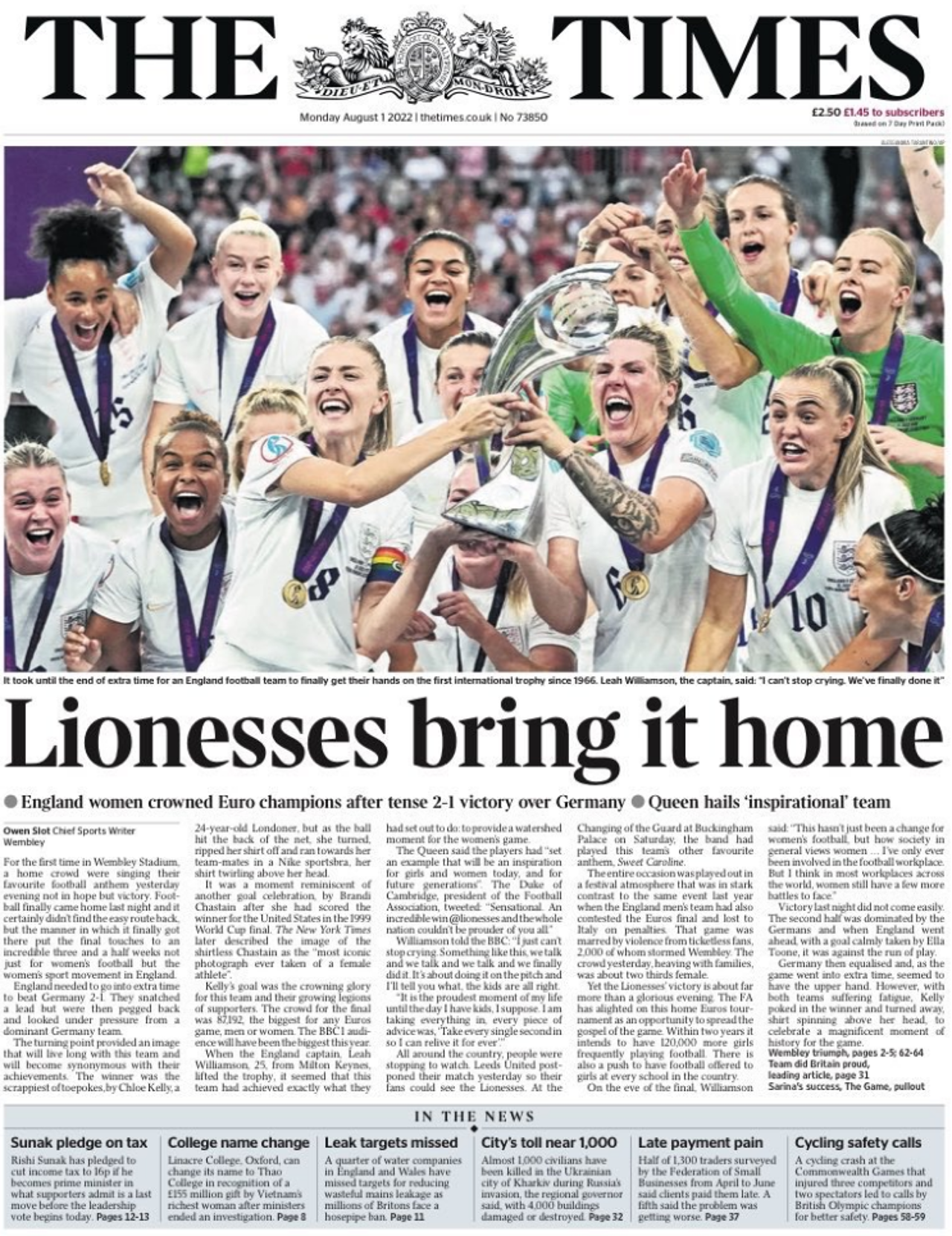 Daily Express: "It's Home!"

In the populist Daily Express, they mainly focus on the theme "Football's coming home", starting with their title "It's home!" – "Football is finally home". "England puts an end to 56 years of agony with a victory against old arch-rival Germany."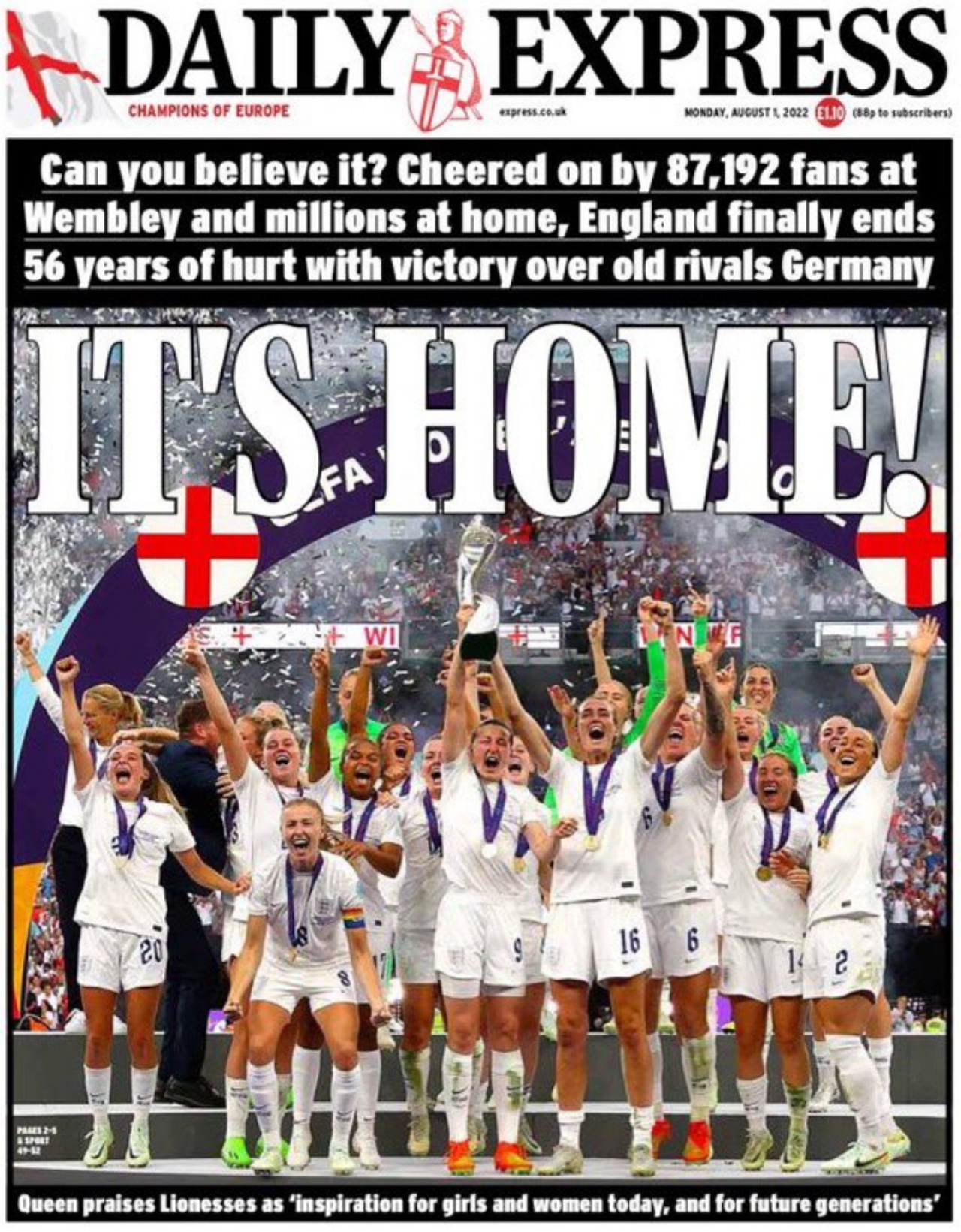 BBC: "A final like we've never seen one before"

Public broadcaster BBC opts for slightly drier reporting online. "It was a final like we've never seen before. With an unprecedented build-up that surpassed anything when it came to women's football. Male football fans wore shirts with the names of the female heroes on them, big screens were everywhere and Wembley had been well filled since the morning (the match was at 6 p.m.)."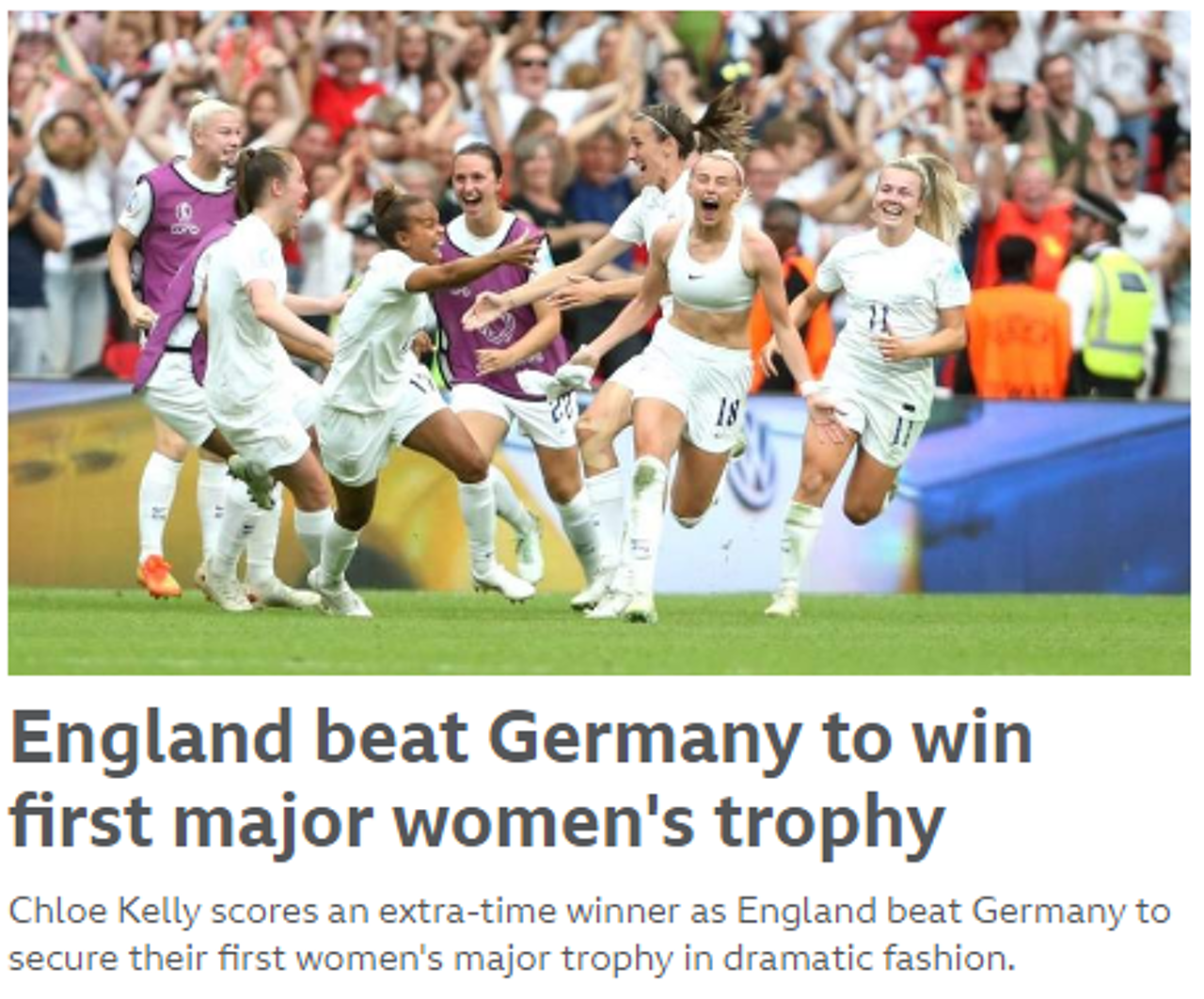 The Independent: "They think it's all over? Just a start"

In The Independent, they refer to the legendary words at the end of the 1966 World Cup final (when England defeated West Germany in extra time). "The last time England won a major tournament they thought it was all over ('They think it's all over'). This time you get the feeling that it's just the beginning."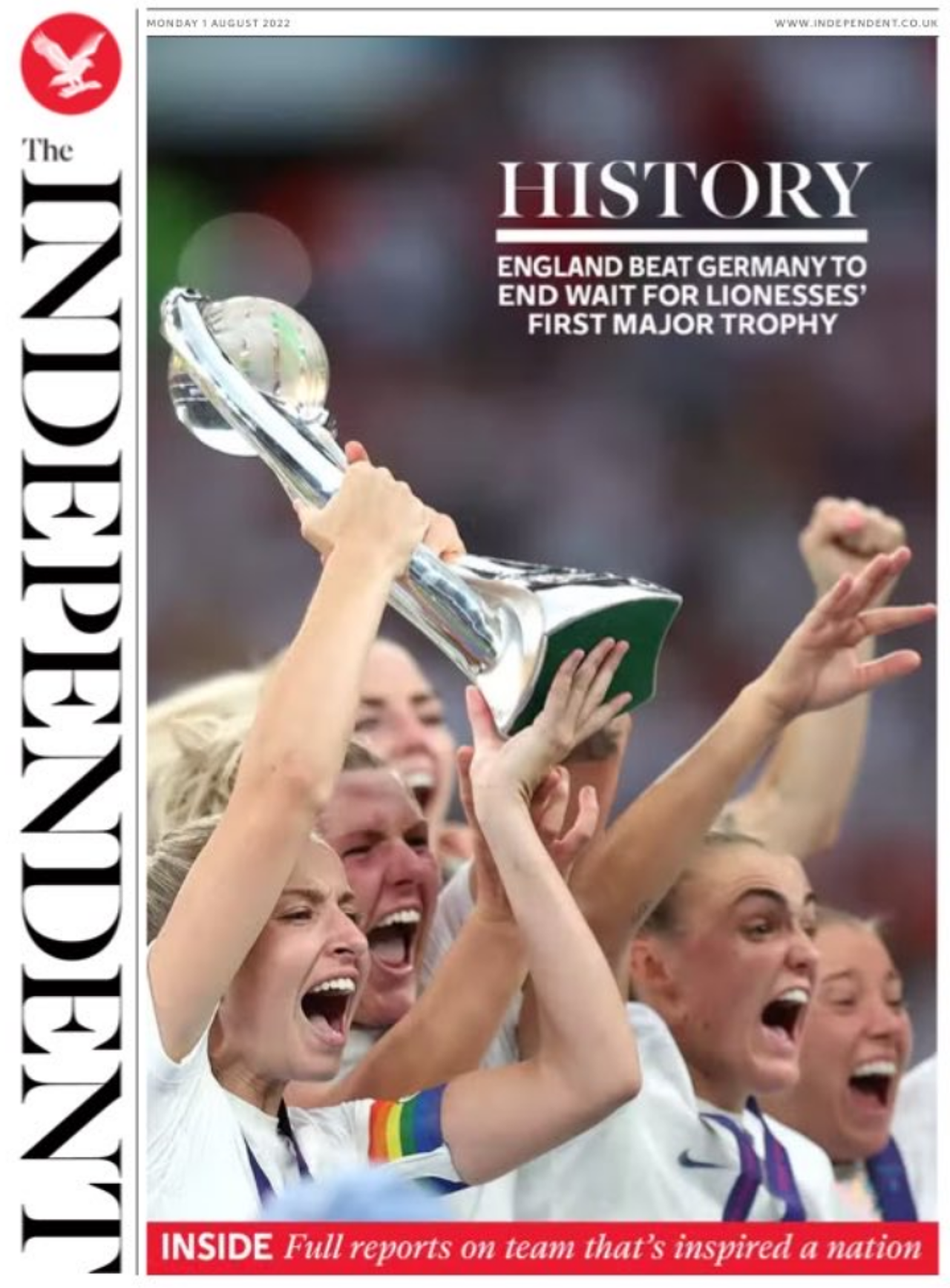 Daily Mail: "Biggest sporting triumph"

The Daily Mail also draws a parallel with the men. "Where the Lions have fought and failed so many times, the Lionesses have won the battle." The newspaper even speaks of "the greatest sporting triumph in the lives of most Englishmen".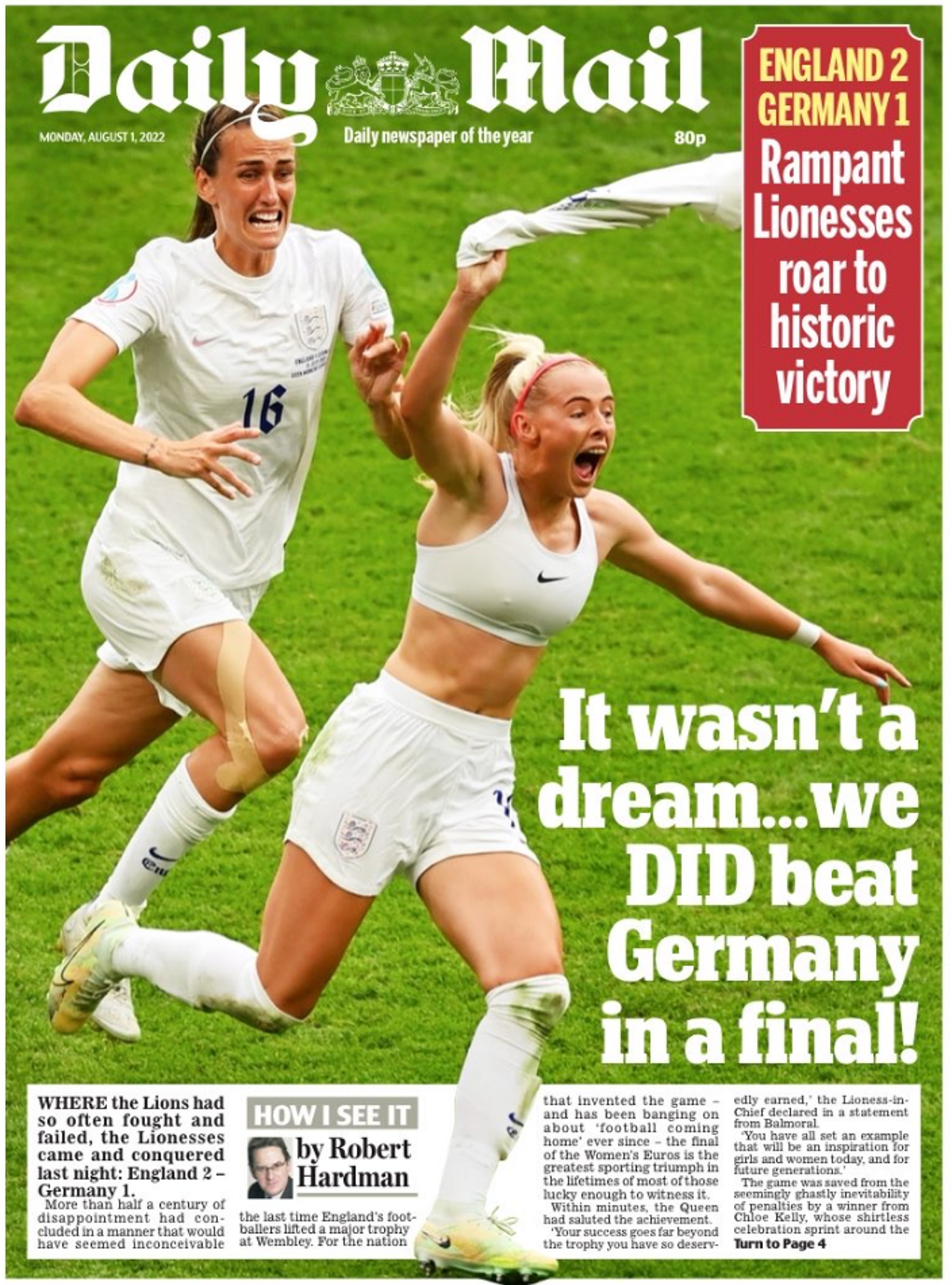 Source: Sporza
Disclaimer: If you need to update/edit/remove this news or article then please contact our support team
Learn more