England celebrates victory in the European Women's Championship final. The German women fought fiercely, but it was the Lionesses who tilted the scales of victory to their side. They won the first-ever championship title in front of a record 87,192 spectators in the stands at Wembley Stadium. Internet users pay attention to the moment when one of the British sportsmen felt emotions. "He is our national good," fans comment.
Jill Scott became an internet star after cameras caught her cursing a German woman during the Euro 2022 final.
England's most experienced player, who was the only one to play for the Lioness team in the 2009 final, where they also faced Germany, made a key impact on the game. She won the hearts of viewers when she let herself be carried away sports emotions.
London 7/31/2022: Hundreds of soccer fans flocked to the fan zone in Trafalgar Square to watch a live broadcast of the final soccer match between England and Germany. England beat Germany 2-1 in extra time

Photo: Getty Images

After a collision with Sydney Lohmann from Bayern MunichScott jumped off the grass and let her know what she was thinking. Viewers didn't hear her exact words, but you don't have to be a lipreading specialist to figure out what it was about.
As the British media suggests, it was most likely "F ** k off, you f ** king prick."
It was so obvious that even BBC commentators on the match apologized for what Scott had said. However, viewers found it hilarious and made Scott an even bigger star.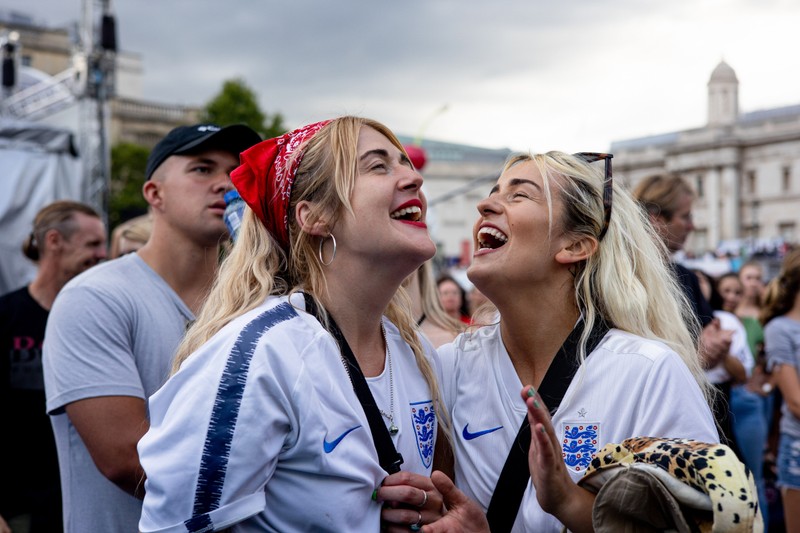 England fans celebrate their team's Euro 2022 victory in Trafalgar Square

Photo: Getty Images

"We have to protect her at all costs. She is the best that Britain has. Lady Jill Scott," wrote one fan.
See also: Polish female footballers. Nobody is cheering, although they win
Source: Ofeminin
Disclaimer: If you need to update/edit/remove this news or article then please contact our support team
Learn more