Anna Kikina, the only female cosmonaut in the Roskosmos team, will set off for the ISS with the US crew Dragon in autumn. This will make her the sixth cosmonaut in Russian history to enter space.
Like the Russian news agency TASS reported, Anna Kikina, the only woman in the Roskosmos cosmonaut team, has successfully passed an exam in the simulator of the Russian segment of the ISS. Earlier, she had been declared spaceworthy after a meeting of the Chief Medical Commission, which analyzed the data from her medical examinations during the pre-flight training period.
She is expected to launch into space aboard the US spacecraft Crew Dragon in September – becoming the sixth woman in Russian history to undertake a space flight. Before her Valentina Tereshkova, Svetlana Savitskaya, Elena Kondakova, Elena Serova and actress Yulia Peressild were in space as part of the film project "The Challenge".
On July 15, the Russian space agency Roskosmos announced the signing of an agreement for joint flights by Russian cosmonauts and US astronauts to the ISS. Now Kikina is training at NASA as part of the international crew of the US spacecraft Crew Dragon.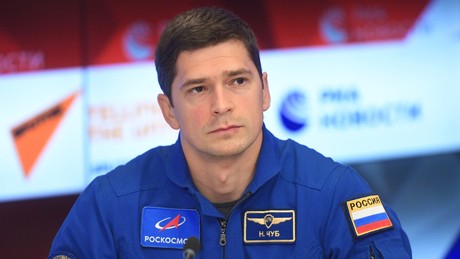 As TASS reports, NASA astronauts Josh Cassada and Nicole Mann, Japan Aerospace Agency astronaut Kōichi Wakata and state-owned Roscosmos company astronaut Kikina will be among the core crew of the Crew Dragon for the Crew 5 mission, which will depart from Cape in the fall Canaveral to start from.
In an interview with the TV channel Rossiya 24 Kikina said that current world political events do not affect relations between astronauts participating in the Russian-US program:
"In terms of relationships, with all the people I dealt with during my training for this program, I had good relationships and mutual understanding on a very professional level. I didn't see any changes in terms of mutual understanding."
Born in Novosibirsk, Kikina has been the only woman in the Roscosmos Cosmonaut Corps since 2016. For ten years she has been preparing to fly into space. As she herself did in an interview with the Russian TV channel 360 admitted she "didn't have a dream of becoming an astronaut from childhood". She was trained as an engineer, worked as a radio presenter and was a professional athlete – she is a champion in the sports of polyathlon and rafting. She became a cosmonaut more by accident, Anna told the newspaper Komsomolskaya Pravda:
"One day I heard that there was an open call for cosmonauts, and I realized that I've wanted to be a cosmonaut my whole life. My whole life I've wanted to be."
She was selected as the only woman among nearly 250 applicants for the Russian cosmonaut squad – and has become so popular over the years that Barbie maker Mattel created a Barbie Austronaut in her honor in 2021.
The new doll was made in two versions – with a flight suit and a spacewalk suit. The first cosmonaut, who became a model for Barbie, was the Soviet astronaut Tereshkova, who ascended into space in 1963.
More on the subject – Roskosmos and NASA sign agreement for joint flights to the ISS
By blocking RT, the EU aims to silence a critical, non-pro-Western source of information. And not only with regard to the Ukraine war. Access to our website has been made more difficult, several social media have blocked our accounts. It is now up to all of us whether journalism beyond mainstream narratives can continue to be pursued in Germany and the EU. If you like our articles, feel free to share them wherever you are active. This is possible because the EU has not banned our work or reading and sharing our articles. Note: However, with the amendment of the "Audiovisual Media Service Act" on April 13, Austria introduced a change in this regard, which may also affect private individuals. That's why we ask you not to share our posts on social media in Austria until the situation has been clarified.
Source: RT
Disclaimer: If you need to update/edit/remove this news or article then please contact our support team
Learn more