As part of the celebration of the African Anti-Corruption Day, the Central Office for the Fight against Illicit Enrichment (Oclei) organized on Thursday July 21 in Bamako a conference debate on the theme " Strategies and mechanism for the transparent management of COVID-19 funds ". It was under the aegis of its president Moumouni Guindo.
Africa Anti-Corruption Day provides an opportunity for Africans to look back and forward on the fight against corruption in their countries or communities to analyze successes and examine the way forward towards more success in this mission of safeguarding the general interest. This year's theme "Mechanisms and fund management strategies Covid-19 » makes sense, because several countries have been affected by ethical breaches in the management of funds intended for the response to the pandemic.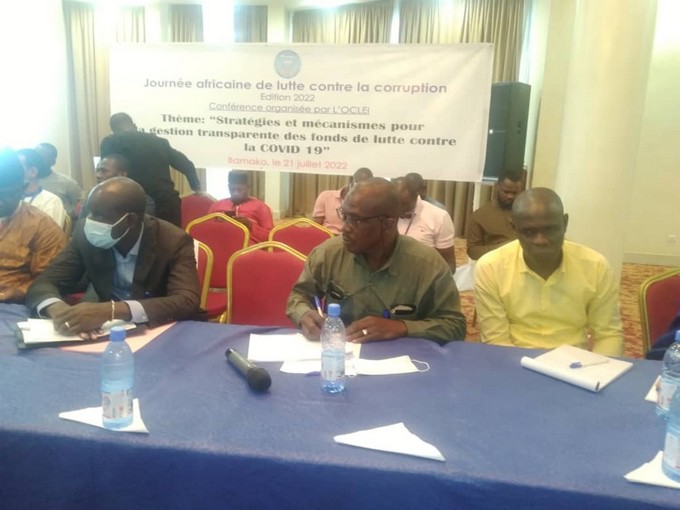 In the specific case of Mali, to deal with the pandemic, the State created the Management Committee for the "Competition fund for the fight against Covid-19" in May 2020. On the management of funds intended for the fight against the COVID-19 pandemic, the Office of the Auditor General has detected numerous administrative irregularities but above all irregularities estimated at 50.73 billion FCFA.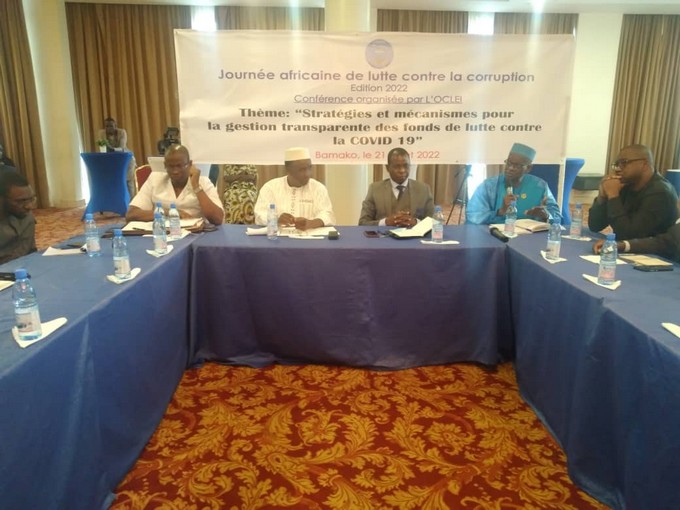 which makes the president of the Central Office for the Fight against Illicit Enrichment (Oclei) say that traditional anti-corruption policies are insufficient in the context of responses to large-scale health emergencies and crises, as demonstrated the present pandemic. " It is therefore essential to adopt specific and innovative anti-corruption approaches, better adapted to periods of health and humanitarian emergencies. ", said Moumouni Guindo
The consequences of the disease on our economies are catastrophic. Quoting the World Bank, the president of Oclei indicated that the economic slowdown has caused an increase in the poor population of nearly 900,000 people, putting a stop to the progress made over the last decade in terms of reducing poverty in Mali.
In the implementation of its mission, the Oclei, according to its president, attaches great importance to prevention, through exchanges, awareness-raising and the sharing of initiatives. This activity with the heads of the financial and material departments (DFM), security defense forces, members of employers, financial administrators, chartered accountants, members of the National Council for the Transition (Cnt), the presidency , hospital managers participate in this approach.
It is part of a series of activities initiated by Oclei as part of Africa Anti-Corruption Day, celebrated on July 11 each year. The theme chosen by the Heads of State of the African Union for this 6th edition is: "Mechanisms and fund management strategies Covid-19".
Abdrahamane SISSOKO/Maliweb.net
Comments via Facebook:
Source: Maliweb
Disclaimer: If you need to update/edit/remove this news or article then please contact our support team
Learn more