Valery Meladze grew up in the working village of Batumi in a family of engineers, therefore, although he loved music from childhood, he went to study at the Nikolaev Shipbuilding Institute named after Admiral Makarov. However, as a student, Valery Shotaevich sang in the April group, and after graduating from the university, he joined the Dialogue rock band with his brother Konstantin. This did not prevent Meladze from defending his Ph.D. thesis, but did he think that one day he would think about science again?
For more than 30 years, Valery Meladze has been singing the most heartfelt compositions about love: "Sir", "Actress", "Beautiful", "I can't live without you." Listeners idealized the performer of hits – a father of many children and an exemplary family man. A stain on the reputation appeared when the public learned about the affair of the married Meladze with Albina Dzhanabaeva. Even years later, the haters continued to call the vocalist a homemaker, and blame the artist for the betrayal of the mother of three daughters.
For the singer's career, the story of leaving for Dzhanabaeva did not become disastrous, because crowds of fans still attended his concerts. But criticism of the actions of the Russian army on February 24 affected Meladze's star status in a global way … On June 23, Valery Shotaevich turns 57, and we recall situations when fans were ready to turn away from him.
Ruined image of romance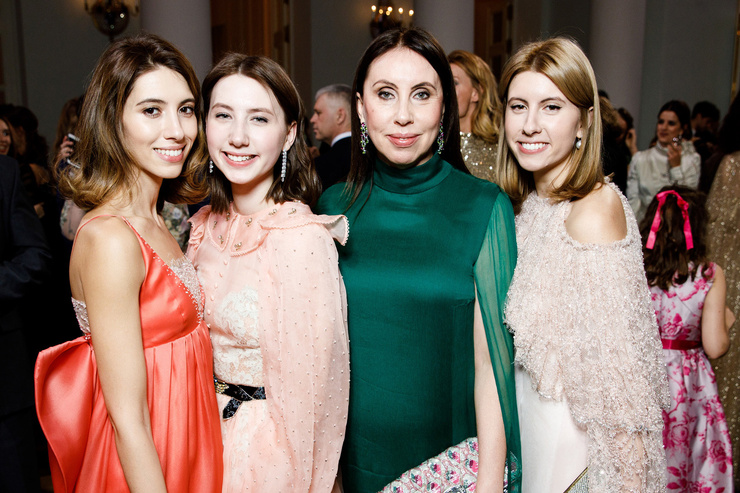 Valery Meladze dedicated the song "Golden Curl" to Irina Malukhina. The lovers met in their third year, and in 1989 they got married. Tragedy dealt the first blow to the couple's marriage: the couple's son died on the 10th day after birth. Irina understood that only a new pregnancy could save her from grief. And so it happened: after three months, Malukhina realized that she was carrying a child from Meladze under her heart.
The woman gave her husband, who before her eyes turned into a popular artist, three daughters: Inga, Sofya and Arina. Obviously, already then insoluble problems were ripe in the family, because at the dawn of the 2000s, Meladze seriously fell in love with his backing vocalist Albina Dzhanabaeva. In 2004, the singer gave birth to a son, Kostya, from Valery, while Malukhina believed that an unknown musician became the father of the child.
Meladze constantly lingered at work, there was not a trace left of his former intimacy with his wife. Nevertheless, the coldness of her husband Malukhin at first attributed to fatigue. In 2009, the press began to write about the secret romance of the artist with a colleague, and the story got off the ground. The couple divorced, and in 2014 Valery Shotaevich arranged a private wedding with Albina, as an employee of the Kutuzovsky registry office told StarHit.
Condemnation of an unfaithful husband
Of course, the passions around the love triangle did not subside, because every now and then new details and circumstances of Meladze's departure to Dzhanabaeva surfaced. So, Irina complained that she found out about her husband's betrayal just a couple of years before the final break. The singer refused to talk about the reasons for the change in his behavior, and once broke loose and confessed to betrayal, without naming his mistress. Malukhina heard about Albina from a friend. "The news came as a surprise. Of course, I knew Albina, but I couldn't even imagine that she had a son from Valera, "the deceived wife reasoned in the program" The Fate of a Man "of the Russia 1 channel.
do not missThe ex-wife of Valery Meladze: "I took the status of the wife of a star as a thankless job"
The rumor that Dzhanabaeva was in the house of Irina and Valery, was almost friends with Malukhina, and at the same time took the man away from a large family, hit hard on the reputation of the soloist of VIA Gra. Years later, Albina denied the gossip, explaining that she had never been friends with Meladze's ex-wife.
Revelations also rained down from the lips of the artist, who at first did not admit to a long-term secret romance: in Yuri Kostin's program "Personal Connections", Meladze stated that he had become close to Dzhanabaeva long before she joined VIA Gru. However, in an interview with Ksenia Sobchak, the performer explained that relations with his first wife broke down before meeting Albina. So it was or not, but gradually the degree of hate towards the stars decreased, especially since they created a new strong family: in 2014, the son Luka was born, and in April 2021, the daughter Agatha was born.
And although Irina Malukhina exposed her ex-husband as a traitor to the whole country, she herself smoothed the situation with a statement about Meladze's forgiveness. "We have a normal relationship with Valery – much healthier than ever, and this is valuable for both of us," Irina concluded.
do not missThe ex-wife of Valery Meladze thanked him for the betrayal
Valery Shotaevich did not justify himself for treason, but emphasized that the years when he was torn into two families were difficult for all participants in the triangle. Fortunately, the singer managed not only to maintain relations with his daughters from his first marriage, but also to make friends with all his children. Unlike women. "Albina and Ira, I think, will never talk … Yes, this is not necessary," the artist concluded.
Cancellation of concerts
Konstantin Meladze largely repeated the story of his brother: he broke up with Yana Summ, who gave him three children, and married the soloist of VIA Gra, Vera Brezhneva. After the divorce, the heirs stayed with Yana in Kyiv, where the composer visited them. Relatives in Ukraine also lived with Vera.
"He cannot gather everyone and transport them to Russia," Valery Meladze reasoned last October. "It would be ideal for us if the borders were open, as it was before. Who wants to go. I believe that someday all these restrictions on communication will be erased."
do not missDirector Valery Meladze spoke about the urgent cancellation of the concert: "Why did they stick to us?"
But February 24 came, and the situation in the world escalated to the limit. Vera Brezhneva admitted that her husband was in Kyiv, where he was hiding from the bombing in the basement. At the same time, Konstantin Meladze did not speak out on the topic of politics, unlike his brother, who begged the parties to sit down at the negotiating table and condemned what was happening.
The consequences were not long in coming: the name of Valery Meladze was hastily removed from the concert poster in honor of March 8 – fans began to hand over tickets to the box office. Then the organizers decided to postpone the singer's performance, and invite Alexander Serov and Yuri Antonov to the celebration. However, director Meladze hastened to explain that the perturbation was connected with Valery Shotaevich's health problems, and not at all with politics.
Until the end of March, the singer remained silent about the situation until he announced on social networks the creation of his own Telegram channel. "To share with you my creativity, news and thoughts. And, of course, I will wait for feedback. Let's start working!" — wrote the star.
do not miss"We start working!": Valery Meladze, who survived a ton of hate, came out of the shadows
A new wave of aggression from the Russians was caused by the rider Meladze, leaked by the media: they say, give the artist a Mercedes no older than three years for movement, 12-year-old whiskey and daily allowance in euros, in addition to the performance fee of seven million rubles.
As it turned out, the star performed at a closed corporate party in St. Petersburg in April, but his major concerts continued to be postponed. "Meladze is not silent and, accordingly, has lost everything. It was immediately closed. The favorite artist of all Russia, as well as Ukraine, as well as Georgia, cannot be watched on TV and listened to on the radio. They will probably listen to cassettes, discs, "Tatyana Lazareva talked about what was happening in the ZhVL YouTube show.
Rumors and speculation
In early May, information appeared that a large Turkish hotel, which planned to organize a combined concert of Vera Brezhneva, Valery Meladze, Ani Lorak and Elka, canceled the event due to the current situation in the world. Rumors followed that the Meladze brothers, who lost their jobs in Russia, moved to France. There was even gossip about Valery Shotaevich that he burned the document on conferring the title of Honored Artist of the Russian Federation right at the airport. The singer denied the speculation, calling them an absolute lie.
do not missSummer season is cancelled! Concerts of Vera Brezhneva, Ani Lorak and Valery Meladze removed from posters in Turkey
While some continued to slander Meladze, others were upset because the artist had disappeared from large venues. The singer's thoughts about changing profession made fans think that the star's affairs are really bad. The contractor stated that he was engaged in science in the field of deep purification of liquids, and recently, after rereading his dissertation and familiarizing himself with new research, he developed an installation for extracting chemical elements from sea water.
"This is a very promising direction. A new goal inspires me, it causes creative excitement. Music remains my favorite thing, although I have lost all interest in show business. For me, song formats, the number of rotations on radio stations, and participation in filming on TV channels have ceased to matter. I know for sure that my songs have been living for a long time and will live their lives for a long time thanks to my listeners, "the singer shared.
Kim Breitburg concluded that the artist started talking about leaving show business in a fit of emotion. Fans recalled how Meladze rejoiced at getting closer to his family during the period of self-isolation, and suggested that this reason could be decisive. But Otar Kushanashvili frankly stated that lack of demand pushed Valery Shotaevich to think about changing his profession.
"Now Meladze's career resembles a trace from a stone that has collapsed into dark water. Valera, who sang about love best of all, sits at home and says: "There is no work and, most likely, there will not be. I'm going back to my first job." When I heard his voice on the phone, I almost burst into tears, "Kushanashvili admitted in his show" What is it ?! on YouTube.
do not missKushanashvili: "Valera Meladze said that there is no work and there will not be. When I heard his voice, I almost cried."
And yet, it's too early to write off Valery Meladze: despite the acuteness of the political situation, he continues to be invited to events – they say that in June the singer performed at a private concert in Yekaterinburg. As Emin Agalarov noted, artists of the level of Valery Meladze, who have created a whole library of hits, will easily gather full houses even in Tel Aviv, even in New York. In addition, the public reconciled with the departure of Meladze from his wife, so maybe in time they will forgive him for his harsh statements about relations between Russia and Ukraine? ..
According to AIF.
Photo: Sergey Dzhevakhashvili, Andrey Kalmykov/Woman.ru, Belyakov Sergey/PhotoXPress.ru, archive of the press service, social networks
Disclaimer: If you need to update/edit/remove this news or article then please contact our support team
Learn more