Dmitry Tarasov admitted that he only realized in marriage with Anastasia what a real family is. According to the athlete, his first union collapsed due to inexperience, the second – due to excessive publicity.
"I always knew that there would be a house, a dog, a wife younger than me, who is not from Moscow. My dad also said to me, "I need a wife from the village." I didn't even ask my father why he thought so, but I put it off. Nastya is not from the village, but not from Moscow … "Tarasov said in the YouTube show" Caution: Sobchak ".
You can discuss the latest news in our Telegram, VK, Yandex.Zen
The 35-year-old football player always listened to the opinion of his father, but he still made decisions himself. As Dmitry noted, his relatives did not really like Olga Buzova, but this did not alert him. "Dad perceived me as a football player and athlete, and the hype of show business – he did not like it. Because of this, he did not like Olya, but he said that this was my life. He said "learn from your mistakes yourself," the athlete recalled.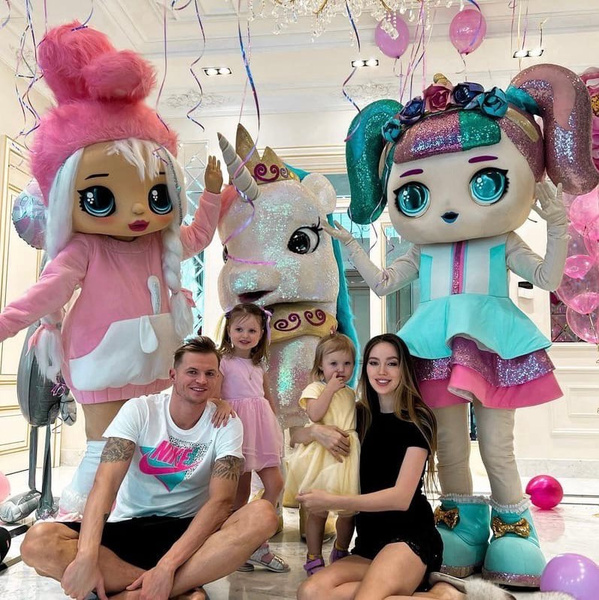 By the way, from time to time Tarasov sorts things out with ex-wives. With his first wife, Oksana Ponomarenko, Dmitry sued to reduce the alimony of his daughter Angelina. He accused Buzova of lying, assuring the public that she had invented a story of beatings and betrayals.
do not miss"There was a fight, they wrote a statement to the police against me": Dmitry Tarasov about the brawl because of Olga Buzova
"All this does not touch me. How can touch, I love another person?! Some false statements by Olga, allegedly I hit her in the face, lived with Nastya for a year, being married … I did not betray anyone, I did not communicate with anyone! I didn't speak badly about Olya at all. The only thing I regret is that I took away the car I gave her. All!" – emotionally said the athlete.
Photo: social networks
Disclaimer: If you need to update/edit/remove this news or article then please contact our support team
Learn more