Sati admitted that she provoked Irina and Sasha into quarrels – Casanova all the time wanted to sort things out and bend her line. Now the singer understands how ugly she behaved and is very sorry about it.
"If there were conflicts in the group, then, by the way, to a greater extent because of me. Therefore, yes, my colleagues had a hard time with me. And I apologize to my dear girls if they see me, hear me, and, of course, I thank them endlessly for what they were with me, and for what we gave to each other, received from each other. It was great, "the 39-year-old artist turned to Toneva and Savelyeva.
You can discuss the latest news in our Telegram, VK and Yandex.Zen
Casanova stayed in the Fabrika group for eight years. In 2010, the singer left the band and pursued a solo career. "There were different attempts at writing, mistakes. I tried to find myself in terms of creativity, music, style, but in vain. In show business, if you don't have a producer's hardening or vein, that's probably the feel and vein is even more important, as it was with Igor Igorevich Matvienko, it will be very difficult, "Sati recalled.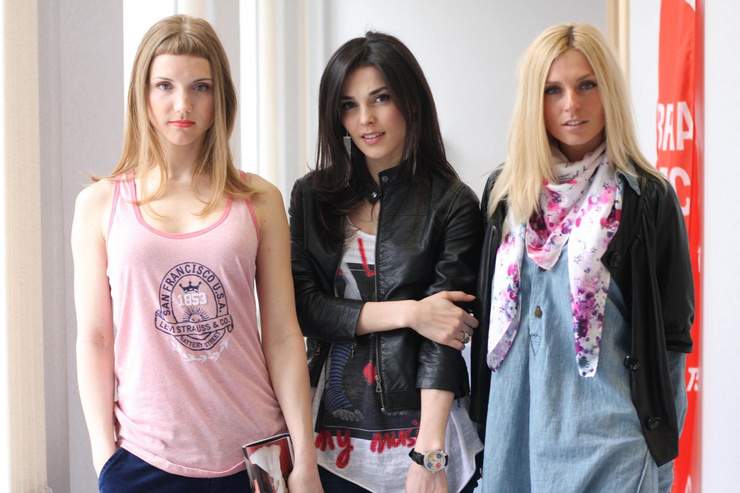 Despite external and vocal abilities, Casanova did not release hits after hits, and she shot videos very rarely. According to the artist, solo swimming turned out to be difficult due to the lack of a producer.
"I didn't succeed with any songs, my work didn't work out in any way. I did not find a common language with any producer, but objectively for me Igor Matvienko, if not the best, then one of the best. If on the issue of the musical component it didn't work out with him, then who else could I exchange him for? Yes, who do you want to go to? I understood that this was not my path and I searched, searched. She sang mantras for herself, and they took me out of this depressive state, "concluded the star.
do not missAn affair with a married oligarch and scandals in the Fabrika group. How Sati Casanova Went to Enlightenment
Now Sati is fond of yoga and meditation. The singer conducts master classes for beginners, sharing her experience.
Based on materials from Teleprogramma.pro "Google a star".
Photo: Legion-Media
Disclaimer: If you need to update/edit/remove this news or article then please contact our support team
Learn more