In the NBA, the Brooklyn Nets have won the city derby against New York, courtesy of a sublime Kevin Durant. In Boston, the Dallas Mavericks came to ruin Kevin Garnett's retirement party.
The New York Knicks couldn't get a hold of Kevin Durant against Brooklyn, who recorded his best score of the season with 53 points.
The most important shot was definitely his three-pointer in less than a minute that brought the Nets alongside. He then also threw in 4 more free throws to lead Brooklyn to a 110-107 win.
Striking spectator in Brooklyn: Kyrie Irving. The Nets playmaker has not been vaccinated and is still prohibited from playing in home games under New York State regulations.
But the rules were recently relaxed, allowing Irving to be present in the room as a spectator. He watched along the line as his team took the win. Watching is allowed, so not playing. Still a bizarre situation.
Mavericks ruin Kevin Garnett's evening

In Boston it had to be a party night for Kevin Garnett. The former Celtics player's shirt number 5 was officially taken out of circulation and hoisted into the roof of the stadium, but the 92-95 victory of Dallas in front of Garnett was a small blemish on the evening.
Boston's Jaylen Brown added to the action for the evening with a monster dunk right in front of Garnett. The last word, however, was for visitor Spencer Dinwiddie, who scored the decisive three-pointer 9 seconds before the end.
For Dallas, it was the 7th win in his last 8 games. The Mavericks also ended the Boston streak, which had won 5 games in a row.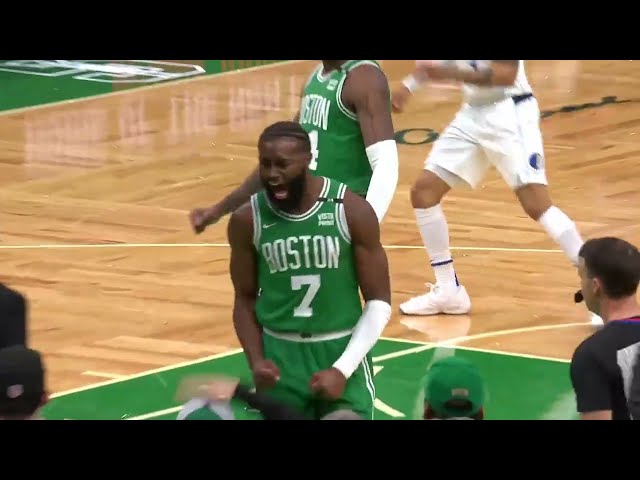 Kevin Garnett is honored at Boston

All results from Sunday:

Brooklyn – New York 107-110
Detroit – LA Clippers 102-106
Boston – Dallas 92-95
Orlando – Philadelphia 114-116
Atlanta – Indiana 131-128
New Orleans – Houston 130-105
Oklahoma City – Memphis 118-125
Phoenix – LA Lakers 140-111
The standings in the NBA:

Disclaimer: If you need to update/edit/remove this news or article then please contact our support team
Learn more
Add Then24 to your Google news feed.