45-year-old Anastasia Volochkova got used to hate in her address, so she easily agreed to participate in the provocative show "ChBD", where comedians do not stand on ceremony with the guests. Nevertheless, the ballerina was outraged that she was not given at least a bouquet of flowers.
The only one who decided to please the artist was Ilya Makarov. He jumped up from his chair and presented the star with a potted plant, however, which is a props of the studio. "Excellent, only this is rented …" – Nurlan Saburov hastened to take the present to the place.
However, the blonde liked Makarov's peculiar courtship, and the entire issue of the comedians actively wooed the guest colleague. "Our Ilyusha also has everything vertically, like Dzhigurda. He's generally a crossword puzzle person, "Tambi praised him. "Nastya, thank you for coming to us and not being afraid," said Makarov.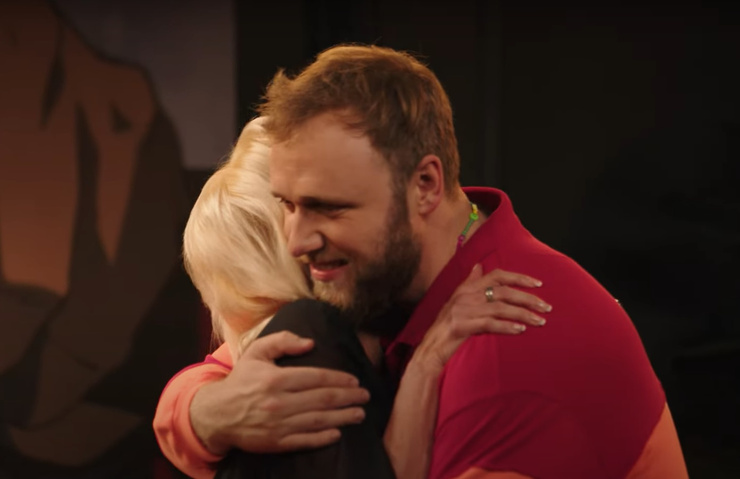 The stars of the show decided to ask Volochkova what kind of men she prefers. "Here Ilya is single, bright, with humor. Can I give him? How do you think?" – Shcherbakov asked directly. "If you give to everyone, then" giving "will break," the ballerina answered. "Well, it's like a bed will break with me," boasted Makarov.
do not missMiami, Ivleeva and Ponasenkov. The most freaky heroes and vulgar jokes of the show "What happened next?"
During the filming, Volochkova also managed to demonstrate her famous twine, and after telling the story, she flirted with Makarov again. The guest said that she liked the version of Ilya the most, so she chose a gift for him – a lantern. "And you have glasses. There will be plenty to drink from, "Makarov winked at the ballerina.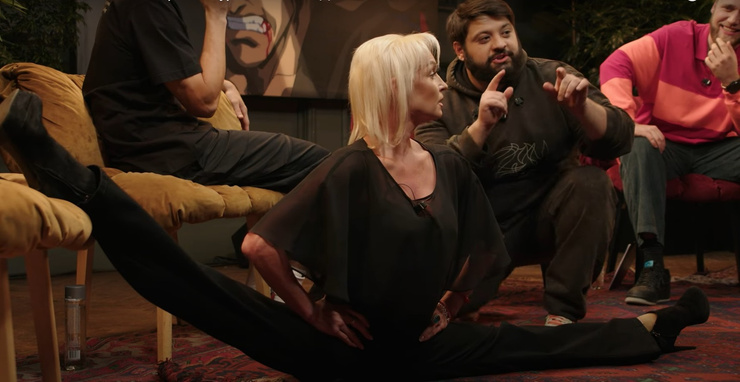 Photo: Legion-Media, YouTube show "CHBD"
Disclaimer: If you need to update/edit/remove this news or article then please contact our support team
Learn more