The scandal erupted at the end of February 2020, when Maria Ivleva filed for divorce from her famous husband. The woman initiated the separation after learning about her husband's two-month affair on the side: "well-wishers" sent her a video from a date of lovers in a restaurant. Maria complained that Konstantin had traded her for a "cheap escort from Taman."
However, the chef had a different opinion: firstly, Lera Kudenkova, a 28-year-old student of the Faculty of Journalism of Moscow State University, became his chosen one, and secondly, according to the chef, no one took him away from his family. How did Konstantin Ivlev manage to cope with the acute situation and reunite with his young lover? The restaurateur turns 48 on January 12, and it's time to remember all the fried facts of his biography.
Culinary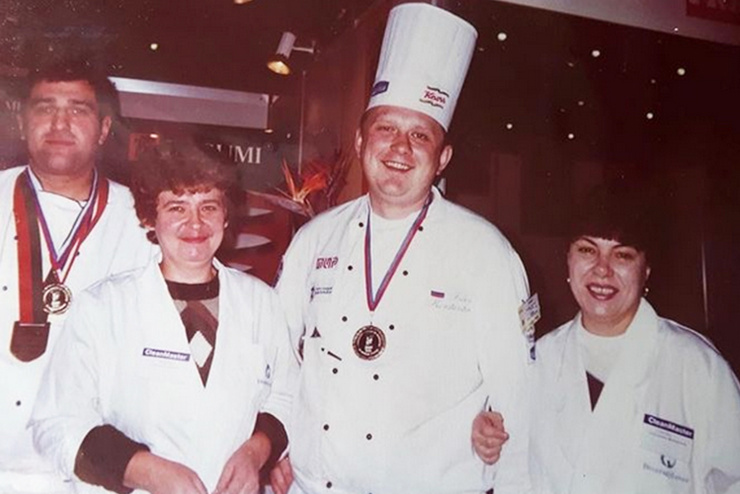 Until the age of seven, Konstantin lived in Moscow without leaving, and after his father was sent to work in Prague, so the family began to celebrate holidays in Europe. Ivlev recalled that on New Year's Eve the table was always bursting with an abundance of food, so no one in the house ate the classic snack for the inhabitants of the USSR – sprats – on the eve of the celebration.
As a teenager, Konstantin returned to Russia with his loved ones. At school, the young man did not study well, so he saw no reason to go to high school. But the guy loved helping his mother in the kitchen, from which the idea of ​​entering a culinary college was born. Within the walls of the vocational school, the student met Yuri Rozhkov, with whom he worked closely in the future.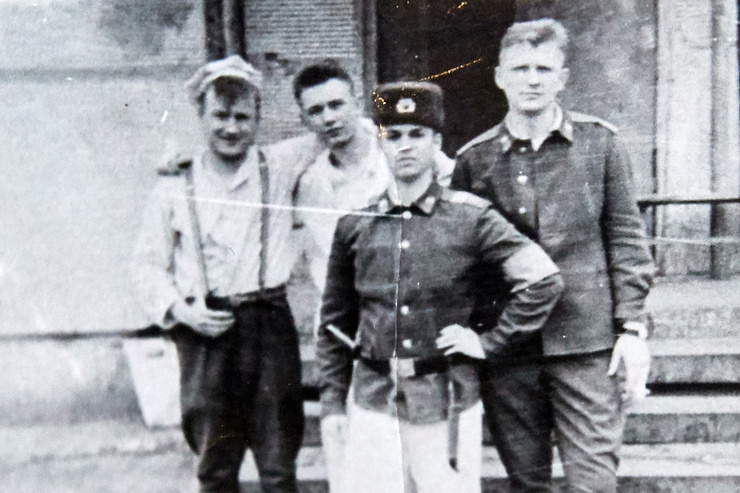 Soon Ivlev was drafted into the army, and he ended up in military unit 83240 in the Moscow region. "The first months it was hard to get used to the dining room, grumbled that everything was inedible. We were given barley porridge, stew, apple juice from iron cans … And then he himself got into an outfit in the kitchen and proved to his colleagues that the army menu can be delicious, "Konstantin shared with StarHit.
After demobilization, Ivlev took up a career: from the institute canteen, he moved on to work in European-class restaurants on Rublevka. The chef became a chef at 24, when he got a job in the capital "Reporter". At the same time, Constantine continued to develop in the profession, studying in schools in France, Sweden and Spain.
TV show star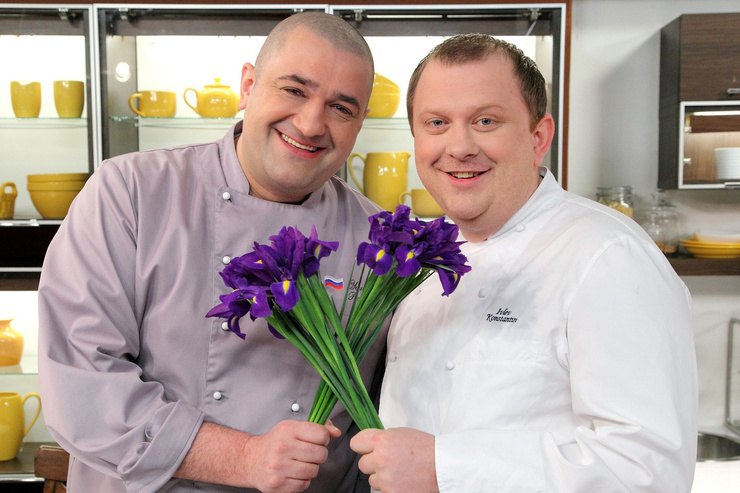 In 2000, our hero won three awards at once at the Russian culinary championship. After another 10 years, the man concluded that he was ready to share his experience, and opened the Ask the Chef school with Yuri Rozhkov. Then there were the programs "Ask the Chef" and "Eat This Immediately!", And the love for author's cuisine and the ability to think over the design of projects helped the chef Ivlev in the restaurant business.
The cook became very popular six years ago, when he started his collaboration with the Friday! TV channel: the programs "At Knives", "Hell's Kitchen", "Battle of the Chefs", and then "Masha and the Chef" became hits. "I have two main areas of activity: shooting the program" At Knives "and gala dinners, which I hold in different cities, – Konstantin explained the other day. "I like to rediscover the country I was born in when it was completely different."
do not missDaughter of Konstantin Ivlev: "Dad swears only on TV!"
The show "On Knives" had both fans and haters: often the waiters and cooks from the episodes seemed strange, so the audience assumed that there was a "decree" taking place. Ivlev, on the other hand, concluded that along with fools and roads, a third problem appeared in Russia – freaks.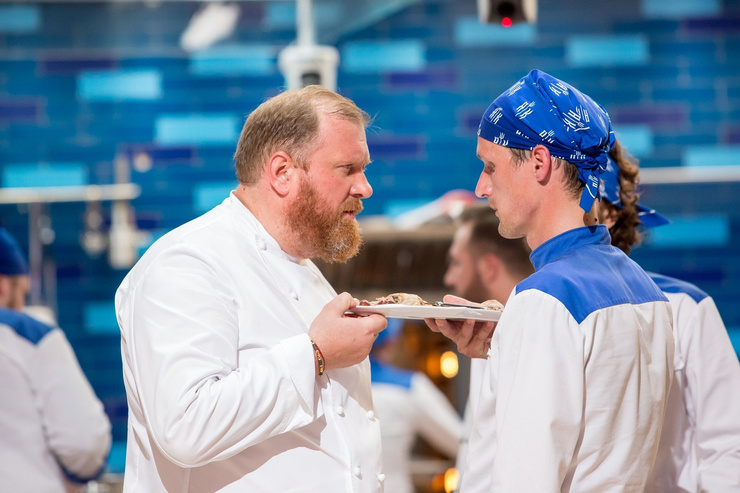 "Trust me, Knife is an absolutely true reality show," the chef assured. – The people we are showing have for some reason stopped reading books and studying. They think opening a restaurant is very easy, and then they face huge problems. We find heroes by casting. The program is not just about cooking, we are interested in some social stories. The owner of the cafe divorces his wife, the waiter stole, the bartender got an inheritance. I have a lot of experience in leadership positions, so I calmly react to people who do not behave the way we are used to in an adequate world. They even began to write to me: "Ivlev, you have become softer." Yes, no more tender! Of course, there are times when you want to break the interlocutor, but I am well brought up. "
do not missCriminals, transgender people and drunkards. Top-8 freaky participants of "DOM-2"
In addition to filming on TV, Ivlev publishes author's books on cooking, which are in demand. "We have six books in our work, in 2022 we will have one very large encyclopedia of modern new folk Russian cuisine. In general, over the past 20 years, I have already published 40 books in collaboration with my friends, chefs and partners – however, they are nowhere to be found, they are all sold out, "the chef clarified.
First marriage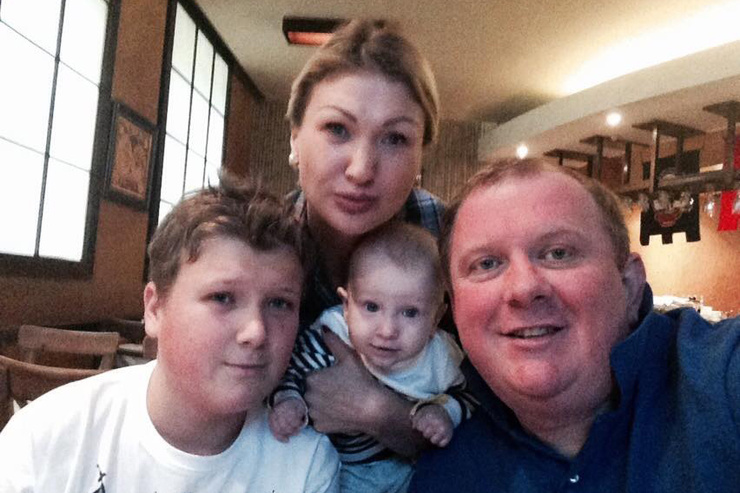 Against the background of the recent scandal, the love story of Ivlev and his first wife was forgotten, but Konstantin and Maria met quite romantically: the girl was catching a ride, and the cook gave her a lift. Before meeting the blonde, the culinary specialist experienced a painful separation, so then it seemed that fate gave him a second chance for happiness.
From the first conversation, Ivlev concluded that in front of him was a woman with whom it was worth spending his whole life, although, in fact, he did not know Maria at all. Intuition and falling in love led to a modest wedding in 1997: Konstantin did not want a holiday with a bunch of people, in which the bride fully supported him.
do not missKonstantin Ivlev's wife caught him with his mistress and filed for divorce
In 2001, the first-born of the couple, Matvey, was born, and in 2014, their daughter Masha was born. Both children got involved in the field of activity of the star father: the girl led the Masha and Chef program with her dad, and Ivlev's son studied the basics of the restaurant and hotel business, and then switched to developing branded merchandise in Konstantin's company. The heir to the chef is also interested in fashion design and music.
Divorce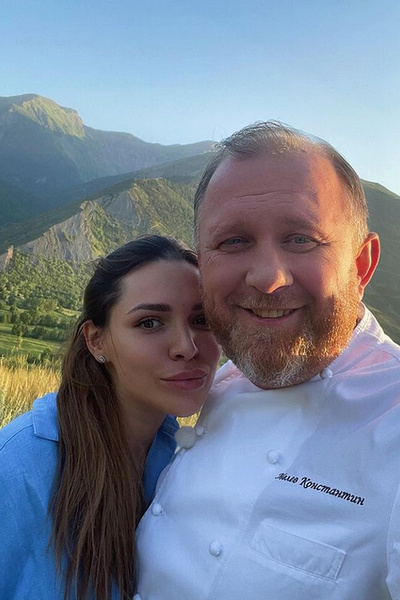 Several years ago, Ivlev said that after 20 years of marriage, the feelings of first love and mutual respect for each other only grew stronger. However, in March 2020, Maria made it clear that not everything was going smoothly in the family: the blonde filed for divorce because of the betrayal of 46-year-old Konstantin with 28-year-old Leroy Kudenkova.
"The children are in shock, his mom and dad are crying," Maria confessed. – A nightmare for everyone! In general, now he does not behave like a man: he hides money, wants to take his daughter Masha. Has filed for alimony, with a lawyer we will draw up a claim. Constantine is a traitor to me. I wiped my drooling and snot on my husband when he was 23 years old, and that's how he repaid me? "
do not missThe ex-wife of Konstantin Ivlev about his betrayal: "This broke the children's faith in their father, as in a decent person"
The cook accidentally ran into a journalist from Taman at the market: the girl was trying cherries, and Ivlev caught himself thinking that he could not take his eyes off the brunette. At the same time, Konstantin fundamentally disagreed with the position of Maria: the boss firmly stated that no one had taken him away from the family, just in the last four years the marriage was rapidly collapsing.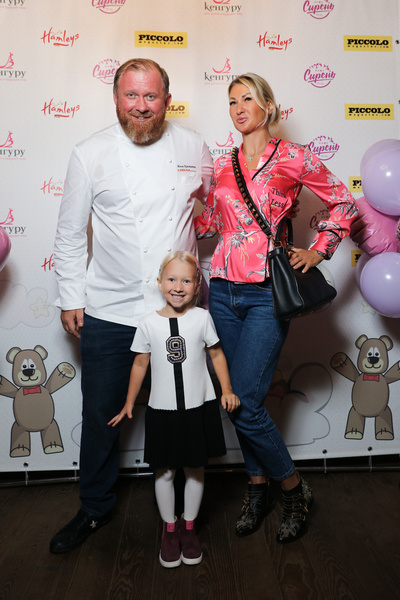 "I have a lot of work: shooting, restaurants. I was not at home often – and when I came, I want to relax, scratch my turnips, eat chips, and they start to tell you some stories. You ask: "Let me reboot." But she gnawed at me. And you begin to understand: I'd rather go to the shooting than stay at home, "Ivlev recalled in the" Once upon a time … "program on NTV.
do not missKonstantin Ivlev: "Do you want me to become a pimp for my wife? You don't need to attach it "
Last year, Konstantin literally tried to persuade himself to stay with his wife for the sake of common children, but ultimately offered to leave. Ivlev considered Maria's conversations with the media to be a mistake: they say, she said in her hearts, he did not plan to take his daughter away and did not betray anyone.
Wedding with a young sweetheart
The story was rapidly gaining momentum: Ivlev bought a house, moved in with Leroy and on the third day in a new place made an offer to his beloved. "It was an impulse of the soul, I realized that this is my person. Thinking how to give flowers, a gift once again, I decided, why not give a ring as well, "the TV presenter argued.
do not missKonstantin Ivlev married a young lady
The age difference did not bother the couple: Ivlev felt young, but Lera turned out to be a rather mature and wise girl. The lovers tried not to pay attention to the comments of the haters about the misalliance, emphasizing that only they themselves know how the love story developed from the inside.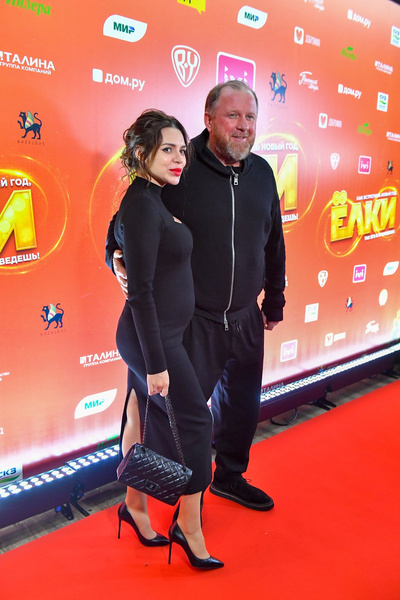 After the wedding, the buzz of condemnation died down, because it became clear to the fans that for Ivlev it was not just about an affair or a midlife crisis. The picture was supplemented by the news of Lera's pregnancy. "Matvey found out earlier and accepted it with joy. He is a well-mannered young man with the right priorities and wishes Lera and me happiness and health. And Marusya, as it turned out, was the last of her relatives to recognize. When it became known that there would be more of us, my daughter went to rest. So I just called her and said, "You will fly in and I will give you some very good news." And so it happened. Of course, she was delighted, "Ivlev emphasized.
do not missKonstantin Ivlev: "How can you abuse a pregnant woman? Maybe our child will save this planet "
It was not hidden from the attention of fans how Konstantin was transformed next to his young wife. Lera goes in for sports and monitors proper nutrition, which she taught her husband to, so that Ivlev has already lost 30 kilograms and intends to keep fit. Contrary to gossip, the couple are happy together. "We have a great relationship, we will have a child, this is what I have dreamed of since childhood, my ideal picture of the world," Valeria says about her family.
Based on materials from "7 Days", Forbes.
Photo: Andrey Kalmykov / Woman.ru, Sergey Kiselev / AGN "Moscow", personal archive, archive of the press service, Instagram.com, Facebook.com, footage of the programs "Ask the Cook", "Hell's Kitchen"
Disclaimer: If you need to update/edit/remove this news or article then please contact our support team
Learn more