Another participant who left the show "Boys" on the TV channel "Friday!" became Laurita Karpova. The girl's story was one of the most dramatic. The fact is that Laurita grew up with a prostitute mother who practically did not care for her. At a young age, Karpova was abused by her uncle, and this harassment continued for many years.
StarHit talked to Laurita to find out how her life has changed in recent weeks. Now the star of the TV show feels that she is finally ready to say goodbye to a difficult past.
starhit
Laurita, how did you react to the expulsion from the project? Was it a surprise or did you understand where everything was going?
I was ready to go home. I felt that I had overcome everything I wanted. I just don't need to stay on the project.
starhit
Have you changed a lot on the project? Tell us a little about these changes, how did they happen and why?
I came with a problem in my relationship with my mother: she worked as a prostitute, did not take care of her children, and beat them. There was also a problem with my uncle, who raped me for almost 11 years. Against the background of all these experiences, voices sounded in my head. When I got to the project, I was very scared, I didn't know how to live without pills. But then I realized that I wanted to give them up. I even warned the project administrator: if I ask for a medicine, I don't need to give it. Later I realized that the voices in my head are what people have told me in the past. My relatives, close ones. But I can control these voices. This was explained to me by the project psychologist Lyubov Rosenberg. Before the project, I was diagnosed with schizophrenia, but that turned out to be untrue. I had schizotypal disorder in the past. On the project, I felt support that was not there before. I began to analyze, I realized that I needed to let go of the past. I am already an adult, I have to live a full life. I began to sleep well, smile, gave up pills.
starhit
In the past, you have also complained about panic attacks and suicidal thoughts. Did you manage to get these problems under control or are they still with you?
I literally just told a friend about it. People with psychological problems have a time of exacerbations – spring and autumn. At this time, you go crazy, you are covered, as if you are constantly on the "waste". But this fall, for the first time in my life, I experience an exacerbation, like a simple autumn blues. I'm too lazy to do something, but there is no anxiety, thoughts of suicide. At times I just want to crawl under the covers with a glass of wine, turn on a sad TV series and cry. I am so glad this is the first time I experience it this way.
do not missLaura Lukina: "When they ask if there are any actresses in" Boys ", I answer: you can't play such a thing"
starhit
With whom of the girls did you manage to make friends, do you communicate now?
When we talked to the girls separately, in a house without cameras, I always felt support from them. I was not offended that the girls were angry with me at some point, because I knew that sooner or later they would understand that there was no problem. I knew that we would make up. During the project, I made friends with Ryzhik, Tikha, established relations with Gromova. And Ryzhik is now my best friend, Quiet constantly comes to visit on pilaf.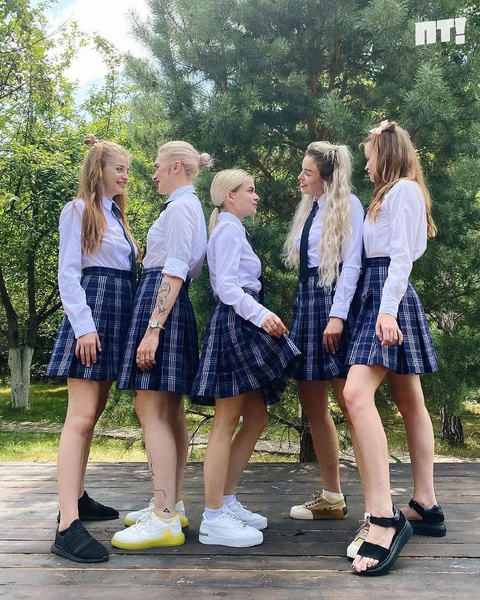 starhit
For what are you grateful to the "Boys" project?
For the opportunity to start a new life. All 25 years before the project, I did not understand why I deserved so much aggression and shit in my direction, but now I have a new life, a helping hand was extended to me. Incidentally, I was supposed to participate in "Boys" last year, but my mother put me in a fool. In the second year, they were still ready to help me, they did not turn away from me. But there were so many profiles, so many girls, stories!
starhit
By the way, what kind of relationship are you with your mom now?
After the project, I called my mother, I wanted to say that I was at home, that I had overcome everything. And she replied: "You didn't get a million? Well, everything is clear with you. As a freak she was, she remained. " Before, I would start yelling at her, but then I just said that if she were a good mother, I would buy her a house, send her to the sea, write posts about her. She hung up and blacklisted me. We don't communicate anymore … But my beloved person and close friends support me.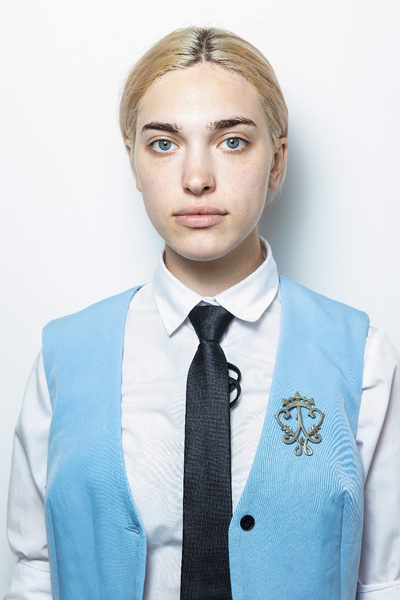 starhit
What advice can you give to girls who, like you, have faced violence, cruelty, and indifference from their parents? How not to give up and continue living?
I didn't know then how to help myself, but I want to tell every girl who found herself in a similar situation: as soon as someone harasses you, go to a person you can trust. If violence did happen, then go immediately to the police to take smears, beatings. Don't be afraid of judgment. You must save yourself and your health, physically and mentally. And if the violence happened a long time ago, but it torments you – go to a psychologist, see a specialist.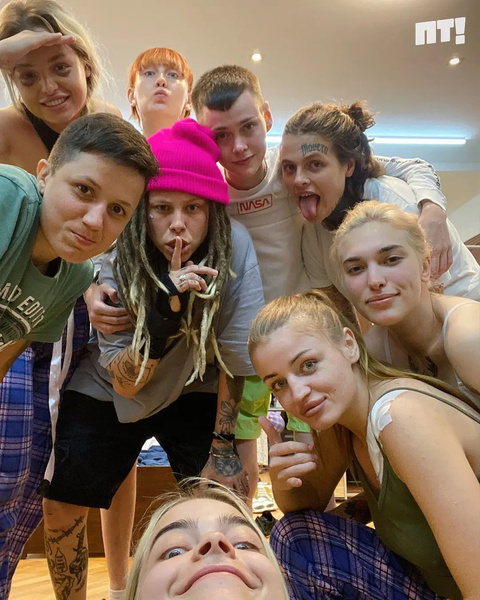 starhit
If you had the opportunity to change one event in your life, what would it be?
I would do anything to stay with my younger sister and stepfather. When my mother beat me and they wanted to deprive her of parental rights, I lied and said that the boys on the street beat me because of the ice. And it was necessary to tell the truth for it to end even then.
starhit
Tell us a little about your plans for the future. Do you want to return home or will you stay in Moscow?
I will stay in Moscow. Here are the prospects, the future, the girls from the project are nearby. I really want to return to the barber business. After all, I studied to be a barber, lived it and love it to this day. I want to open my own barbershop and work for myself. And in a couple of years I want to have children. I'm not afraid to start a family. I know that I will not be like my mother.
Disclaimer: If you need to update/edit/remove this news or article then please contact our support team
Learn more