He is called the Russian Pierre Cardin, and top models compete on the catwalk for the right to defile in the creations by Valentin Yudashkin. He — a friend whom they are glad to see literally in every star house, and at the same time — the most ordinary person who, outside the world of haute couture, is always patiently waiting for his wife, children and grandchildren.
Valentin Abramovich turns 58 on October 14, but, like in his youth, he is still full of ideas and energy. Even an insidious disease could not prevent the fashion designer from creating. What helps the designer to fight the disease, and why did he hide a serious diagnosis for a long time?
People's Artist of the Russian Federation and friend of the Prima Donna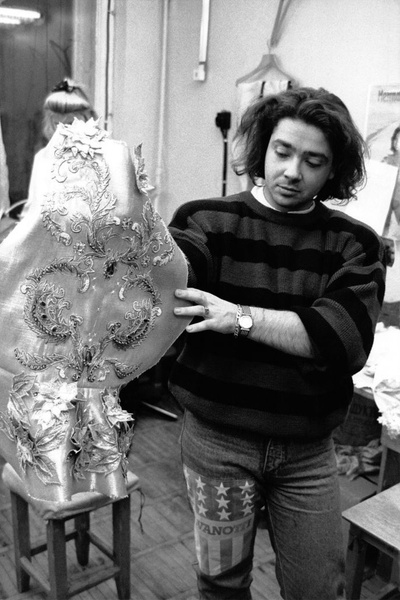 Valentin Abramovich was born in the village of Bakovka near Moscow. From an early age, the future couturier was fond of drawing and, already in childhood, created sketches of clothes. While his peers chased the ball in the yard, he spent all his free time, bending over white sheets of paper, and at a sewing machine. When Yudashkin graduated from school, he entered the Moscow Industrial College at the Faculty of Modeling, being the only man there.
The training in the specialties "Costume History" and "Makeup and Decorative Cosmetics" had to be interrupted when the young man was drafted into the army. During the service, Valentin continued to come up with clothes and subsequently implemented ideas after demobilization and returning to the technical school.
"I served in the secret troops, I still have no right to say in which ones … Then I returned to finish my studies, graduated from the technical school with honors and was assigned to the Central Design Bureau under the Ministry of Consumer Services for two years, where I drew costumes for the USSR national team. in hairdressing. Then he took up decorative cosmetics ", – said the fashion designer.
Valentin Yudashkin opened his own atelier by selling Zhiguli, and in 1987 he first showed his talent to the general public: Primordial Rus glorified the designer throughout the country. A year later, Valentin Abramovich founded the Vali – Fashion company and presented the Petrovsky Ball collection, but in 1991 he became famous in Europe, conquering critics at the Paris Fashion Week.
In the 90s, outfits from Yudashkin became a real hit of secular society. The couturier created stage costumes for Philip Kirkorov, Lyudmila Gurchenko, Natalia Vetlitskaya and Alla Pugacheva. The talented fashion designer met Prima Donna during one of his first shows – in the 80s at the Olimpiyskiy, the designer was preparing a new collection for the presentation, and the vocalist gave a concert.
"Alla Pugacheva is not one of those women who run after fashion. This is happiness. She is independent and intellectual, although rather desperate: she can wear anything, "Yudashkin admitted.
Many people associated "the woman who sings" with a short black hoodie. But few people know that in 1994 she received a monochromatic dress from Valentin Abramovich, since then she has become infected with a love for mini. By the way, Alla Borisovna came to the celebration of the 10th anniversary of the Valentin Yudashkin fashion house in the same legendary dress, paying tribute to her beloved fashion designer.
Family row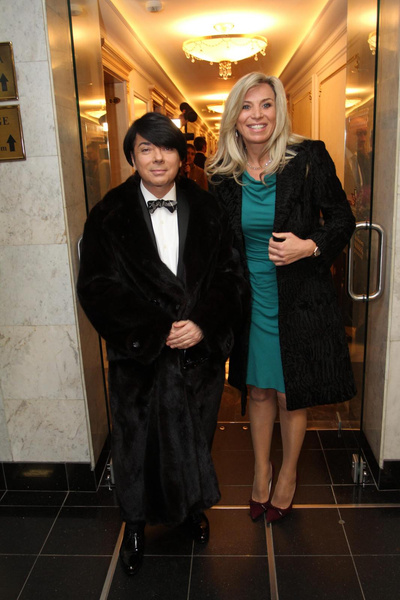 Friends of Valentin Yudashkin have always noted that, despite worldwide recognition, the couturier had an incredible trait – to remain a modest and family man. In his biography, one cannot find a single line about numerous novels or broken hearts. He loved only once – his wife Marina, whom he met at the design bureau. The designer made a marriage proposal three days after they met, and personally, contrary to bad omens, sewed a wedding dress for her, decorating it with live orchids.
Marina was engaged in modeling hairstyles and turned into a hairdresser with a capital letter – she won international competitions in Europe and the Soviet Union. Subsequently, the designer's wife became top manager of the Yudashkin House. The couple's daughter Galina, who became famous as a talented photographer, also had a hand in the family business.
Unlike many stellar colleagues, Valentin Abramovich was only once involved in a major scandal. In March 2015, in the very center of the capital, an underground casino was discovered in Marina Yudashkina's apartment. The owner of 158 square meters then stated that the apartment had been rented out for a long time, and the high-profile case was quickly hushed up. Six months after the seizure of the slot machines, the spouses made expensive repairs, after which they donated the living space to their daughter Galina.
do not missGalina Yudashkina moved to Hong Kong
The heiress of the couturier lived in an apartment with her husband Peter Maksakov and sons Anatoly and Arkady until she moved to Hong Kong: Galina explained that the move was forced, since Peter was given a promising job in China. Parting with loved ones was a lot depressing for Valentin Abramovich.
"Most of all I love my grandchildren. I didn't think I would be such a grandfather. I am worried about how they study, learn languages, how they listen to our fairy tales, whether they received gifts, parcels from us, what else to buy … This pandemic year, of course, killed time. We haven't been able to see them for a year and a half. The borders are closed. We miss very much and lose the delicious years when they are just growing, and we can help them give something. I just want to pamper them. If we didn't spoil our daughter Galya, then we want to break away with our grandchildren, "the fashion designer admitted in the YouTube show" Empathy Manuchi ".
do not missValentin Yudashkin spoke about raising a grandson
Many condemned Galina for moving: against the background of news about the deteriorating health of Valentin Yudashkin, emigration could seem like an escape from her father's problems. However, the heiress did not abandon her dad and visited him as often as possible. And haters hurried to put an end to the fashion designer – Yudashkin is not one of those who give up easily.
Fighting the disease
In recent years, Valentin Abramovich has become a rare guest at social events. At fashionable receptions, they whispered more and more – "it seems this is his last exit." In 2016, the couturier, unexpectedly for everyone, did not appear for the first time at his own show as part of the Paris Fashion Week. At the end of the fashion show, the guests, according to tradition, were ready to shower the famous Russian with applause, but he never came to bow.
do not missValentin Yudashkin first spoke about the operation
Then they began to say that the master was prevented by serious health problems. And later it turned out that Yudashkin had indeed been urgently operated on due to kidney problems. "I think that all living people and people are sick. We are all under God, and you never know what will happen and how, "the designer said.
For a long time, the designer did not discuss the ailment, although his friends did not hide it – doctors diagnosed Yudashkin with cancer. "Trouble has come to our house. Of course, the first thing that comes is shock. Or questions about why it happened, – Philip Kirkorov admitted. – Thank God it happened early, and we made it in time. It could have been much worse. We were all amazed at the courage with which Valentin and Marina took it. How did they go through it all, hold on and get through. "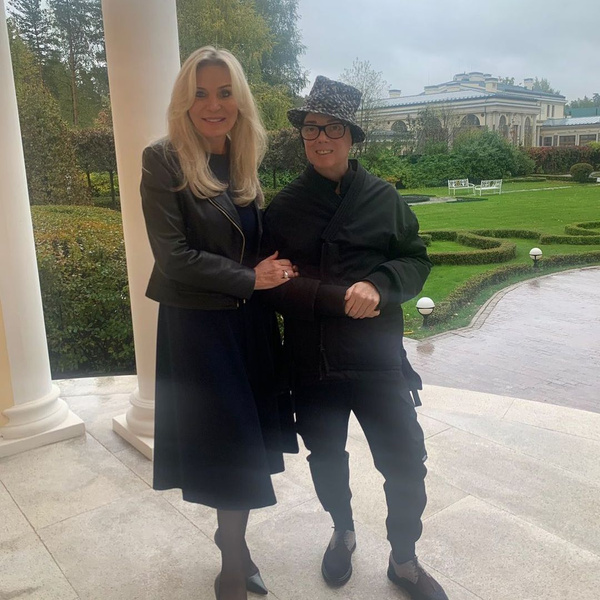 Only this year, the couturier spoke openly about the disease. It all started with headaches that overcame a fashion designer who had never complained of migraines before in 2016. It was in that year that the designer missed the whole body check-up, which usually took place at the Los Angeles clinic. Since the problem did not disappear, Yudashkin turned to the Burdenko Center. The examination showed that there are already metastases in the patient's head.
do not missValentin Yudashkin for the first time about the disease: "First there was kidney cancer, then metastases in the head were found"
The first focus of cancer was the kidney, but within a year the disease spread further. In the struggle for life, the designer had to undergo several abdominal surgeries. Targeted chemotherapy, which blocks the growth of cancer cells, is a constant need for the fashion designer and will most likely continue until the end of his days.
"I began to enjoy what I have. I don't have big plans, I don't live for decades as I used to. I live in short periods, as far as my health can plan. I will not undertake to do something for 10 years, I don't want to … Now I am calm, "Yudashkin emphasized.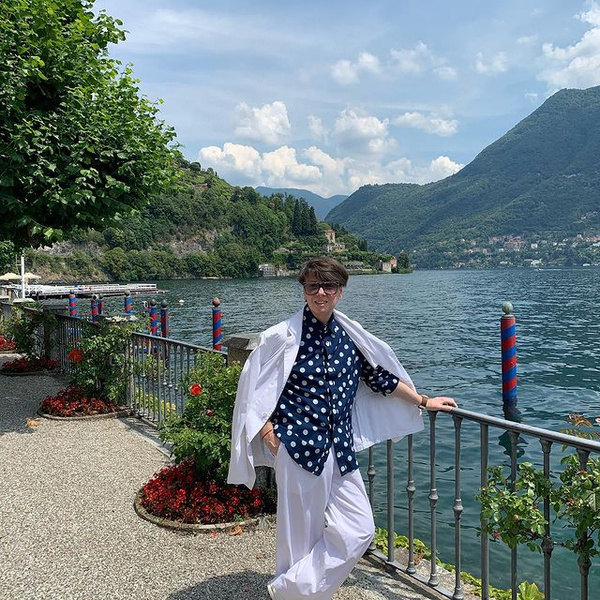 Surprisingly, even in such a situation, the designer managed to remain optimistic. For example, he noted that earlier he had to limit himself in nutrition, but now he is thinner and can easily eat a couple of cakes without fear of gaining weight.
In the fight against cancer of the esophagus, Yudashkin, first of all, was helped by the support of family and friends. So, when Alla Pugacheva found out about the designer's illness, Valentin Abramovich saw a completely different Prima Donna. "She had a panic – with anyone, but not with him. She, usually confident, was confused and did not understand what to do. She helped morally, gently forced her to do something, "said the couturier.
do not missValentin Yudashkin: "Targeted chemotherapy for my whole life"
The fashion designer struggling with cancer also managed to get sick with coronavirus, fortunately, in a mild form. Valentin Abramovich carefully monitors his health, but his life is extended not only by medical procedures, but by the care of his wife and daughter, loyal friends and, of course, work. Despite the abundance of ideas, Yudashkin ponders the candidacy of a successor.
"We are all leaving and will not be interesting. I feel great about this. But we need to find someone who will pick up the banner and move on, "concluded the couturier. – To whom to transfer? Think. I would see such a person now, take it and start cooking. Where can I find it? We are looking. Either here or I'll bring it from somewhere. We need a professional person, must understand what he is doing. Not a hangout of girls who have been in fashion for 10 years … I want someone who can think, draw, respect the company and what has been done to come. "
Based on materials from "7 Days".
Фото: Legion-Media, Getty Images, Instagram.com
Disclaimer: If you need to update/edit/remove this news or article then please contact our support team
Learn more