The "Full House" program opened for the audience many pop stars such as Evgeny Petrosyan, Klara Novikova, Sergei Drobotenko, the Ponomarenko brothers and many others. Gradually, however, the show became associated with bad taste. Modern comedians are sure: the jokes of the veterans of the scene are completely helpless and the program urgently needs an update.
However, 73-year-old Vladimir Vinokur is against the fact that the creators of the "Full House" take into account the trends. "If I were Regina Dubovitskaya, I would never change the format of this program. They say that modern humor should keep up with Comedy … It won't work out that way! Complete bullshit. You have to do what you do. The viewer will already decide whether to sit in front of the TV or not. Television is engaged in self-destruction. Here is the "Full House", Evgeny Vaganovich has his own program, Lena Vorobei also conducts her own. And the funny thing is that the artists are the same. Why? There are none. Deficit, "the humorist is sure.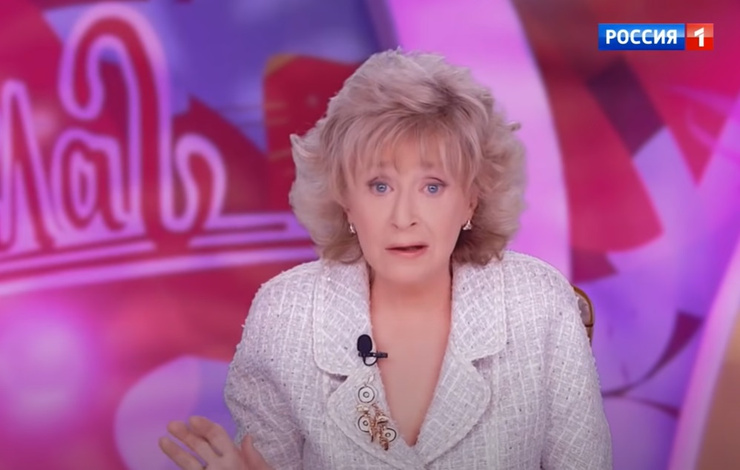 But Vladimir Natanovich looks at experiments at the Moscow Art Theater more loyally. So, for example, he is not against the appearance in the play "The Wonderful Georgian" Olga Buzova. The artist is sure: haters in vain pounced on the performer of the hit "Little Halves".
do not missArlazorov, Shifrin, Sparrow – the scandals of Regina Dubovitskaya
"This is her arrogance, she is a victim of an idea. People needed to show that the audience is moving in the Moscow Art Theater, and the young one at that. It's really not her fault that she was invited. Not that she wanted it. An artist must think if this is "Dowry" or "The Brothers Karamazov", but when this is a performance that has no horses … Well, why should she not agree? He will say: "I worked at the Moscow Art Theater." It will stay with her for life. I am not in the army of those who criticize Buzova. She was invited – she got high. I don't think that the Moscow Art Theater was thrown down and Olechka's fans won't go to the theater, "he said in the YouTube show" Empathy Manuchi ".
Photo: Legion-Media, "Anshlag" program / "Russia-1" channel
Disclaimer: If you need to update/edit/remove this news or article then please contact our support team
Learn more