The lawyer and head of the law firm believes that Sobchak insulted her and damaged her business reputation, and intends to defend her honor and dignity. "Many hoped that due to the silence in the lawsuit against Ksenia Sobchak, which was formed after our preliminary meeting, our proceedings were over. However, hope dies last. The case is assigned. I will go to the end, "says Elnara Troitskaya.
Recall that the reason for the lawsuit is the accusation of a lawyer in … prostitution. During an international forum in St. Petersburg, Sobchak came up with the "Forum girl" heading for her Internet show, in which she asked beautiful girls about what they were doing at the forum, hinting that they were all only accompanying big businessmen. Elnara was one of the respondents.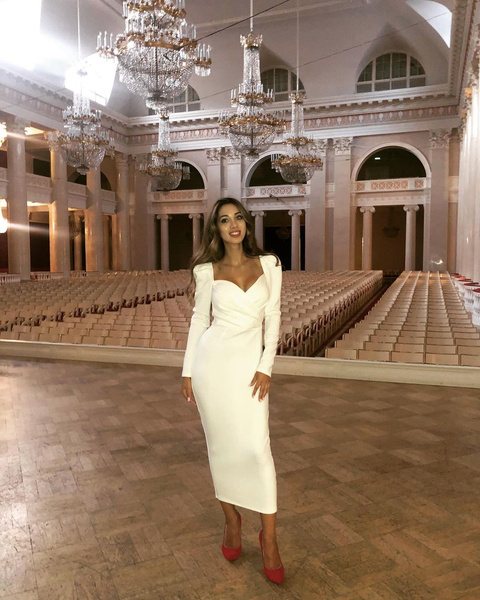 Later, a video was released on the TV presenter's YouTube channel, which hit the image of the head of the law firm. Sobchak made fun of the "members of the forum", and several large clients turned their backs on the lawyer.
do not missThe lawyer lost the contract for 22 million rubles due to the fact that Sobchak considered her an escort
Troitskaya demands not only to pay her an astronomical amount of 50 million rubles, but also to remove the video with her participation, as well as prohibit the replication of this recording.
It is interesting that earlier Sobchak had already commented on this story, stating that this lawsuit has no judicial prospect. "Specifically, your remark included in the release on YouTube, literally and literally, that a beautiful woman can be smart. And in my telegram channel there is an interview with you without editing at all, where you perfectly talk about your work. I don't think that this initiative has a judicial perspective, of course, but with our courts everything is possible. In any case, I'm sorry that you took it as an insult, "said Ksenia.
Photo: Instagram
Disclaimer: If you need to update/edit/remove this news or article then please contact our support team
Learn more