The boy was only a month and a half. Since the beginning of September, the baby has been undergoing treatment in various clinics in St. Petersburg. In one of them, according to journalists, doctors diagnosed him with an abdominal abscess and performed an operation. However, surgical intervention for the newborn turned out to be disastrous.
After discharge, the child's condition worsened. The kid was urgently hospitalized in intensive care. "He sobbed a lot when I ran home, touched him, and he was all limp. Breathes, but like a rag, then lost consciousness. The ambulance took less than ten minutes, "the boy's mother shared.
Doctors fought for the life of the little patient for an hour, but they could not save him. Later, shocking details of the tragedy came to light. In the infant's lung, experts found a needle, apparently forgotten during the operation.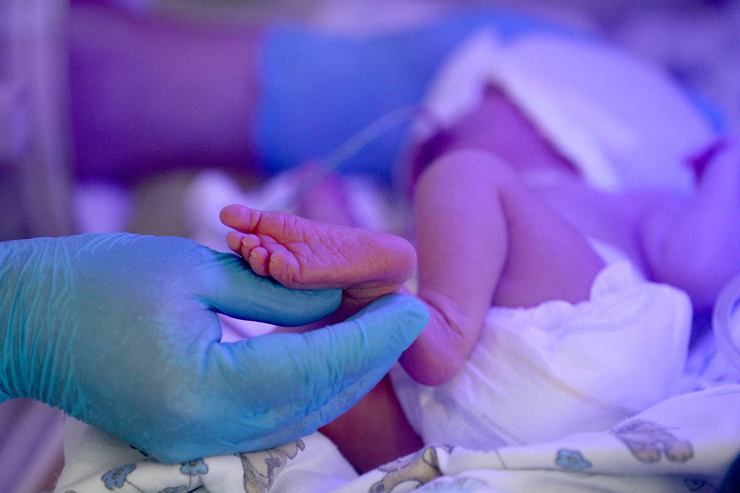 "A foreign object (part of the needle) remained in the child's body in the left pleural cavity with damage to the left lung and the development of blood loss. As a result, the child died on the afternoon of September 12, 2021, "the Investigative Committee said in a statement.
do not missElena Solovey's mother died in agony due to the negligence of doctors
Law enforcement officials opened a criminal case under the article "causing death by negligence." Roszdravnadzor is also conducting a check on the death of a newborn. "From each medical institution, medical records are withdrawn, as well as samples of medical devices that were used to carry out procedures for the child," the ministry said.
According to media reports, the family of the deceased child is prosperous. The parents are also raising four children. The boy's mother is shocked by the tragedy. She assures: there were no obvious reasons for the first hospitalization.
"No temperature, nothing. Okay, they called an ambulance for us, waited two hours, went to the hospital. There they touched everything ten times and the surgeon one, second, third: "Oh, this is a hematoma, you probably dropped it or hit it. The ultrasound also showed nothing. Until the manager came and said that there was an abscess in the abdominal cavity and an operation had to be performed, "the woman recalled.
Based on materials from LIFE, INTERFAX, Telegram-channel "Mash on Moika"
Photo:iStock/Gettyimages.ru
Disclaimer: If you need to update/edit/remove this news or article then please contact our support team
Learn more