"The last set of my husband. He left … "- wrote Irina Mutsuovna. The details of the death of Vladimir Sirotinsky, who was the head of Lingualeo, have not been reported. The entrepreneur is known to have had heart problems, but the exact cause will reportedly be revealed at a later date.
Recall that Sirotinsky became the fourth spouse of Khakamada. In 1997, the couple had a daughter, Maria, in 1997, who was diagnosed with Down syndrome. The girl recently turned 24 years old.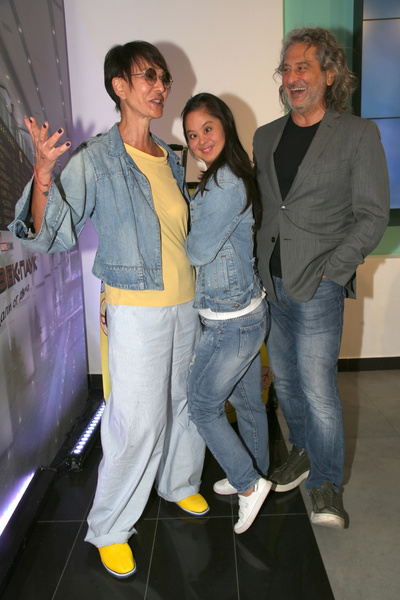 Irina has repeatedly admitted that she and Vladimir have an open relationship. She met him when she left her third husband. Financial analyst Sirotinsky impressed her with intelligence, charm and male charisma. She immediately offered him an unusual union and was calm about the fact that her husband would periodically cheat on her with other women.
do not missIrina Khakamada: betrayal of husbands, cancer of a "special" daughter and a career in politics
Khakamada has repeatedly admitted that her husband is not only a support for her, but also her best friend. While pregnant with Maria, she learned that the girl would have Down syndrome. But the parents had no doubts that they would leave the baby.
Photo: Legion-Media, PhotoXPress.ru
Disclaimer: If you need to update/edit/remove this news or article then please contact our support team
Learn more