But 43-year-old Dmitry Iskhakov maintains contact with children. She and Polina have a common daughter, Mia, who turned four in the spring. Although the photographer lives separately, he tries to spend as much time with the baby as possible – he takes her to circles, sections and is always in touch.
But with the eldest son Gagarina, whose father is actor Peter Kislov, Iskhakov's communication has become less. Dmitry connects this not only with the divorce, but also with the fact that the guy is now a teenager, he wants to show his character. "Andrei is 13, he has moved away from me. But this is normal, "the ex-husband of the singer admitted.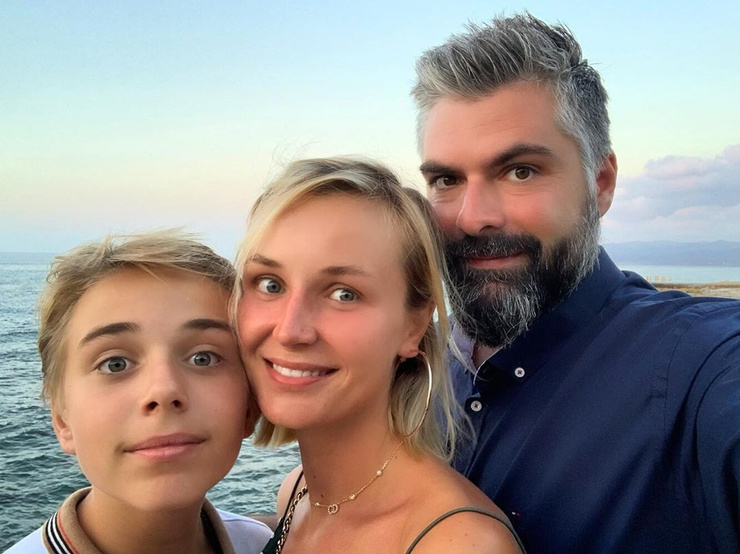 So far, the stepfather does not attach much importance to the situation and tries to act softly, realizing that it is already difficult for children now. He never made a distinction between a stepson and a daughter, so Andrey's attitude is important to him.
do not missNostalgia overflowed? Dmitry Iskhakov publishes a video with the son of Polina Gagarina
Note that Iskhakov attended the graduation ceremony of his stepson at the music school at the end of spring. The photographer really liked his performance, he could not contain his emotions: "In 2013, Polina and I, and her mother Ekaterina Vladimirovna, took Andryusha to a music school. I remember that day well. And so Andrey graduated from the institution with honors! I saw it – and it was incredible! I am very proud of him, "Dmitry admitted then.
Interestingly, Polina Gagarina, after breaking up with her husband, plunged into a new relationship with sound producer Vladimir Chinyaev. But Iskhakov has not yet met his beloved woman. He, by his own admission, even signed up for a popular dating application, but he could not find a suitable candidate there either.
Photo: Instagram, Legion-Media
Disclaimer: If you need to update/edit/remove this news or article then please contact our support team
Learn more