33-year-old Alexandra Rozovskaya shared the details of family life in a conversation with Agata Muceniece. So, the actress admitted that she feels stronger than her husband in raising children. "I am a stricter parent than Denis. Yes, this big brutal man is just a rag. Favorite, beloved rag, "laughed Shvedov's wife.
The actress also added that they have a very trusting relationship with the chosen one, so they can easily spend their holidays separately. Only now the society is skeptical about such a desire of the couple.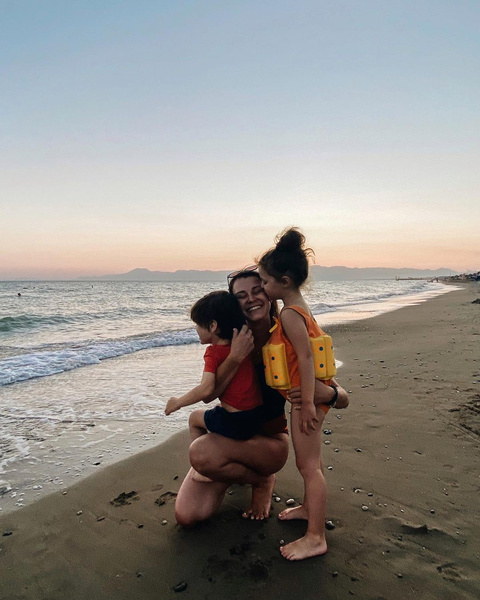 "To each his own," Sasha Rozovskaya is sure. – We realized that if one wants to surf and the other wants to meditate, let him do it. In this sense, we are faced with a wave of misunderstanding on the part of friends, including, they say, with a cute paradise in a hut, who cares where you are. He worked for a year, you for a year. Do you have a common vacation, and you go to different countries? I can tell my husband: "I'm tired, I want to go to St. Petersburg or Georgia to see a friend for a week". Denis supports me. We are very different: I am an extrovert, he is an introvert. I need communication, he needs loneliness, so after work he needs to be alone. We need to respect each other's needs. "
do not missDenis Shvedov: "After returning from" The Last Hero ", I asked my wife what was going on"
Alexandra notes: this mutual understanding has helped them maintain an idyll in the family for several years now. Only now the spiteful critics are not appeased and are trying to come up with various rumors in order to lead them to a conflict. "They hate us for any reason. Not married – hatyat. They say: "If it weren't for the children, he wouldn't be with you. He really loves Lyuba Aksenova. Is it true that Polina Gagarina is pregnant with Denis Shvedov? " This is already ridiculous! ", – the star is indignant.
Photo: Legion-Media, Instagram
Disclaimer: If you need to update/edit/remove this news or article then please contact our support team
Learn more