33-year-old Alexandra Rozovskaya admitted that their family is not against a separate vacation. Moreover, the actress began to rest away from her beloved at the beginning of their relationship, when a friend unexpectedly called her on a fascinating trip to Thailand.
"I thought I would lie on the beach, drink cocktails, drink coconuts, eat bananas … And she says:" Can you imagine such a coincidence! The tantra course starts tomorrow. If it doesn't suit you, I'll return the money. Just go. " I went. On the first evening I sat down all closed, they say, let's surprise me. But this is philosophy, not that tantric sex at once, but theory, lectures, some harmless practices … I realized that my blinders began to open that evening. In the evening I say to Denis: "Listen, I have such processes. I will write to you myself, you – do not write ". Why? I wanted no one to touch me. "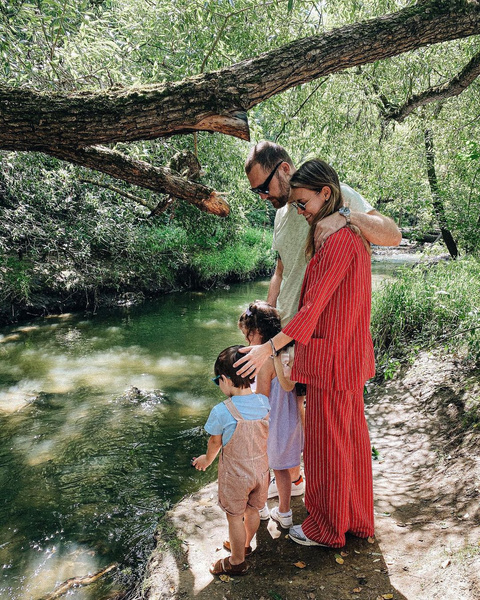 However, the artist admitted that she could not do without more acute knowledge. When the hosts of the YouTube show MamBook started talking about the end of the interview, Alexandra hinted: "We are not filming anymore? Tantric sex is awesome! Why didn't you say it on camera? You didn't ask. "
do not missDenis Shvedov rejected the model's advances and responded to rumors of divorce: "I am married and I love my wife."
Nevertheless, Rozovskaya noted: the course in a tropical country also affected the perception of her around. "In three weeks I felt all seven chakras, everything opened up. Then a guy came up to me and said: "You don't have to sit in the back, I just have a sound in the back of my head from your energy." All year I dreamed of returning and when Denis said: "Let's go to Bali, I'll show you surfing." I told him: "No! I will go to Tai on the second level. " And so we went, each to his own place. What is tantra about? This is a kind of philosophy, a story about energy, love for yourself and any person, when you live without waiting. Faith, religion, philosophy – lead to one thing, only in different ways. Where to? To the fact that I have to love myself and no one owes me anything. It is difficult, but you can learn, "Rozovskaya shared her secrets.
Photo: Instagram
Disclaimer: If you need to update/edit/remove this news or article then please contact our support team
Learn more