In the frames that have come to the disposal of "StarHit", Kurban Omarov has a nice conversation with Tata Blumenkrantz. Both smile at each other, not hiding their sympathy. Many decided: the husband of Ksenia Borodina is having an affair while the TV personality disappears at work. However, the businessman denies such conclusions and assures that only business relations connect him with the ex-participant of "DOM-2".
"Our creative producer invited me to a meeting to discuss a new project, where Tata Blumenkrantz will be the host," he explained. – While we were going about our business, the girl sitting with the guy in the back was busy with mine. She, like a mouse, secretly filmed me on the phone in order to somehow participate in my life, so that her boring life would take on at least some shape. "
40-year-old Omarov is outraged that the witness of his meeting was engaged in peeping right in the presence of her boyfriend. "And I have a question: but the guy is not dumb that his girlfriend is sitting and is carried away by another man. What's in their head? What motivates them to shoot this? How much shit a person should have in order to sneak at others like that. Fortunately, there are cameras in this institution, and I can easily identify this person, – the husband of the TV presenter promised. – I'll find the one who filmed it. I even came up with a show called "Mice", within its framework they will find these people, film their lives and show you. Now two cameramen will go to establishments with me – they will take pictures of those who are filming me. I never touch people as long as they don't touch me. "
do not missGot it! Who does the husband of Ksenia Borodina really spend time with after the break – video
The man also urged fans not to believe the rumors about his adventures on the side. Recall that in the first years of marriage with Ksenia Borodina, the businessman found himself in an awkward situation. The TV presenter herself exposed her husband in her personal blog, talking about his mistresses. True, soon the brunette said that someone simply slandered the chosen one in order to destroy their strong family.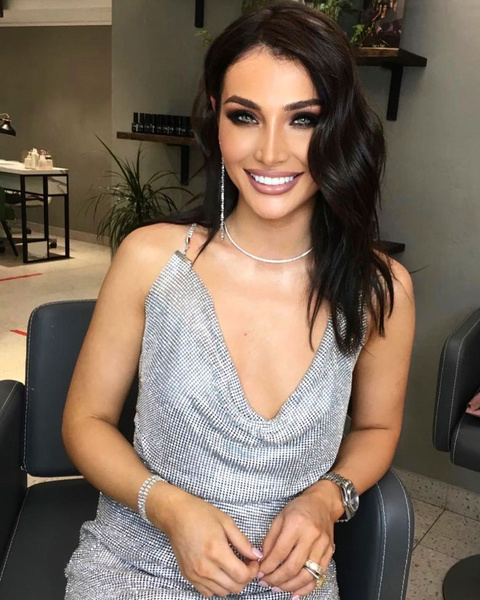 "I am so sorry for the subscribers who read the news about my new relationship several times and hated me. Honestly, I myself would have thought badly of a person if every day this nonsense was hammered into my head through the phone screen. And I am a prepared person. I can imagine what is happening to those who take everything at face value, "Kurban is indignant.
Blumenkrantz also left her comment. The reality star confirmed that she met with her husband Borodina only for the sake of discussing the project and abruptly cut off conversations about the novel. "Kurban and I have known each other for a long time and met exclusively to discuss matters. It was a working meeting! You can continue to ascribe anything to me – I know everything about myself, "she replied.
Photo: Instagram
Disclaimer: If you need to update/edit/remove this news or article then please contact our support team
Learn more