June 16, the star of the paintings "Has anyone seen my girl?" and "Masha" turns 34. Many colleagues in the shop manage to divorce several times by this age, but Anna Chipovskaya even treats questions about the wedding with irritation. This does not prevent fans from believing that the artist could secretly marry her beloved Dmitry Endaltsev …
In the filmography of the actress, almost 50 projects have accumulated, but how many stormy novels thundered in her life? Why did the star break up with Alexei Vorobyov and the director of the creative agency Daniil Sergeev? Is it true that a spark ran between her and Danila Kozlovsky on the set of "The Spy"? On the star's birthday, we answer all these questions.
Daughter of an actress and musician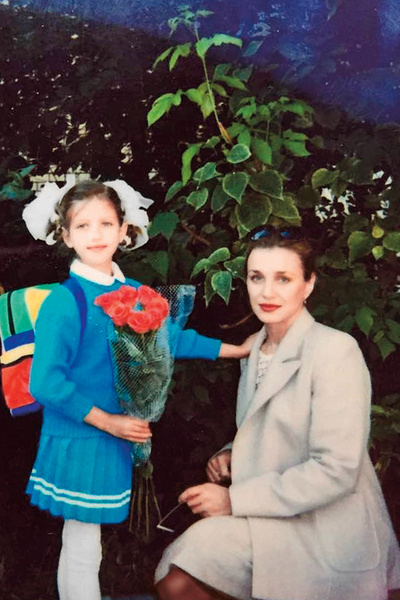 Anna noted that she had a happy childhood: the girl spent time either with her grandmother in Donetsk, or with Olga Chipovskaya at the Vakhtangov Theater. The future seemed a foregone conclusion – mom is an actress, dad is a jazz musician Boris Frumkin. However, the parents hoped that their daughter would become a translator, and sent her to the Moscow linguistic gymnasium No. 1513. However, the heiress had her own plans for life.
"Once we were traveling from St. Petersburg by train – we were there on an excursion," recalled classmate Ivan Biryukov in an interview with StarHit. – We talked all night, Anya sang – she liked to tighten something a cappella. And they also tried on different roles in the cinema. We were discussing the main character of the movie "Titanic", and Chipa said so dreamily that she could well play her. "
After the gymnasium, Anna entered the Shchukin School, where she dreamed of getting from childhood, but at the last moment she changed the university. "When I entered the Moscow Art Theater School, the course was recruited by Konstantin Raikin. I got there and realized that this is my place to such an extent and it is so alive … Although the Shchukin School, this huge institute, these staircases, spaciousness … And against its background the Studio School is such a box. But I didn't doubt the correctness of my choice, I didn't want to go against myself, "the actress explained.
Star roles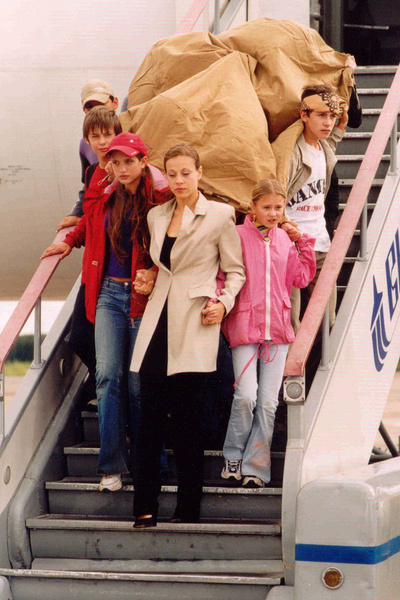 As a student, the artist began to play on stage, and after graduation she joined the "Tabakerki" troupe. She made her film debut at the age of 16, playing the role of Ani in the TV series "Operation Color of the Nation". In her sophomore year, the girl was offered to star in "Hipsters", but she refused, not wanting to interrupt her studies. Nevertheless, the actress appeared in Dear Masha Berezina, the film Reel the Fishing Rods and the TV series Bros.
Then there were "Yolki", "It all started in Harbin" and "Spy", where Danila Kozlovsky became Chipovskaya's partner. Well, Anna was named a sex symbol after the series "The Thaw": during the filming, she not only dressed in traditional outfits and underwear of the 60s, but also appeared naked in front of the audience. Critics wrote that after such a triumph, the artist would receive an invitation to Hollywood.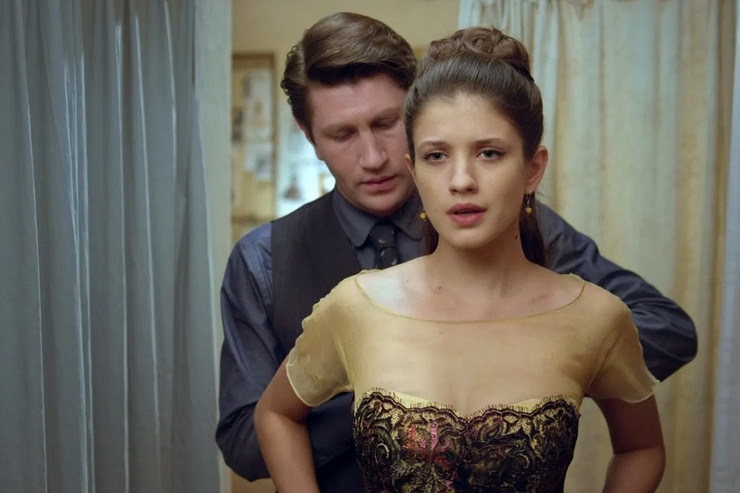 The actress was in no hurry to storm Los Angeles, but continued to strengthen her position in Russian cinema: one after another came the picture "About Love", the thriller "Pure Art", the TV movie "Walking Through the Torment" with the participation of the brunette. Anna starred in comedies, dramas and science fiction, and also appeared in music videos and even showed vocal talent herself: for example, she sang with Manizha Black Swan.
do not missChipovskaya, Snigir and Khodchenkova flashed at the revolutionary film screening
"Singing is my little weakness, which I sometimes allow myself. I do not make this a hobby or a second vocation, because I am not a professional. I sing beautifully in the bathroom, I have understanding neighbors, "Chipovskaya sarcastically.
Numerous novels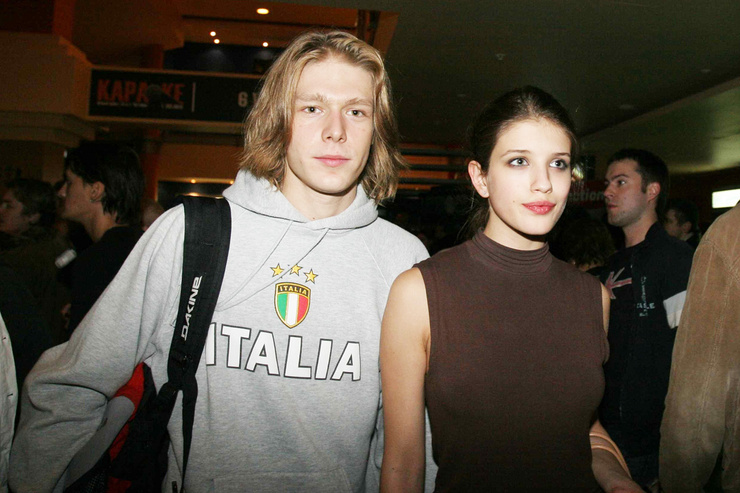 Triangle with Efremov and Vorobyov?
Literally from elementary school, Anya was popular with the opposite sex. The boys even argued over which of them was worthy of courting an attractive classmate. "She loved to talk about her boyfriends, about her love experiences. For a while she even liked our physical education teacher – cute, young, flirted with him, was happy when he paid attention to her, – shared Vasilisa Vatueva, a classmate of Chipovskaya. – Then I met with the son of Mikhail Efremov Nikita – it was a swift and emotional romance.
do not missAnna Chipovskaya miraculously escaped from a maniac
At 16, Anna starred in the musical Romeo and Juliet, and producer Katerina von Gechmen-Waldeck told her ward Alexei Vorobyov about the amazing beauty. It was decided to invite Chipovskaya to shoot the video "New Russian Kalinka", and although the singer was skeptical about the idea, in the end the young actress amazed him.
"I was covered seriously. It is dangerous when you make it clear to a person how much he hooked you. But then I didn't think about it, I was really happy. Anya and I lived together for a whole week, met every evening, walked, went to a cafe, chatted … And suddenly she disappeared from my life. Without explaining anything, without saying a word to me, "Vorobyov confessed.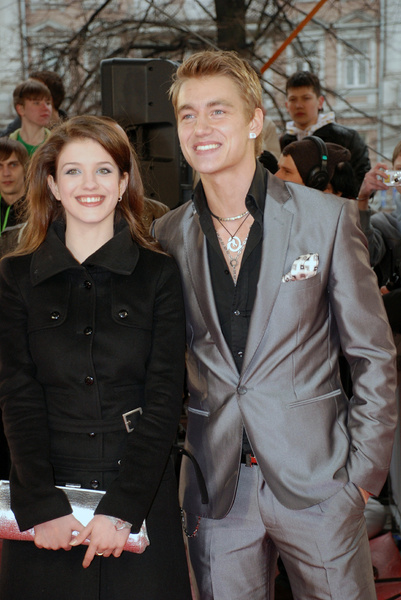 Previously, Alexei himself ignored the girls in love with him in this way, but now the boomerang hit him painfully. It turned out that Anna was dating another – according to rumors, she was still with the same Nikita Efremov – she parted with him, then converged again …
Two years later, the singer entered the Moscow Art Theater School, where he often encountered the actress and made attempts to make her jealous. Finally, Anya became free, and the couple began a full-fledged relationship, however, accompanied by violent quarrels and passionate reconciliation.
do not missAlexey Vorobyov: "Sex cannot disappoint"
The union broke up shortly after Vorobyov broke his arm on the Ice and Fire project: the artist expected his beloved to come to visit him, but being busy on the set did not allow Anna to escape. "We were sitting in my kitchen, there were more pauses in our conversation than words," Alexey shared. – I looked at Anya, so beautiful and still so dear, and suddenly, like in a movie, the pictures of every day I lived with her ran in front of me and then crumbled like a puzzle. It was scary, really. I will probably remember this meeting forever. Anya and I didn't see each other again. "
Rumors and reality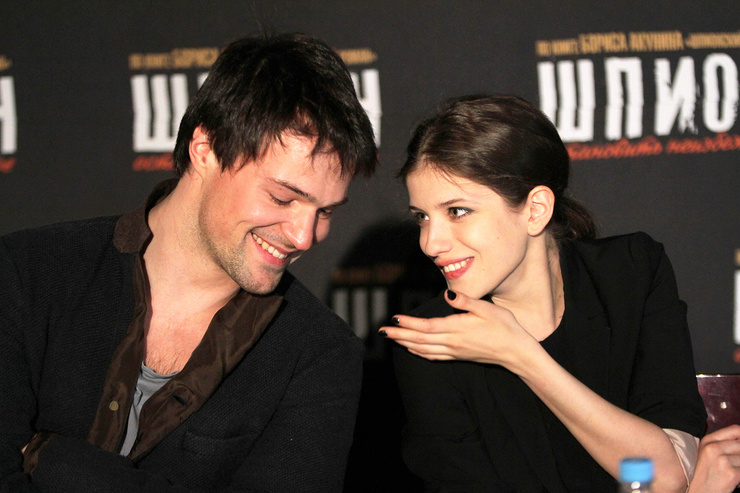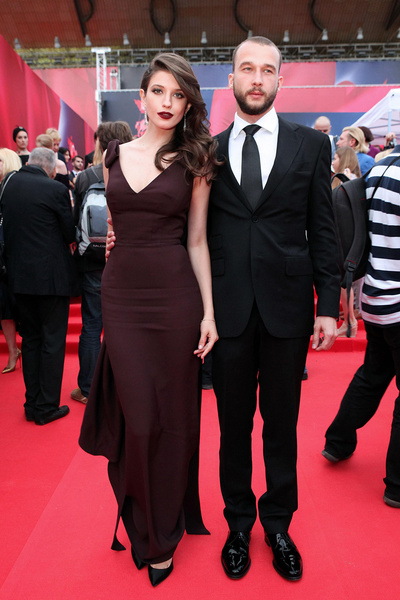 Cooperation between Chipovskaya and Danila Kozlovsky in a couple of films gave rise to gossip about a possible romance of colleagues. However, the actress denied the rumors. "We spent a lot of time together, but there was no romance. I associate Danya with an art gallery. When he sees something beautiful or amazing, he reacts very violently. Danya is an absolute gentleman. This is the person who will always give a coat, open the door. And he kisses very well, "Anna explained.
do not missAnna Chipovskaya: "There was no romance with Danya Kozlovsky, but he kisses very well"
In 2012, the actress began dating the director of the creative agency FIRMA, Daniil Sergeev. The lovers traveled a lot and regularly attended social events together, so the artist's fans were already discussing the upcoming wedding with might and main. However, in the summer of 2016, Chipovskaya flew to Kinotavr alone, and flirted with film producer Sergei Yakhontov between screenings. Then photos with Daniel began to disappear from Anna's social networks, and in December, a friend of the movie star Alexandra reported that the couple had broken up due to Sergeev's unhealthy jealousy.
Dmitry Endaltsev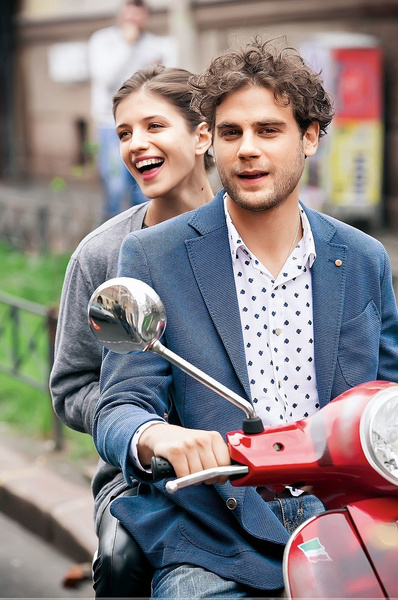 Later, Anna was credited with a relationship with Nikita Panfilov, but to the disappointment of the audience, the wedding of the actors took place only on the screen – in the series "Winners". In fact, Chipovskaya started an affair with Dmitry Endaltsev, whom she met during the filming of Horoscope for Good Luck. Then the star still met with Daniil Sergeev, but as soon as an end was put in this story, Endaltsev began to unobtrusively look after the girl.
do not missAnna Chipovskaya hides an affair with a colleague
"In their free time, they love to travel," the friends of lovers shared with StarHit in 2017. – From the outside, you can't say that they have an affair, because usually they spend time together – in their company there is also the actor Vasya Simonov. They go to hang out in various fashionable establishments of the capital. Ani's mom approved of Dima, and so did his parents. So now everyone is looking forward to when he will make a marriage proposal. "
Only in 2019 did Anna stop hiding her connection with Dmitry, with whom she not only lived together, but also starred. By the way, the coronavirus test fell to the lot of the lovers: both were ill last October. However, Chipovskaya was in no hurry to get married, and she was pretty tired of the tactless questions of others in this regard.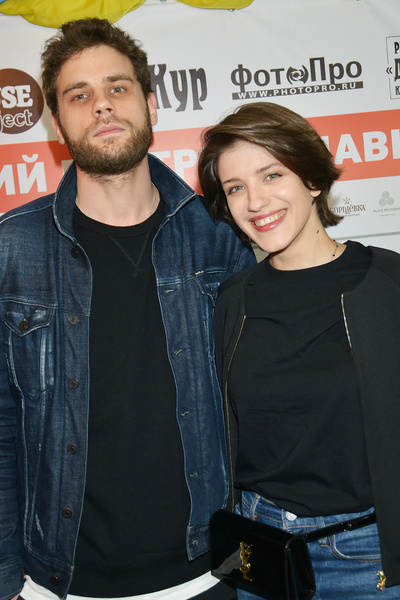 "I am happy, and at this moment in my life I don't want, for example, to get married or have children. In general, I believe that not all people in the world are obliged to have them. Here you can debate for a long time on the topic of what I am saying now, but in 10, 20, 30, 40 years … and so on, "said the artist a couple of years ago.
do not missAnna Chipovskaya: "I don't want to get married or have children"
Dmitry, in turn, rarely commented on the relationship with Anna, but once said that he was proud of a beautiful, intelligent and sought-after lover: Chipovskaya's success in cinema did not arouse envy, but stimulated the actor to be creative.
"We are very comfortable at home, together, we never annoy each other, there is no division of territory and interests. If you think about what I want for Dima – that he be happy, in the sense in which he understands happiness, that he is healthy and he has what he wants, – Chipovskaya emphasized in an interview for the YouTube show PEOPLETALK TV " People says". – I, as it is not terrible to say it, would be difficult if we parted. But if it meant being happy for him, I would prefer it. "
Photo: PhotoXPress.ru, Legion-Media, archive of the press service, Instagram.com, shots of the series "Operation Color of the Nation", "Thaw", a shot of the film "Horoscope for Luck"
Disclaimer: If you need to update/edit/remove this news or article then please contact our support team
Learn more