On June 5, the blogger turns 27, and, perhaps, today a new video from the birthday boy is waiting for subscribers: last year he already surprised users with a documentary film with the loud title "I am Huseyn Hasanov". What was it: pathos or a desire to speak out? Judging by popular reviews – 51 thousand likes and 134 thousand dislikes on YouTube – those around Husein's creation were not appreciated. "A video about how a kid from a rich family becomes rich"; Hypocrisy, Vanity and Narcissism – Combo; "The best thing about the film is that it only lasts 15 minutes," the comments under the video were negative.
So what's the truth? How did Hasanov actually achieve success, became a businessman, coach and Instagram star? For what fellow bloggers Nastya Ivleeva and Ida Galich criticize Huseyn, but subscribers love – in our material.
Origins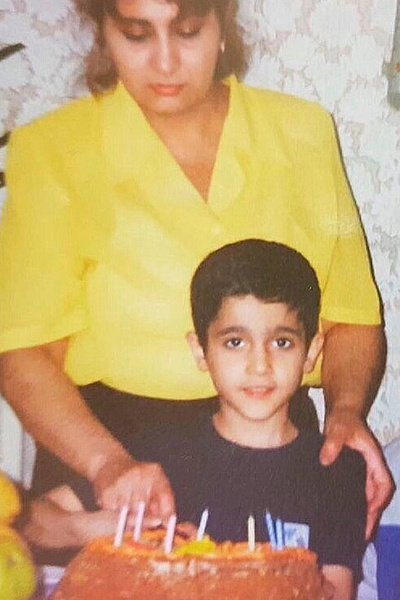 Huseyn grew up in a family of entrepreneurs – his mom and dad owned a cafe – and he managed to live with his parents in Baku and in the suburbs of St. Petersburg Kolpino. The boy was sent to school at six, so he had to get used to the role of the smallest child in the class. "They didn't take me to the competitions, I was constantly sitting with the girls, and the last one was in the ranks, I was in a complex at some moments," Hasanov admitted.
In the basement of Husein's house there was a grocery store, which became the first place of work for the young man. The guy was paid 500 rubles a day, and intending to save up more money, he worked seven days a week. "15 thousand a month was a good income at the time," the blogger noted.
Already at 17, Hasanov lived separately, and "because of a heap of things" paid very little attention to his relatives. But he considered the family the main value: when the parents separated, it was a blow for Huseyn. "Dad left for a long time, and they filed for divorce, it was painful. I felt lonely and defenseless. There is nothing you can do to keep them together. My brother and I even felt guilty: all of a sudden I didn't talk to them completely in order to reconcile, "the blogger reasoned.
Blogging and business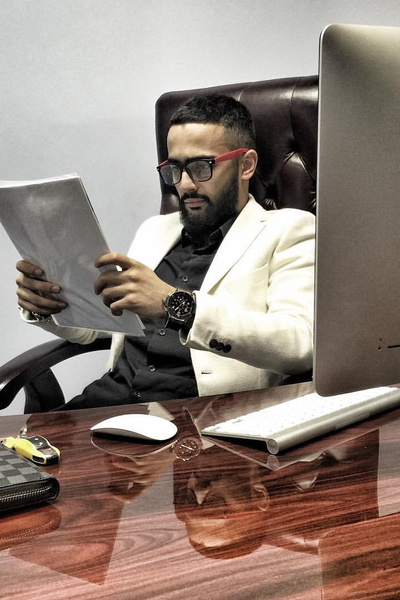 After school, Huseyn planned to study as a lawyer, but in the end he entered the Faculty of Economics and Finance at St. Petersburg State University of Economics: he fell in love with a girl and went where she was in order to be closer. The novel never happened, but thanks to a coincidence in his third year, the guy began to play in KVN for the team "White top, black bottom".
Then Hasanov realized that humor is much more interesting to him than economics. "After graduation, the guys and I began to shoot funny videos and upload my friend to Instagram. I had to somehow realize my talent, "said Huseyn.
do not missHuseyn Hasanov, deprived of his rights, was detained during a trip to a car due to debts
In parallel, Hasanov was engaged in the restaurant business, inherited from his father. By the time his own account appeared on the social network, the guy was already the proud owner of a Porsche Panamera, and it was this car that appeared in his first video for microblogging. According to the plot, the girl refused to get acquainted with Huseyn, and when she saw him get behind the wheel of a foreign car, she bitterly regretted the missed chance.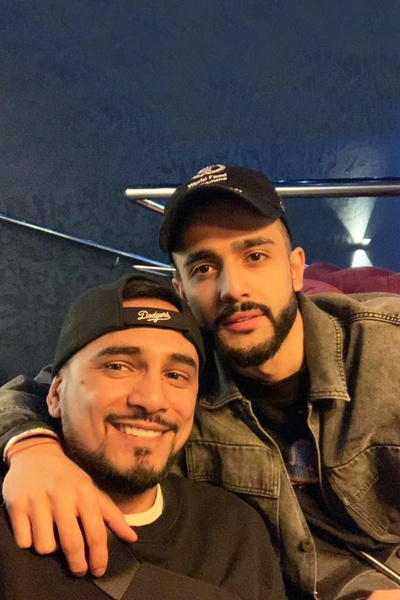 "I saw with my own eyes how the girls are driven to my car, ready to do anything to drive it. It was daring: to show everyone that there are such people. At that time, no one dared to voice such topics. Therefore, the video instantly went viral: it was re-posted by several popular publics, it had frenzied views – only on Facebook in a couple of days – more than five million. The number of subscribers began to grow at lightning speed. The video made me so popular that I didn't take off the white jacket I was wearing for a month, "the blogger admitted.
Huseyn hired a cameraman, screenwriter, photographer and editor to make quality content, and once a week he uploaded humorous vines on the Internet on topical topics: about gender inequality, girls' obsession with money, desperate attempts by guys to hit the other half. The audience grew rapidly, and if Olga Buzova called the fans "my people", then Hasanov preferred the word "gang".
do not missKarina Kross: "Gusein Hasanov comes to the blogging event with security"
Pranker became not only a restaurateur, but also created a clothing line. However, this was not enough for the realization of ambitions, and Huseyn began to sing. According to the businessman, the praise of his mother and fans for his music tracks was the best gift.
Where does so much hate come from?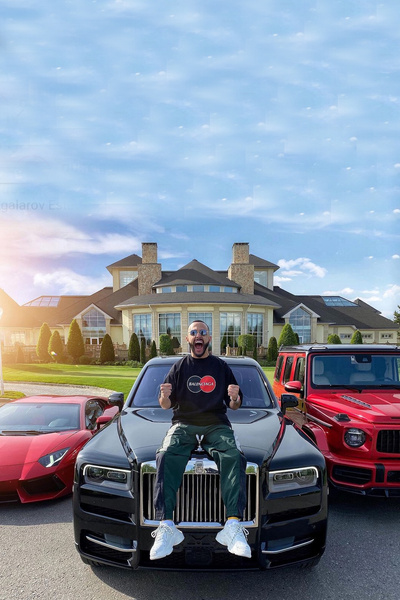 The first reason they disliked Hussein was the image of a simple guy who had achieved everything on his own, actively promoted by him. To begin with, Kolpino is not a backwater, and some local residents have already managed to take offense at Hasanov for his tone hinting at the provinciality and poverty of the inner-city municipality. In addition, according to the Yutuber channel, the store where young Huseyn Hasanov worked belonged to his mother – nothing reprehensible, but why then did the blogger forget to mention this fact in the documentary?
The second point is the excessive display of luxury on social media. Expensive suits, red Gelendvagens, female models – the picture of a beautiful life could only be envied or … ridiculed, which was done by other bloggers. Kakha and Eldar Dzharakhov showed parodies of Hussein's content and manners, while Nastya Ivleeva, in a conversation with Alexander Gudkov, called Hasanov a YouTuber who infuriates the most. "Well, you can't be such a cock," the blonde explained shortly.
do not missLamborghini watch and bracelet for 5 million: Huseyn Hasanov exonerated his wealth
By the way, about luxury – Huseyn insisted that the main goal of his life was to make people happy. We willingly believe him when it comes to loved ones: the guy talked touchingly about how he gave his mother a car and an apartment in Moscow. The blogger also raffled money on Instagram, and, according to subscribers, they always received a reward, and one of the fans even got a trip to the UAE. But what kind of scandalous story happened to the Gelendvagen?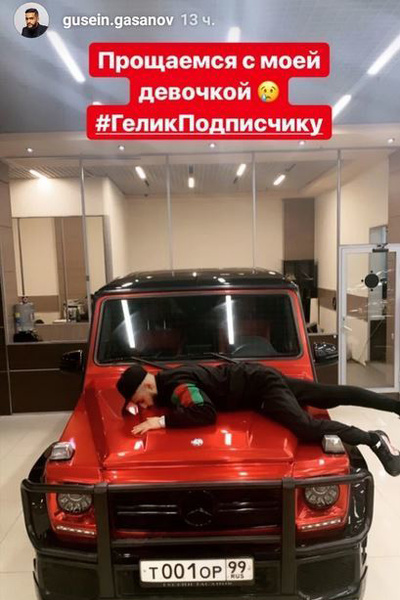 Two years ago, Huseyn made a grandiose giveaway, promising to give a random subscriber a foreign car. You just had to publish the conditions of the drawing in Stories and mark Hasanov. Wanting to take part in the action, users literally poured onto the blogger's page, expanding his audience by two million people per day. The young businessman did not fail to boast of a record, but the sweet taste of triumph was spoiled by haters who spread the rumor that the winner of the Gelendvagen did not receive it, and colleagues who accused Huseyn Hasanov of cheating.
do not missIda Galich. Why she ceased to be friends with Ivleeva, was offended by Buzova and divorced her husband
"If I have money to spare, I spend it on charity or for my family. I really hope that there are no fools among my subscribers who support such pranks! – said Ida Galich. – When you get paid to comment, you get bought! It's the same with a car for a subscription. If a person has something to offer, he will not buy. Because of such characters, everyone treats bloggers like some kind of nonsense. Because, honestly, it's a shame. The person with the bought bots is now just buying live subscribers. "
In searching of love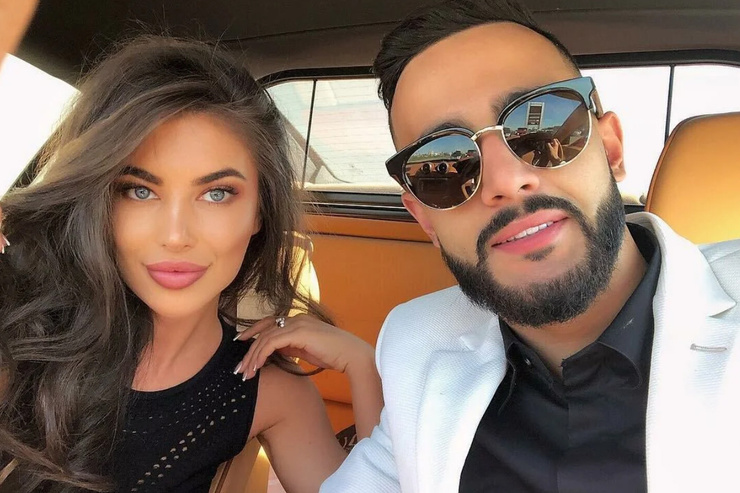 If we put aside the "fashion" of Hasanov's hate, then it is undeniable that we are facing a successful businessman and blogger with a huge audience, who teaches the course "Millionaire's Mind". In his videos, he always appears with beautiful girls, so why hasn't he found "that one" until now? "When I see my wife, I will go up to her and say, 'You will be my wife.' She may turn away and leave, but then, it seems to me, we need to strive, "Huseyn argued last year.
In 2018, a rumor spread across the Web that Hasanov proposed to a girl named Nika Marianna, but the wedding never took place. It was rumored that advertising contracts saved the brunette from depression after the breakup – she became a model. In 2019, the star of "DOMA-2" Klava Bezverkhova said that she was having an affair with Gusein, but no confirmation from the blogger himself was received.
do not missHuseyn Hasanov: "I am planning a wedding for 2021"
One got the impression that Hasanov liked to shock the audience. Either he fueled rumors about a relationship with Alena Shishkova, until it turned out that the stars were just friends, then he hinted about a possible participation in the show "Bachelor".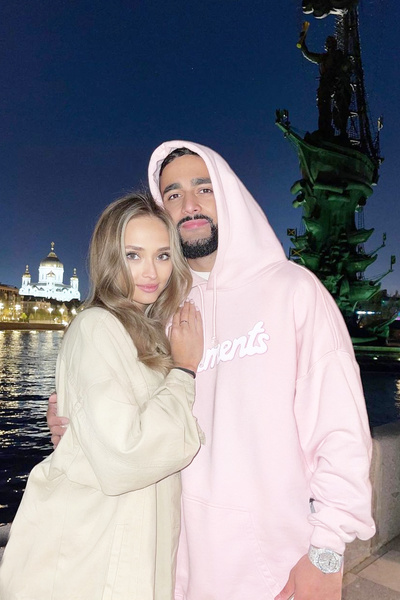 In fact, the blogger has big plans for this year: in January he admitted to StarHit that he intends to marry, although he does not yet know who. Huseyn noted that he worked a lot, and therefore there was no time for personal life. "It remains to find the very one! But I will find it, do not hesitate, "he assured.
Apparently, Huseyn found his ideal: in May he introduced the blogger to Daria Savina, unequivocally hinting at a relationship with her – in the video, the girl slept next to Hasanov on the bed, and later she cooked in his kitchen. "Gang, I was just thinking, I shouldn't have any secrets from you. Therefore, get acquainted. This is Dasha. Do not offend her, "the businessman warned.
do not missHuseyn Hasanov – the new "Bachelor"?
Savina became the heroine of Husein's videos. Actually, this is how the couple met: Hasanov called Dasha to the shooting. "I expected to see a pompous ChSVeshnik in front of me with an inflated ego, but it was the other way around. Gusya turned out to be a tactful, well-mannered, intelligent, as adequate guy as possible, "on the board", this disposed me to him, but I cannot say that I fell in love at first sight, everything happened gradually. Then he called me to film again, and after that day we talked and did not part, "the girl shared on her microblog.
It seems that the fans will have to forget about the enviable groom, and the haters will have to step aside: the lovers look really happy. "We value, respect, support and protect each other, what else is needed? – Dasha reasoned. – I want each of you not to forget how important it is to remember your thinking, fill it with positive moments and avoid negativity. The best man taught me all this and continues to teach me. "
Based on materials from thereminder.ru.
Photo: Instagram.com
Disclaimer: If you need to update/edit/remove this news or article then please contact our support team
Learn more