They both played the full game against Greece yesterday, but often avoid the spotlight at the Red Devils. Take the test for yourself. How much do you know about Dedryck Boyata and Jason Denayer? Unknown is unloved, and of course we want to change that before the start of the European Championship.
Already called up by Georges Leekens in 2010

Since the summer of 2019, Dedryck Boyata has been playing for Hertha Berlin, which finished 14th in the Bundesliga this season. It is clear that he is highly regarded in Berlin. He is undisputed owner and captain of the team of, among others, Dodi Lukebakio, Krzysztof Piatek and Sami Khedira.
Boyata has enough experience, because make no mistake about how long the central defender has been around. Boyata will celebrate his 31st birthday at the end of this year.
His first selection for the Red Devils came in 2010 under Georges Leekens against the Kazakhstan of Bernd Storck (ex-Moeskroen and Cercle). Boyata was 19 years old and a talent at Manchester City, where he sporadically got his chance in the A-squad.
After Leekens it became quiet around Boyata for a few years. Leekens' successor, Marc Wilmots, only caught him again at the end of 2015, in the run-up to the European Championship in France. He ultimately did not make the final selection (Denayer did).
That was different at the World Cup in Russia. Boyata played the first three group matches against Panama, Tunisia and England, until Vincent Kompany was fit and took his place again in the starting squad. After yesterday's match against Greece, Boyata's counter stands at 23 caps and 0 goals.
Boyata in 2010 against Austria (4-4)
Super friendly, independent and intelligent

The fact that Dedryck Boyata is less known in Flanders, but also in Wallonia, has to do with two things, according to his entourage. As a professional footballer he has never played in Belgium. On the other hand, it is not in his personality to seek attention.
Boyata is the son of Bienvenu Boyata, a former Congolese football player with Union, among others. Dedryck grew up in Brussels and played for FC Brussels, but around the age of 17 he got an offer from Manchester City.
Breaking failed. After loan spells to Bolton and Twente, he was sold to Celtic in 2015. That was a success. He quickly worked his way up to a starter, becoming Scottish champion four times in four seasons. Since the summer of 2019, he has been playing in Berlin, which could take him over for free.
Someone from his entourage describes Boyata as discreet and someone who does not seek attention, but is super friendly, independent and intelligent.
He is married to Manon Lagase. On his move to Hertha, he told the German newspaper Bild: "I'm not allowed to play PlayStation at home. My wife would kill me. That's why I now walk, sleep a lot and read books". On YouTube you will find a professionally made video of their wedding. Again, no exaggerated bling, but above all a serene love story.
No bling bling, but sober wedding video from Boyata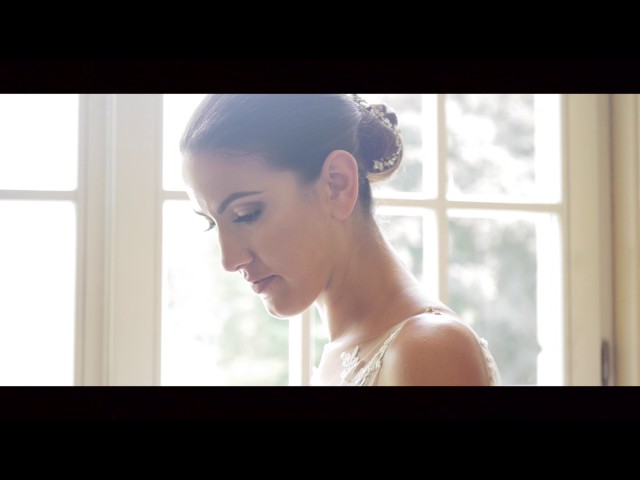 Many similarities with Boyata

Jason Denayer's career bears some striking similarities to that of Dedryck Boyata. Denayer also grew up in Brussels, never played at the highest level in Belgium and left for the youth of Manchester City around the age of 17-18. A year later he also ended up at Celtic in Scotland.
That was the season before Boyata signed a contract. So they didn't play together. Denayer quickly secured a starting spot at Celtic despite his young age, but City then decided to loan him out to Galatasaray, Sunderland and again Galatasaray.
Lyon bought him permanently in the summer of 2018. He was captain there last season in the absence of the long-term injured Memphis Depay.
Marc Wilmots called up Denayer for the first time in 2014. Denayer was allowed to participate in the 2016 European Championship in France, but was criticized after the match against Wales, where the Belgians failed and were out of the tournament in the quarter-finals.
After that, Roberto Martinez stopped calling him for over two years. Denayer was also not allowed to go to the World Cup in Russia. Since Vincent Kompany's withdrawal, he has become a fixed value in the selection. His counter stands at 24 caps and 1 goal.
"At City they couldn't believe they didn't know Denayer yet"

Like Boyata, Jason Denayer never played as a pro in Belgium. Where they differ – and that's where people sometimes confuse the two – is that Denayer was part of the Jean-Marc Guillou Academy and Boyata was not.
Denayer left the youth of Anderlecht at the age of 14, where he was a striker. Around the age of 18 he thought it was time to try his luck in professional football, remembers Thomas Caers – then a trainer at the JMG Academy. "Jason felt he had talent and was already very mature physically."
"He tested at various English clubs and eventually signed for City. They could hardly believe that they did not know Denayer yet, because normally they have mapped all the top talents of that age there for a long time. But Denayer trained anonymously with us. the woods of Tongerlo."
"The fact that Denayer is less known to the masses in Belgium, has to do with his character, just like with Boyata," says Caers. "I only know Boyata a little, but I do know that Boyata and Denayer are quiet guys. Denayer is not the guy who makes big statements or someone who seeks attention. He is not necessarily shy, but he prefers to just do something with friends."
Disclaimer: If you need to update/edit/remove this news or article then please contact our support team
Learn more