In the end, it was a simple farewell to a complicated man.
The Duke of Edinburgh has been laid to rest in a ceremonial royal funeral that was intimate by both choice and circumstance, a close family affair observed from afar by millions the world over.
Though the service was downsized due to the coronavirus pandemic, it was not diminished by it. On the contrary, this was an event which derived its power not from the monarchy's pomp, pageantry, and ancient symbolism, but the relative absence of it.
The day's defining image was that of an elderly widow, wearing a black face mask and alone in a nook of St George's Chapel's Quire, enduring the loneliest day of her long reign. As she grieved her husband, her children sat apart in pews, saying their own goodbyes to a father, grandfather, and great-grandfather.
For a nation in which so many have been forced to endure extraordinary loss and sacrifice over the past year, that window into one family's inhibited grief emitted a haunting, universal emotional resonance.
The hour-long service, and the brief procession which preceded it, was a personal reflection of Philip's life and loves. A man who railed against flummery, and who often employed inelegant means of articulating as much, had wished for a modest farewell. He received precisely that – at least by the standards of his family.
Behind the thick walls of Windsor Castle – built to deter enemies, and verboten, for now at least, to wellwishers too – phalanxes of servicemen and women drawn from across the armed forces took part, not least the eight pallbearers drawn from regiments, corps, air stations and units with which Philip enjoyed long bonds.
Read More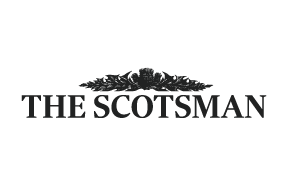 Read More
Prince Philip's love affair with Balmoral and Scotland
The Queen watches as the coffin of the Duke of Edinburgh enters St George's Chapel. Picture: Jonathan Brady/PA
They accompanied the funeral cortege on its eight minute procession from the castle's inner hall to St George's Chapel's West Steps, marking the final journey of a man who made 637 overseas tours and 22,219 solo engagements during a storied life in the public eye.
Under a crisp blue sky, the family followed. In a show of diplomatic choreography, Princes William and Harry flanked their cousin, Peter Phillips, while Prince Charles walked with his sister, the Princess Royal, with their siblings, the Duke of York and the Earl of Wessex, following. Behind them all, the Queen travelled in a Bentley with her lady-in-waiting.
The details Philip had personally laboured over for the procession were all present and correct, from the military green Land Rover Defender he designed and modified over a 16 year period to carry his coffin, to a custom-built pony driven carriage, complete with cap and whip.
The themes continued inside the chapel, where the Right Rev David Conner, Dean of Windsor, remembered a man of "courage, fortitude and faith," adding: "We have been inspired by his unwavering loyalty to our Queen, by his service to the nation, and the Commonwealth."
The inaugural hymn, 'Eternal Father, strong to save', and a reading from Ecclesiasticus 43 paid tribute to the seafarer who became a monarch's unflinching consort. The anthem, 'Give Rest, O Christ, To Your Servant With Your Saints', also acknowledged his background as a worshipper in the Greek Orthodox church.
There was no eulogy, and no sermon, and the service in the 800-capacity chapel played out before just 30 guests, with a reduced choir of just four singers standing in its nave, their lone voices echoing below its magnificent vaulted ceiling.
There was a beauty to its sparseness, yet so too, it was impossible not to reflect on just how different it was from the last major royal funeral, when the Queen Mother was interred in the same 15th century chapel nearly two decades ago.
The grandeur of that occasion included a 128-strong massed pipe band, and a service in Westminster Abbey attended by 2,311 guests, among them world leaders and foreign royals.
The Queen takes her seat during her husband's funeral in St George's Chapel, Windsor Castle. Picture: Jonathan Brady/PA Wire
The public response back then – hundreds of thousands of people queuing day and night to witness her lying in state, and crowds more than a million-strong lining the route of her funeral cortege – drew surprise and derision in equal measure.
Yet it confirmed a truth about our constitutional monarchy first observed during Victoria's reign by Walter Bagehot; for so long as the human heart is strong, and reason weak, royalty will thrive because it appeals to diffused feeling.
It is difficult to gauge whether that mood persists when the streets of Windsor were all but empty yesterday, save for specked pockets of police officers and journalists, but there can be little doubt that the enforced restraint of Philip's service, and the suffocating circumstances endured by those he left behind, will elicit a great deal of sympathy, especially for the Queen.
Perhaps that question of the public's mood is one best addressed in time, and by the younger members of a monarchy Philip helped to modernise. It has lost one of its central pillars, a figure often derided for being out of touch, yet who was acutely attuned to the need to bring stability and visibility to his institution throughout the post-war era. Now, a new age, and new challenges, draw near.
At the end of what was a short, poignant farewell, Pipe Major Colour Sergeant Peter Grant of the Royal Regiment of Scotland played a lament, before the buglers of the Royal Marines sounded the Last Post and played Action Stations, a naval tradition signalling an impending battle.
Whatever form that takes, it will be for others to wage. The Admiral of the Fleet has found his final rest.
A message from the editor:
Thank you for reading this article. We're more reliant on your support than ever as the shift in consumer habits brought about by coronavirus impacts our advertisers. If you haven't already, please consider supporting our trusted, fact-checked journalism by taking out a digital subscription.
Disclaimer: If you need to update/edit/remove this news or article then please contact our support team
Learn more