The Yes campaign of the summer of 2014 is "now reborn in political form in the ranks of Alba", the new party's leader Alex Salmond has announced today.
In the pro-independence party's first candidates' conference, he called for voters to choose #BothVotesYES in the constituency and regional ballots in the May election – the SNP in the former and Alba in the latter.
This would achieve a "supermajority" for independence in the Scottish parliament, the party claims.
Mr Salmond said that the Alba Party is already "legion – the Alba Party are many" – and he stressed the diversity of its 32 candidates, noting that the list includes 18 women, three ethnic minority candidates, and "one former first minister".
Read More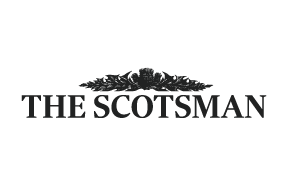 Read More
Alba campaign to target SNP 'issues' of education and women's rights
"Our argument for the independence supermajority is unassailable. More MSPs supporting independence – what's not to like?… The cause of Scottish independence is beyond party," he said.
He added that while the "heavy lifting" has been done by the SNP, the cause of independence "has never been the SNP's sole preserve – they hold no arbitrary authority over it".
Alba will make its mark in this election campaign, he said – and will "make a substantial contribution to the noblest cause of all – the cause of independence for our country".
'The cause of Scottish independence is beyond party,' Mr Salmond says. Picture: Peter Summers/Getty Images.
He was commenting just days after a Survation poll put Alba trailing behind all five of Scotland's major parties, with just a 3 per cent share of the list vote. However, the party's first MP defector Kenny MacAskill insisted it was "early days" and that party leaders were "relaxed" about recent polling.
A message from the Editor:
Thank you for reading this article. We're more reliant on your support than ever as the shift in consumer habits brought about by Coronavirus impacts our advertisers.
If you haven't already, please consider supporting our trusted, fact-checked journalism by taking out a digital subscription.
Disclaimer: If you need to update/edit/remove this news or article then please contact our support team
Learn more