Nicola Sturgeon has said she is concerned the assessments for senior secondary pupils, in place of formal exams, have been misrepresented and led to anxiety among youngsters and parents.
The First Minister was reacting to the increasing row around the tests pupils are expected to sit when they return to school after the Easter holidays.
The Scottish Qualifications Authority (SQA) cancelled formal exams in December, but its "alternative assessment model" has been described by pupils, parents and opposition politicians as "exams by another name".
Read More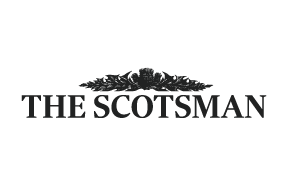 Read More
Pressure mounting on SQA to scrap Scottish 'non-exams'
Nicola Sturgeon has said she backs the SQA's preparations for qualifications this year.
Despite an expectation pupils would be graded based on teacher judgement and continuous assessment, schools, under SQA guidance, have drawn up exam-style timetables.
The row comes seven months after pupils took to the streets to protest at the process the SQA employed last year to award qualifications after exams were cancelled, eventually forcing education secretary John Swinney to reverse the SQA decisions.
Asked about the anxieties of young people, Ms Sturgeon said: "I'm acutely aware of how anxious and stressful a time this is for all young people, particularly those facing qualifications and it's really important we listen to that and address anxieties on an ongoing basis.
"But it's important we don't inadvertently misrepresent the position that will be the case this year.
"Teacher judgement will drive this year's certification. It has to have some back up in evidence. That could be course work, it could include assessments and actually the balance between the two is part of the methodology that has been worked out with teachers, including the EIS."
She added: "There's guidance subject by subject on what constitutes good evidence by the SQA, but it is just guidance and there's a range of different options. It was asked for by teachers.
"It's important not to cherry pick from guidance the lines that mention mock exams – for example, because I don't think that gives a fair overview of the whole position.
"We will continue to support the SQA in the work they've got to do, liaise with teachers through the education recovery group and the other forums and ways we do that to address the understandable concerns that young people and parents have, but it's important we do that in a fair and responsible way."
However, her remarks were criticised by opposition politicians, with Scottish Greens education spokesperson Ross Greer saying it was inaccurate to present the SQA system as "flexible or to imply that it is ultimately for teachers to decide how evidence is collected".
He said: "In reality, across a range of subjects the SQA have set strict criteria for the conditions under which evidence is to be produced, conditions which inevitably lead to the de-facto exams many pupils now face.
"This is the consequence of the exams authority failing to scenario-plan for a period of school closures this year – a frankly stunning failure of leadership on their part.
"Schools should be issued clear instructions against de-facto exams. Further vague guidance won't change anything if the criteria for acceptable evidence isn't changed.
"Young people across the country are already telling us the impact this is having on their mental health before they have even returned to the classroom. The burden of this pandemic has already fallen hardest on them, but there is no need to make a bad situation even worse."
A message from the Editor:Thank you for reading this article. We're more reliant on your support than ever as the shift in consumer habits brought about by Coronavirus impacts our advertisers.
If you haven't already, please consider supporting our trusted, fact-checked journalism by taking out a digital subscription.
Disclaimer: If you need to update/edit/remove this news or article then please contact our support team
Learn more